A high court showdown between a former Ofsted chair and the consultancy firm where she worked has revealed details of how a private company planned to make profits from running state-funded academies and free schools.
Zenna Atkins, chair of Ofsted from 2006 to 2010, has been ordered to pay damages to her former employer, Wey Education, after breaching her duty of loyalty following a power struggle over an academy trust she helped found.
Wey bought a consultancy firm run by Atkins, called Zail, in 2011, and kept Atkins on board so she could help the firm run free schools and academies.
Zail formed the Third Millennium Education Trust, listing itself as the sole initial member, before submitting a free school bid the following year.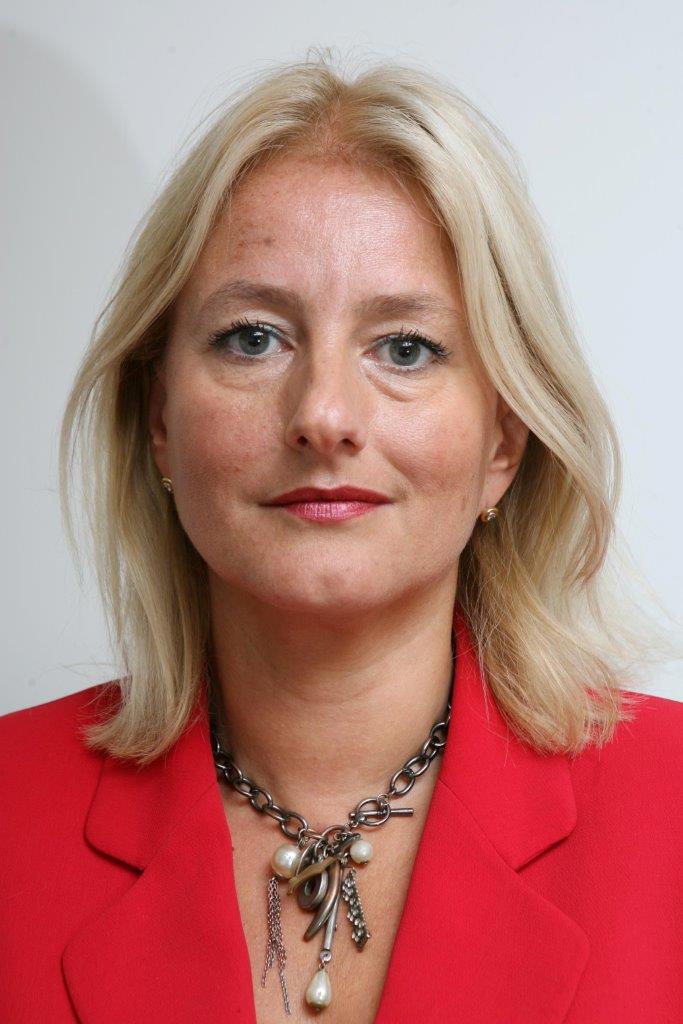 But, after Wey struggled to attract investors, relations soured between Wey director David Massie and Atkins (pictured right), resulting in a power struggle to take control of the trust.
It led to Atkins "whistleblowing" to the Department for Education (DfE) alleging the trust's free school bid was fraudulent – resulting in the application being turned down.
The trust, which was  renamed as Wey Education Schools Trust after Atkins resigned, was also rebuffed by the department to take over two schools in Bristol – which the company said was worth £1 million and was trying to claim as damages from Atkins.
His Honour David Cooke, in a judgment published in July, ruled that Atkins had submitted "unfounded allegations" in relation to the first free school bid and, rather than acting out of any motive of public spirit or duty, did so "to pursue her own agenda in the dispute".
But the judge found any breach in Atkins' duties was not an effective cause for losing the Bristol contracts, which he said stemmed from the DfE's own investigations which had revealed concerns over the firm's financial viability.
He awarded Wey damages of £38,046. The firm will also apply for an order for Atkins to pay its costs.
The problem of shadow companies
The judgment has shed further light on the schemes private firms can employ to make profits from the management of state-funded schools.
Government rules say that academy trusts can purchase from companies connected to their employees and founders, but the services must be provided "at cost"  (previously "best value"). All such deals are called 'related-party transactions' and must be declared in openly published accounts.
The judgment said that Wey's commercial model relied on the trust being able to contract as many services from Zail as possible.
But there was a plan to bypass the DfE's restrictions, with the judgment stating that Atkins had "suggested consultants might be employed by Wey so that 'Wey sells them [services] to Zail at a profit, Zail sells them to TMET at cost!'."
Only the purchases with Zail would need to be publicly declared. Profit made by Wey would remain hidden.
The disclosure comes as academy finances are under the spotlight – most recently featuring in a Channel 4/Dispatches investigation that found nearly half of 100 trusts surveyed had paid money to directors, trustees or their relatives.
In one year, these related-party transactions totalled more than £9 million. Publication of the statistics prompted renewed calls for related-party transactions to be "outlawed".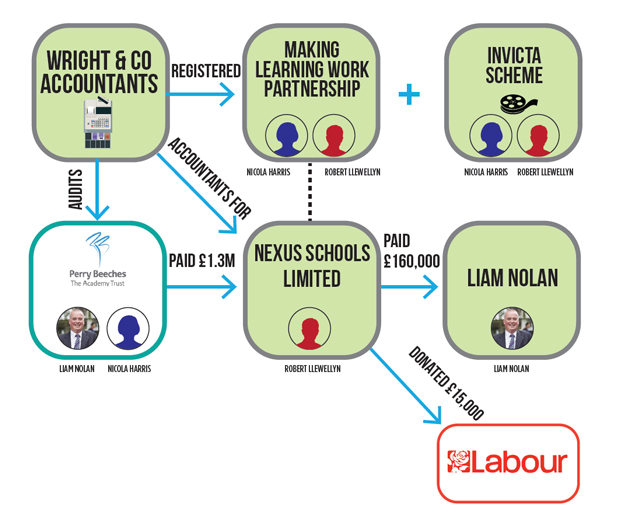 It also follows high-profile cases revealing how intermediate companies can be used to mask payments from academy trusts – such as the Perry Beeches Academy Trust, in Birmingham, where a private firm paid a second salary to executive headteacher Liam Nolan.
Schools Week also revealed last week how private consultancy firms run by the founders of the Lilac Sky Schools Academy Trust had received more than £1 million for providing services in the past two years.
The transactions were eventually barred after the government stepped in over fears they might not meet academy financial rules.
A 'fair price' not profit
Atkins, when approached for comment on the judgment, said the details of her email that described how the firms could profit was not in context.
She said it had been sent to "make sure the trustees of TMET understood the process that Wey could go through … and to ensure they knew what assurances they should be seeking from Wey/Zail to make sure [they] could deliver at a fair price."
The former non-executive director at the Treasury, who also goes by the name of Hopson, added that she was "supporting the charity to achieve value for money".
After the whistleblowing complaint, the DfE withdrew sponsorship funding it had given to TMET. Zail was told to make a new application the following year, but it was again refused.
Atkins was suspended from her role and later resigned, alleging constructive dismissal, in January 2013. Atkins has since lodged an employment tribunal action, but Wey hopes to have this action dismissed in light of the court's ruling.
Where there is evidence financial mismanagement we will not hesitate to investigate
The only school now run by Wey is a virtual fee-paying secondary school called InterHigh.
A statement released by firm after the ruling read: "The board of the Company regrets that these proceedings were necessary, but faced with the conduct of Atkins/Hopkins, in particular in relation to the wrongful and harmful allegation of fraud made to the DfE, felt that in the interests of all shareholders, they had to act."
A DfE spokesperson said: "All academies related party transactions must be disclosed in their ?audited accounts which are published – this is not the case for local authority schools.
"Where there is evidence financial mismanagement we will not hesitate to investigate, however in the vast majority of academies transactions no issues have been identified."
Save
Save
Save