As the Casey review warns of the risks of culturally isolated schools, Mashuda Shaikh shares her experience of helping to foster integration, tolerance and citizenship in her local community.
My work involves engaging the community to become more cohesive and resilient in times of uncertainty and change by using heritage and history in fun ways.
Creating social cohesion requires a balance of creativity, openness to change and risk; I try to create projects that are relevant to people's experience, but are also thought-provoking and challenging.
Our projects encourage young people to be proactive, to take steps to create the change they want to see, which benefits the whole community. For example, if they see litter in a local park as a key issue, they might organise a litter-pick, a campaign to prevent people from dropping litter, or persuade the council to put in more bins.
The first step is to create 'safe spaces'
I recently participated in a debate hosted by LKMco in which I outlined how schools can help to make society more cohesive, without the need for dramatic curriculum change or vast expense. The first step is to create "safe spaces" in which people can talk openly and discuss what is important to them, without being judged or reprimanded. This is a crucial foundation for tackling serious issues, since everyone has their own view and it is better to air these in safe spaces rather than in other settings or bottling them up.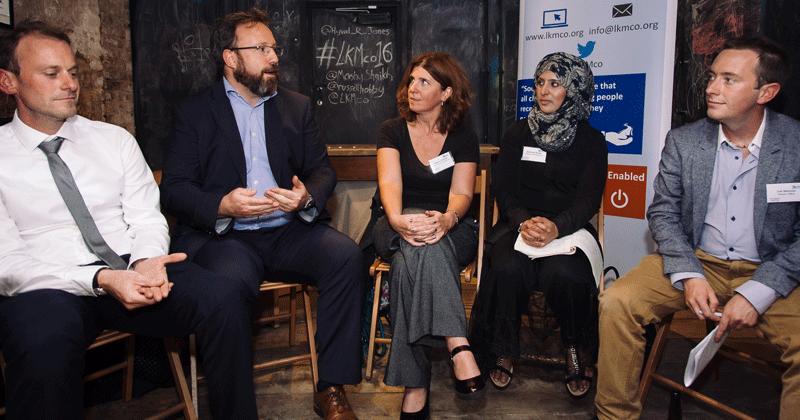 Practical learning opportunities are also useful as they allow pupils to take ownership of projects and test out what works best in their particular context. In one case, I helped to run a project called My Country My Vote, which introduced students to political participation through running a campaign on a local issue. The project helped students to learn about voting, democracy and rule of law and, as a result, they will be well equipped to face the issues they encounter in their communities.
Of course, as the Casey review highlights, building cohesion can be particularly tricky when communities are segregated. We have tackled this in Kirklees by helping "monocultural" schools to link up with other schools or community groups.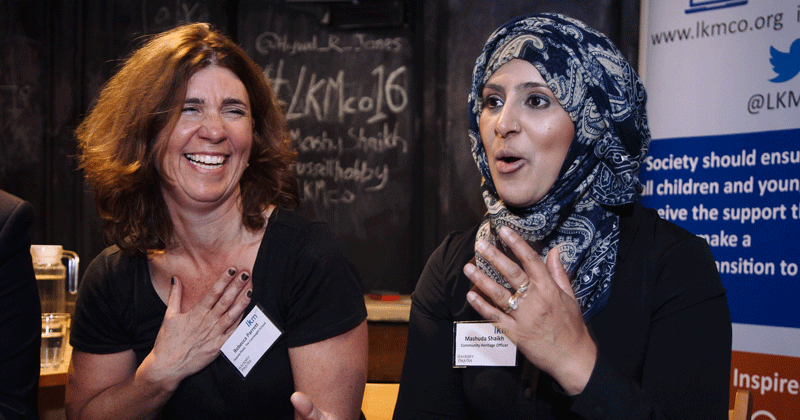 In one case we ran a project called Bloom and Grow Together, in which diverse schools and groups worked together to create gardens. As a result, when MP Jo Cox was murdered, children decided to plant a tree with a plaque reading: "In memory of Jo, she would have loved this". Children and young people also need to be challenged by different perspectives and it is important not to shy away from potentially uncomfortable encounters, once a safe space has been established.
One highlight of my team's work was a visit to a predominantly Muslim girls' school from a conscientious objector and activist from Israel. Issues around Palestine and Israel are often very emotive, and adding nonviolence into the mix adds yet more complexity.
As the Casey review highlights, building cohesion can be particularly tricky when communities are segregated
However, taking risks under the right, well-moderated conditions can often maximise impact. In this case, the speaker, Sahar Vardi, explained how in Israel and Palestine, education and the military are deeply entwined – with statehood, security and patriotism taught from a young age. The girls were in awe of Sahar's commitment to nonviolence as she explained how she had broken the mould in becoming a non-violent conscientious objector.
According to the girls, Sahar's testimony opened their minds, challenged their perceptions and dispelled myths about young Jewish people in Israel.
We are lucky that our schools and local authority are passionate and proactive about social cohesion. However, I believe that if more local authorities followed their example communities could come together around a common vision, making Britain stronger and more resilient.
Some encounters may be thorny, but they push people outside their comfort zone, allowing them to be curious.
Ultimately, discussions like these can change lives. I am convinced that more investment in citizenship education is needed to help schools to take an innovative approach.
Teachers also must have dedicated time for programmes. Citizenship education shapes pupils into the citizens we need. If we get this wrong, then we cannot be surprised if this is reflected in our communities.
Mashuda Shaikh is community heritage officer, Kirklees council, West Yorkshire. "Can Schools Make Society More Cohesive?" featuring Mashuda Shaikh, Russell Hobby, Rebecca Parrett and Hywel Jones is published by LKMco and available at http://lkm.li/CohesionAndSchools