A trio of changes has left school leaders at a loss when trying to assess their own performance data this year.
Following the release of the 2017 GCSE results on Thursday (August 24), school leaders have expressed concerns to Schools Week that data presented to them has been too complex and confusing to fully understand its meaning.
The problem has been influenced by a range of factors, including the Department for Education's decision not to publish the progress 8 floor standard – or minimum performance expectation – until the end of August.
In January the government set a requirement that schools should have a progress 8 score of above -0.5, or face inspection from Ofsted.
According to the DfE, a Progress 8 score of -0.5 indicates that the average achievement of a school's pupils is around half a grade worse per subject than other pupils of similar ability.
However, the department says in its most recent advice that it will make a statement about this year's floor standards "no later than August 31", making it tough for schools to estimate whether they have performed well enough to avoid a visit from the education watchdog.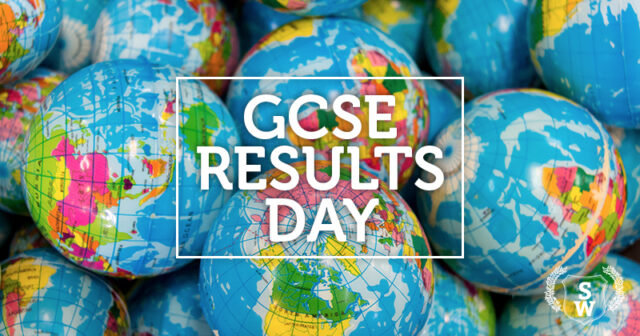 The DfE was also unable to confirm to Schools Week exactly which set of data it would use to calculate a schools' progress measure, which will only be officially released to school in October.
It could not, for example, clarify whether it would use data for whole of the UK or just England, all age groups or 16 year olds only.
Schools Week understands it is likely the statistics will take a similar form to those published last year and the figures will be based on pupils in England taking the GCSEs at the end of key stage 4 (most of whom will be 16).
Meanwhile Ofsted told Schools Week: "Inspectors will use the data provided through Analyse school performance, [a computer system] which is replacing RAISEonline. Schools will also use this resource.
"As ever, inspectors will also consider any other relevant data that a school makes available."
RAISEonline, a government service which allowed schools to analyse performance data for self-evaluation and compare with other schools in their area, closed on July 31.
Some feel the removal of the RAISEonline system has meant that while the performance measures have become more complex, access to in-depth data analysis is now less readily available.
The new system looks like a very flat piece of data
RAISEonline has been replaced by Analyse Schools Performance, or ASP, which is now available through the DfE's "Secure Access" – a single sign-on for a number of services.
But ASP is not a straightforward replacement for RAISEonline.
Liam Collins, headteacher at Uplands Community College in east Sussex, told Schools Week: "The new system looks like a very flat piece of data, there's nothing behind it. It is massively different to what we had before.
"RAISEonline has been there for a number of years and the government has decided that it's something that a commercial company could come in and organise."
The school is now considering options for using private companies to provide the needed in-depth data analysis.
The many and varied unsettling changes have left school leaders feeling unclear about what their own results truly mean – and they have a while to wait until the government publishes any more conclusive details.
According to the DfE's '2017 School and College Performance Tables Statement of Intent', released in July, provisional data for schools will be made available in October, with full secondary performance tables following in January 2018.