A headteacher who founded an organisation aimed at addressing racial disparities in education leadership is among the winners of this year's Fair Education Alliance (FEA) "innovation and intrapreneurship" awards.
Nadine Bernard's organisation Aspiring Heads is one of 10 projects to receive a £15,000 salary contribution and a year of support to develop, test and grow their initiatives after winning an innovation award.
The other four innovation winners are Class 13, Upskill Me, New Ground Creations and The Re-engagement Project.
Intrapreneurship awards go to Causeway, Football Beyond Borders, JAGS Foundation, Khulisa and Lighthouse.
Bernard, currently head of school at Van Gogh Primary in south London, became a leader at the age of 31, but recognised "the many challenges on this journey being a young black woman".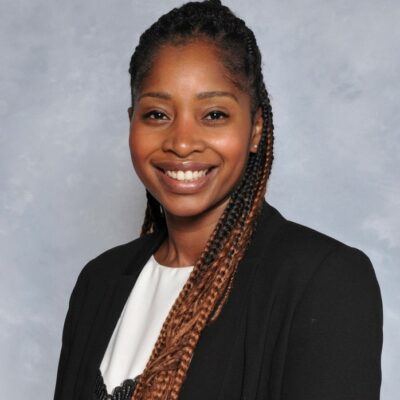 She founded Aspiring Heads with her husband Ethan, with an aim to equip black teachers with the "resilience, skills, and mindset to secure leadership roles".
The organisation runs a six month online leadership programme, delivered by Bernard and other school leaders. The course explores personal development, thought leadership and theoretical teaching, and also offers a network of support for students.
Nadine and Ethan Bernard said they were "so grateful for this opportunity to take Aspiring Heads to the next level".
"The support from FEA will be invaluable and we will grasp all the learning along the way to ensure we create a long-lasting impact."
Award for organisation fostering 'anti-bias culture'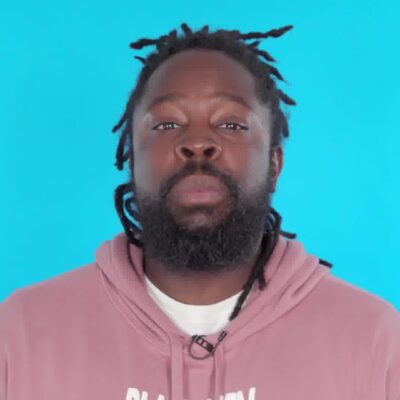 Class 13 was founded by Curtis Worrell and works with teachers, school leaders and parent teacher associations to foster an "anti-bias culture" in schools, enabling all children to thrive "irrespective of their race and gender".
The organisation provides provides professional development for teachers focused on anti-bias, and brings together senior school leaders and parents to create a "multi-faceted intervention – with the aim to improve outcomes for pupils across attainment, wellbeing and inclusion".
The Re-engagement Project exists to help in-school behaviour units support vulnerable children with social, emotional and mental health needs.
Founder Will Ross has 10 years' experience working with excluded children and those at risk of exclusion, and plans to spend the next year on further research and piloting aspects of his project in Margate.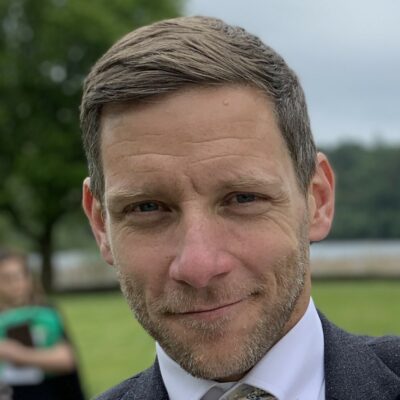 "I have spent my years in schools and PRUs seeing children excluded who needn't be and those excluded unable to get back in. This award will give me the support and resources to develop a model to help prevent this."
Football Beyond Borders won an intrapreneurship aware for its Reflective Practice for Teachers programme, which seeks to address the "need for teaching staff to have a space to process the professional, emotional and relational challenges that come from working with young people with a complex range of needs".
Gina Cicerone and Sam Butters, co-CEOs of the FEA, said the Covid-19 pandemic had "galvanised energy to tackle the most pressing issues in education".
The award winners will "bring new approaches, technologies and mindsets to reach young people who are left behind", and "work with schools and parents to ensure that every young child, regardless of their background, can thrive", they added.
The winners
Innovation award
Upskill Me
Gamified careers platform that encourages poorer students to develop the durable skills that will support them in the future of work.
New Ground Creations
Support for 13-19 year-olds from Black, Asian and Minority Ethnic backgrounds who are disengaged from the classroom.
The Re-engagement Project
Support for in-school behaviour units to support vulnerable children with social, emotional, and mental health needs alongside their families.
Aspiring Heads
Six-month online leadership programme to address racial disparities in education senior leadership.
Class 13
Professional development for teachers to foster an anti-bias culture in schools.
Intrapreneurship award
Causeway
Practical tools, strategies advice and guidance for students to overcome barriers to progression.
Football Beyond Borders
Reflective Practice for Teachers programme to help staff process challenges that come from working with young people with a complex range of needs.
JAGS Foundation
Trauma-informed training programmes for trainee primary and secondary school staff, school personnel and leadership teams across south London.
Khulisa
Trauma informed creative arts parent wellbeing programme, initially for the parents and carers of Manchester Communication Academy.
Lighthouse
High-quality training programme for residential care workers across the UK.
Details of last year's winners can be found here.