Headteachers have backed Church of England plans to ban parents from withdrawing their pupils from religious education, claiming it is being exploited by 'interest groups' and those seeking to incite religious hatred.
Under current rules, parents have the right to withdraw their children from RE lessons and collective worship at all maintained schools, including those of a faith character, and do not have to give their reasons for doing so.
Some campaigners claim that the right of parents to take their children out of RE lessons is important because of concerns that some faith schools do not provide a balanced education about all faiths, but the Church has denied that it seeks to deliver RE which is suitable only for Christians.
The right of withdrawal from RE now gives comfort to those who are breaking the law and seeking to incite religious hatred
Church officials argue that there is a need for "all pupils from all backgrounds" to receive a "broad and balanced curriculum that includes high quality RE", and has called for the right of withdrawal from RE to be repealed.
The Church claims the rules are being "exploited by a range of 'interest groups' often using a dubious interpretation of human rights legislation" and that they give "comfort to those who are breaking the law and seeking to incite religious hatred".
"To the detriment of the subject the right of withdrawal also perpetuates the myth that RE is confessional in all schools and aligns RE too closely with collective worship in the minds of the media and the public," a spokesperson said.
Some schools groups also believe that parents should not have the right to withdraw their children from RE.
Last year at its conference, the National Association of Head Teachers resolved to campaign for its removal, and its general secretary Russell Hobby says understanding of different faiths is "essential to fostering the tolerance of them".
"NAHT has been campaigning for a removal of the right to withdraw a child from religious education lessons; a child's right to develop religious tolerance and understanding should be paramount," Hobby said.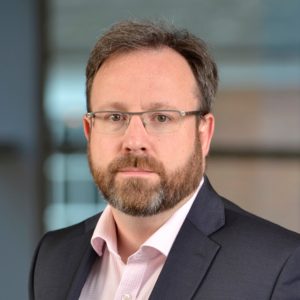 However, the British Humanists Association has questioned the ability of the Church of England to teach RE in a "balanced and objective way", and says the right of parents to withdraw from RE should be maintained as long as schools are able to use the subject to teacher certain beliefs.
Andrew Copson, the chief executive of the BHA, said: "Does the Church really think that it can teach a child RE in a balanced and objective way, encouraging them to come to their own conclusions on religion or belief, and then in the same school day proselytise to them in collective worship and encourage them to believe in Christianity alone?
"We agree with the Church that RE is an important subject, and we agree that parents should not withdraw their children from it unless it is imbalanced or being used to push a particular set of beliefs.
"But as long as schools, faith-based or otherwise, continue to provide this kind of RE, the right to withdraw remains important in defending children's freedom of religion and belief."
Earlier this month, Schools Week reported that more than 40 schools have sought exemptions in the past 18 months from the legal requirement to provide a daily act of Christian worship, with many choosing "non-faith" or "multi-faith" alternatives for the first time.
A total of 46 schools since 2015 have asked to opt out from a daily act of worship that is "wholly or mainly" of a Christian character, a rule that has been in place since 1944.
The rate at which schools are bowing out from the requirement, often criticised by secularists, appears consistent with previous years.
Schools Week has previously reported about 125 schools sought exemptions over the three years up to 2015, which averages about 40 per year.