A headteacher has hit out about her suspension for suggesting during an interview on local radio that some of her teachers were "sat at home doing nothing".
Pauline Wood is being investigated for potentially bringing her Sunderland school into disrepute during an interview with BBC radio about the wider reopening of primary schools.
When asked if parents were right that not all schools were working hard amid the coronavirus closures, Wood said she agreed "to some extent. You can't lump everyone together as if they are all one type…some teachers are coming up with the most imaginative, amazing things…and other people do sit at home doing nothing. I won't defend those people."
When pressed whether that included teachers at her own school, Grange Park primary, Wood said: "Yes, I think it's time we talked about the elephant in the room in some of this."
It's understood the comments came as a minority of staff refused to work in school for three days a week, rather than two.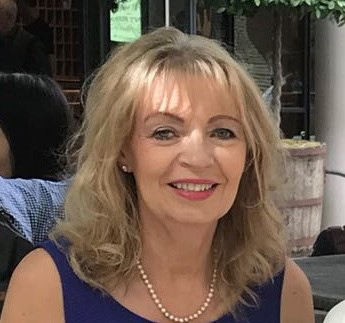 The school governors suspended Wood after a complaint that she made "potentially disparaging comments" about her staff.
She was told this "raised serious concerns about your professional conduct and judgment … which potentially brings the school into disrepute". An investigation is underway.
But Wood told Schools Week: "It is very concerning that a headteacher can be suspended for giving a truthful answer to questions posed by members of the public."
In her 15 years at the school, Wood has overseen its transformation from 'inadequate' to 'outstanding'. She was working her notice and due to leave in September, but fears her success will now be tainted.
During the interview on BBC Radio Newcastle, the interviewer read out texts from parents concerned about the level of support schools in general were offering their children. One said that the statement all schools were working hard to help pupils was "simply wrong".
When asked to comment, Wood said: "Yes, some teachers have been in [schools], but many have not been in at any time. Safety is paramount, but don't make out teachers have all been working flat out."
Asked about her own school, and whether it was her job to motivate such teachers, Wood said: "I think a lot can be done, but it's down to individuals. It looks very simplistic, but you've got lots of HR rules, regulations, unions and people can say all reasons why they can and can't work."
Wood was thanked by the interviewer for "her honesty" which he said was "very refreshing".
The interview came as tensions increase between parents and schools over the support offered to pupils. One study has suggested one in five pupils  are not doing schoolwork at home.
While few pupils have returned to Grange Primary, it is understood some teachers cite childcare issues as the reason for their resistance to work on the school site for three days a week, rather than two.
Wood said she thought it would be helpful to get more staff in to work on appraisals, for instance, so pay adjustments were ready for September.
When asked for comment about staff working arrangements and the suspension, Mary Hodgson, the chair of governors, said she could not speak to anyone about "personal circumstances as it would be a breach of confidentiality".
Geoff Barton, the general secretary of the Association of School and College Leaders, said school leaders should be able "to give their perspective and insight to the public via the media".
But he said to "avoid the pitfalls", the general advice was to have three key messages in mind and to ask a friend or relative to help prepare for such interviews.
Wood, a regular contributor to the Radio Newcastle show, said the situation was "disheartening", especially considering the "great and sustained outcomes under my leadership".
During the 2011 'outstanding' inspection, Ofsted said the "relentless" way Wood and her leadership team "pursue excellence and improvement has an extremely positive impact on pupils' outcomes".
Wood added the school, in one of the most deprived areas of the country, was now in the top 2 per cent nationally for phonics and maths key stage 2 results. It also had been shortlisted numerous times for The TES schools awards.