One of the country's largest academy trusts is to open a 16-19 free school offering only vocational courses and GCSE resits.
The Harris Professional Skills Sixth Form (HPS6F), a standalone free school in Croydon, south London, will offer 170 places for professional skills course, with another 60 places for students retaking GCSEs before progressing on to a vocational qualification.
It is set to open on a temporary site next year, before moving into a former police station in South Norwood in 2018.
The free school is unusual for focusing on vocational rather than academic qualifications, as these are typically provided in further education sector.
But Andrew Barr, the new school's principal, said the Harris academy chain recognised a "need for a larger vocational contingent" within the trust and wanted to create a "niche offer for students who would find a traditional large college more difficult to cope in".
Each year, 40 per cent of the intake will just be on full-time GCSE retake. All the evidence shows that is pretty demotivating…
HPS6F will offer four pathways: construction, manufacturing, business, and media. Pupils in year 12 and 13 will combine vocational courses with level 3 English and maths qualifications and employability skills.
Mick Fletcher, an FE policy expert and the founder of Policy Consortium, said the venture was "rare" and he was "worried" about the large proportion of GCSE places at the school.
"Each year, 40 per cent of the intake will just be on full-time GCSE retake. All the evidence shows that is pretty demotivating…and people tend to drop out, leading to poor success rates. That to me seems a poor thing to start on."
But Dan Moynihan, head of the Harris federation, said the option would benefit youngsters in Croydon who were not in education, employment or training (NEET).
"NEETs often miss the first entry for local colleges, who, for example, have an entry in September. We are offering a second date of entry to vocational courses for students who are otherwise NEET in October and November."
As HPS6F is a free school, it does not have to abide by new government guidance for academies wanting to open a sixth form that says leaders must prove they can get more than 200 pupils and offer a broad curriculum with at least 15 A-levels.
Free schools must, however, still be able to demonstrate demand in their local area, and that the venture will be financially viable and provide "value
for money".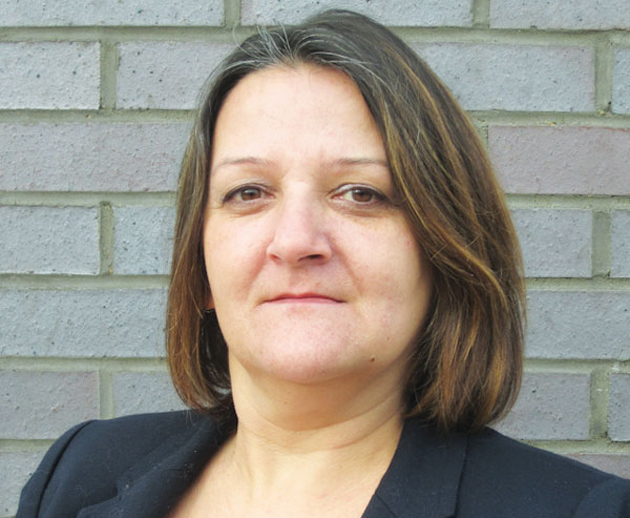 Croydon already has five general FE colleges and three sixth-form colleges, but Moynihan says the provision for NEETs and GCSE takers means the new school "will not impact negatively on other sixth forms or colleges".
Micon Metcalfe (pictured left), director of finance and business at Dunraven school in south London, said HPS6F was an "interesting proposal" that "potentially ensures Harris can offer pathways to all post-16 learners; especially as A-levels become more linear and academically focused".
She added that larger multi-academy trusts (MAT) had "much more flexibility" to open small standalone sixth forms because they could "shield" them from running out of cash.
HPS6F will open for GCSEs places in September next year on a temporary site in Beckenham before the Croydon school building is ready in September 2018.