Support for pupils with special educational needs and disabilities (SEND) in seven of eight areas visited by Ofsted after inspections restarted this year had "significant areas of weakness".
The shocking reports detail how vulnerable children and their families are left to fall into crisis before getting help.
Youngsters are waiting more than two years for support in some areas, with delays exacerbated by the pandemic, Ofsted found.
It comes as the government this week sent a SEND commissioner to remedy failures in Birmingham – the first intervention of its kind.
Ofsted said the reports were "very concerning. As before the pandemic, we're seeing children and young people with special educational needs, and their families, being let down by the system.
"In some places, these shortcomings have been made worse by Covid-19. Moving forward, it's vital that children and families are given the priority they deserve."
More councils failing
Schools Week found Ofsted has completed 16 local area SEND inspections since May. Inspections had been on pause because of the pandemic.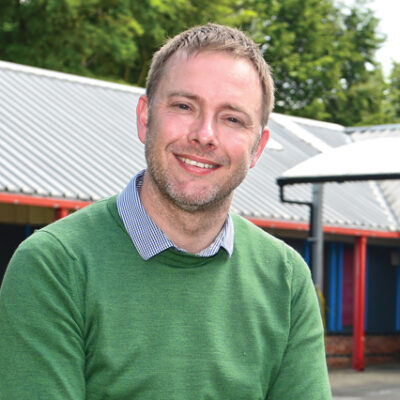 Of the eight areas visited for the first time, seven were told to produce a written statement of action because of "significant areas of weakness in the local area's practice".
Another eight councils already found to be failing were revisited. Just two of those had made sufficient progress in all their areas of weakness.
The findings suggest the pandemic has caused further failings. Previously about half of councils visited were found to have "serious weaknesses".
Simon Knight, the joint head of Frank Wise School in Oxfordshire and a national leader for Whole School Send, said the pandemic had "magnified the failings in a system that was already struggling to meet the requirements and rights of too many children".
'Too many children reach crisis point'
In a report published on Tuesday, services in Rotherham were found to be failing, with identifying SEND among primary pupils not consistent.
"Too many children and young people reach crisis point," the report said. "This puts strain on an already saturated system, especially as pupils enter key stage 3."
Ofsted found eight areas of "significant weakness" at Bournemouth, Christchurch and Poole (BCP) council after a visit in June.
Widespread failures prevented youngsters from accessing the appropriate support in a "timely fashion. Families commonly end up in crisis before their circumstances become properly assessed and understood."
Youngsters wait years for help
In Haringey, found to have three areas of "serious weaknesses" in a report published on October 8, waiting times for assessments to identify autism were "too long".
"This has more recently been exacerbated by the pandemic," inspectors said. Assessment waiting times for five to 12-year-olds was, in some circumstances, "more than two years".
Some children in the north London borough who needed to be assessed by speech and language therapists as part of their autism checks were also waiting "too long for a potential diagnosis, with little or no support provided" during the delays.
In Richmond upon Thames in west London, another area found to be failing, children were waiting "too long" for autism assessments. Covid had led to "further delays in diagnosis".
In Warwickshire, waiting times for autism assessments and services for those awaiting assessments or support were one of five "serious weaknesses" exposed in a September report.
While autism was identified early in primary school, children often failed to get the required support until secondary school. It left "too many families … struggling to cope".
Inspectors also flagged "long" waiting times for educational psychologist and child and adolescent mental health services assessments.
'Children discharged without support'
In other areas, children identified for help were not able to access it.
There were "significant gaps" in the speech and language therapy service for under-5s in the London borough of Tower Hamlets, found in a September report to have four areas of "significant weakness".
"Some young children have been assessed and then discharged as there was no service available," the report stated.
In BCP, families "still have to fight for what their children…need".
More families had no choice but to fight for the support they were entitled to in court. The number of SEND tribunal appeals registered in 2019-20 was 7,917 – a 13 per cent rise on the previous year.
Staggeringly, just 190 of the 3,770 outcomes handed down last year were upheld in favour of the council (5 per cent).
Graham Quinn, chair of Special Schools' Voice, said it was a "dreadful position" for families. The "gatekeeping" of support by councils "is not supporting our families in what they need for their children", he said.
'Pressure building on schools'
North Somerset was revisited in May, but found to have only made sufficient progress in two of eight "significant weaknesses" identified at an initial inspection in June 2018.
Poor practice meant a "disproportionate number of children … travel through the system with unidentified needs, leading to them presenting with significantly more challenging behaviours than they might".
This is "fuelling the view" that youngsters "need specialist provision when they do not… Consequently, pressure is building on the specialist sector to fill the gap in an unsustainable way."
A lack of services for SEND pupils in BCP meant children were "sometimes seen as a nuisance or too complex for schools to support. As a result, their mental health is negatively affected."
This had a "direct impact on the wellbeing of their wider family, who often are left to pick up the pieces, fight for needs to be met or look for alternative approaches for their children to access education".
Ofsted also found exclusions of SEND pupils were "too high". A need to save money at the council also meant specialist equipment was not forthcoming leaving provision for children "compromised".
SEND commissioner sent into Birmingham
Birmingham was issued with a statutory direction on Friday. The Department for Education said the council was "failing to perform to an adequate standard in some or all" of its SEND functions.
Birmingham was found to have 13 "significant areas of weakness" in 2018. A reinspection in May found sufficient progress had been made in just one of those areas.
Councillor Sharon Thompson said Birmingham was "committed to being transparent" about its SEND services and would work to improve the "fundamental weaknesses in the system".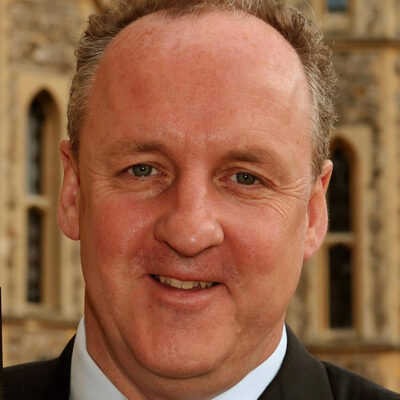 John Coughlan, the former chief executive of Hampshire County Council, has been parachuted in by the DfE as SEND commissioner. Birmingham must comply with his instructions and submit an "accelerated progress plan".
A DfE spokesperson said it would not "hesitate to take action" when councils were failing. Ensuring SEND pupils get the right services is a "government priority".
But the government has today been accused by the parliamentary public accounts committee (PAC) of an "unacceptable" delay on the promised SEND review.
The government has missed three of its own deadlines to publish the report. PAC has demanded a written update on progress after the "continued failure".
Additional reporting by James Carr