Justine Greening has promised qualified teacher status will not be scrapped amid concerns the entry-bar into teaching is being lowered, instead insisting a "newly-strengthened" QTS route will be introduced in 2019.
The education secretary also revealed today that new "gold standard" national professional qualifications focusing on evidence-based learning will be launched in September, and will include for the first time executive headteachers.
Speaking at the inaugrual Chartered College of Teaching conference in London, Greening also announced the first round of bidding is open for the £75 million teaching and innovation fund.
Schools Week has the key points:
1. QTS is here to stay
Greening was keen to stress that qualified teacher status was here to stay, pledging her support to keeping a "high bar to entry" into teaching (something which prompted a loud applause from delegates).
"A mature profession needs a high status qualification that reflects the standards. I want to be really clear on my views on QTS: Some people have suggested it might be scrapped or replaced by some vague notion of accreditation – I want to be absolutely clear on that. Not on my watch."
From September 2019, Greening announced, there will also be newly-strengthened QTS which she wanted to "work closely with the profession to shape what that will look like".
Greening also pledged to keep a "high bar to entry" in the profession, adding "passionate teaching deserves all the hallmarks of other professions".
Quite where this leaves the potential teaching apprenticeships, and how it fits in with those proposals, we're not too sure…
Says the gov't that made it okay not to be a qualified teacher and is setting up an apprentice route? https://t.co/XUsRGgnGmS

— Sue Cowley (@Sue_Cowley) February 16, 2017
2. Applications open for £75m teaching and innovation fund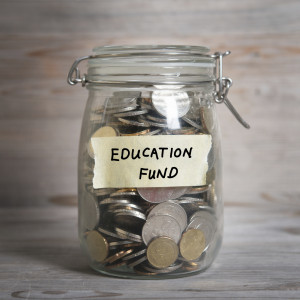 The first round of bidding has been opened for the fund that will support programmes in the 12 opportunity areas "where we really want to galvanise social mobility", Greening said.
"We want to enable high quality CPD provision to be delivered where it can make the most difference, and needed most.
"Investing in homegrown talent in more challenging areas is absolutely vital. It will be the key to supporting disadvantaged pupils."
3. Revised NPQs: Exec heads included, and £10m to incentivise take up
Greening also announced new "gold standard" national professional qualifications (NPQ) will be introduced from September this year.
The "high quality qualifications" will be aimed at senior and middle leaders, headteachers and, for the first time, expanded to include executive headteacers
Greening said the qualifications will build on the "strong" NPQ brand, but have a stronger emphasis on the use of evidence.
"NPQs should have the same kudos as MBAs do in business – I want them to be recognised outside of the teaching profession to show individuals that hold them have high quality leadership skills."
It follows Schools Week revealing this month a pathway to "chartered teacher status" will open next year.
Greening also said £10m of the teaching and innovation fund would be used to "incentivise take up" of the new standards for those in the most challenging schools.
4. School system had "little capacity" to share good practice
Greening admitted that she was "really struck" when she become education secretary "how little capacity" there was in the education system to share good practice.
"There is incredible practice right here on our doorstep, part of our challenge is unlocking the best practice, understanding how and why it works, and disseminating it around the rest of our schools and teachers so everyone can learn from it."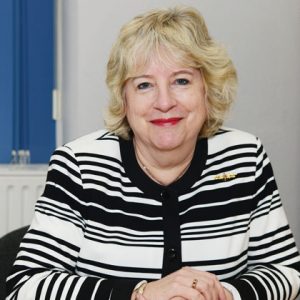 Greening also said there has been enough pilots, and now she wants to move on to "scaling up what works, and get that spread very broadly around our system so all schools can benefit".
Dame Alison Peacock, chief executive of the CoT (pictured right), said this could be an "historic moment for the profession".
"Instead of jumping on planes to look at what we can learn from others elsewhere in the world, we will be inviting the world to jump on planes and see what is going on here."
5. No 'silver bullet' to solve workload issues, but DfE drawing up action plan
Greening admitted there was a challenge in teacher recruitment, retention and workload, adding that there was not "silver bullet" solution.
But she said the Department for Education will be publishing the findings of its teacher workload survey "shortly", alongside an action plan that will include a programme of targeted support for schools to tackle workload where that is most needed.
Greening was keen to "work with the profession to explore new and innovative ways to address this challenge".
6. Cracking flexible working is "key" to solving retention crisis
The education secretary issued a plea to delegates at the conference to help her department come up with plans for schools to make better use of part time and flexible working.
"I'm really interested in looking at how we can do more [on that] – cracking that effectively is absolutely key."
It's a potential solution already raised by others, including the influential think tank Policy Exchange, but it seems schools are still struggling to find a way to implement it successfully.
7. SEND training shouldn't be an 'afterthought'
Greening was keen to show "recognition" that teachers focusing on pupils with SEND should be included in mainstream training, best practice and within NPQs – "rather than an after thought" (something she also said she "wanted to see thinking around").
The education secretary also said she doesn't want a system that "tweaks and reamends" training for teachers with an SEND specialism.
8. Social mobility is my 'defining goal'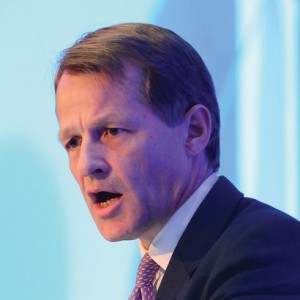 Greening said she wants her legacy to be improving social mobility so that it "doesn't matter where you grow up you have the same chance to meet your potential".
She said the teaching profession is vital in "helping our country make that a reality".
But many in the education community were keen to point out that a growing body of evidence has pointed out the government's grammar plans will actually hinder social mobility.