Grammar schools attempting to show they can reform by taking more pupils from low income families could be "put off" by higher levels of teacher turnover, it has been warned.
New analysis of school workforce data shows ongoing issues with staff retention and higher proportions of unqualified teachers at schools taking the highest proportion of poor pupils.
The figures are important for the government which today confirmed it plans to reveal policies aimed at getting more disadvantaged pupils into selective schools.
At present just 3 per cent of entrants to selective schools take free meals. On average 18 per cent of pupils in selective areas claim free meals.
According to the data, at both primary and secondary level, schools with the highest proportion of free school meals-eligible pupils had more than double the proportion of unqualified teachers than those with the lowest proportion.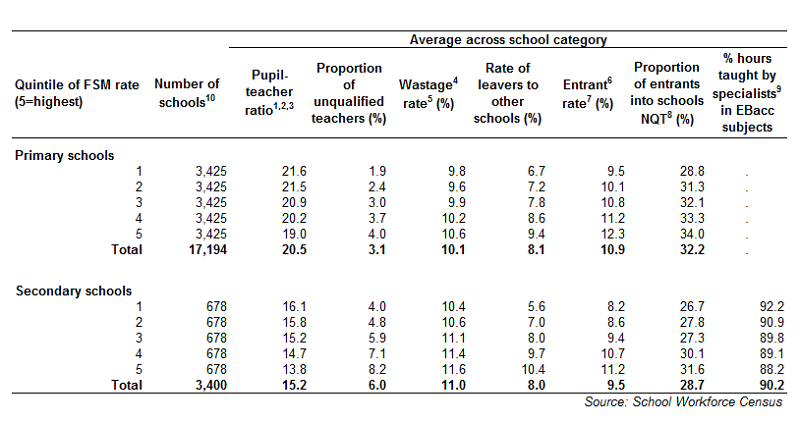 The figures also show the average percentage of hours taught by specialists in EBacc subjects ranged from 92.2 per cent in secondary schools with the wealthiest intakes compared to 88.2 per cent in the lowest.
Today's figures suggest pupils in grammar schools are more often taught by qualified, experienced teachers than those in schools with higher numbers of pupils from low-income families.
Peter Sellen, chief economist at the Education Policy Institute, said the data could have ramifications for grammars looking for a more diverse intake.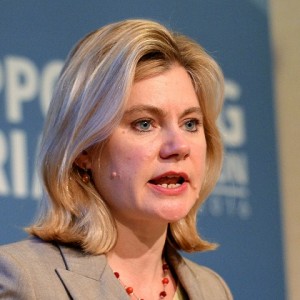 "These figures indicate that deprived schools have to deal with greater levels of turnover than other schools and see more of their staff leave the sector altogether," he said. "There is little information here about teacher quality, but more deprived schools also have slightly lower levels of subject-specialist teaching in Ebacc subjects.
"An implication is that if grammar schools took significantly more disadvantaged pupils, they might well expect greater difficulties holding onto teachers – this could well put them off. It might also mean that opening new grammar schools would make it harder for other schools in the area to attract and develop staff, and these figures show that turnover has increased across the board significantly since 2010."
Justine Greening, the education secretary, confirmed earlier today that she intended to focus on existing grammar schools in a bid to "make them work really effectively, not just for children who get to them but for those who don't get to them".