Existing grammar schools could lose their selective status or have funding limited if they don't admit more pupils from low incomes families, Nick Gibb has said.
The schools minister told the House of Commons this afternoon that "strict conditions" designed to increase numbers of disadvantaged pupils in selective schools would apply to both new and existing grammar schools.
Concerns about the proportion of pupils from disadvantaged backgrounds attending grammar schools have formed one of the main objections to the government's new policies from MPs across the political divide.
Under our proposals, existing grammar schools and new grammar schools would only be allowed to open if they met strict conditions
Research shows that, on average, the proportion of pupils in grammar schools who are eligible for free school meals is less than 3 per cent, and the Labour MP Lisa Nandy (pictured top) warned today that the government's proposals could see it "inflict an experiment" on millions of children based on "flimsy evidence" in favour of grammars.
Ministers are proposing that grammar schools be required by law to have strategies in place to "ensure fair access", but for the second time today Gibb went further, suggesting the ability of grammars to select their pupils could depend on the school improving access for poorer pupils.
"Under our proposals, existing grammar schools and new grammar schools would only be allowed to open if they met strict conditions designed to ensure increased numbers of less well-off pupils have access to selective education," Gibb told a debate in the Commons this afternoon.
At an education select committee this morning the schools minister also said that both new and expanding grammar schools would face a "requirement that they have to demonstrate how they will improve the social mix", and said the government's consultation included plans to enforce this through admissions and funding sanctions.
"There are lists of different proposals of the sanctions, and it could lead ultimately to the school no longer being able to select by ability, it could result in funding being limited so they can't recruit more pupils going into the future," he said.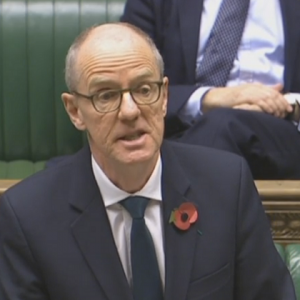 In the green paper itself, the government acknowledges the need to "increase the pace at which selective schools are ensuring fair access".
It proposes to require "all selective schools to have in place strategies to ensure fair access", and says that legislation would require selective schools to "prioritise the admission of, or set aside a number of specific places for, pupils of lower household income in their over-subscription criteria".
Gibb faced a barrage of criticism in the Commons this afternoon as backbench Labour MPs debated the government's policies.
Nandy, a former shadow education minister, accused the government of wanting to "pit children against one another and make losers of all of us", while Lucy Powell, the former shadow education secretary, warned that the practice of coaching children to pass the 11-plus was "rife" in selective areas.
"That's why the proportion of disadvantaged children at grammar schools is extremely low, just 2.6 per cent of kids on free school meals," Powell said.
"Overall grammars admit four to five times as many children who went to independent and prep schools than are eligible for free school meals."
Save