Education Secretary Nicky Morgan is set to approve the country's first "new" grammar school in fifty years today – despite insisting just last year she was "resistant to selective education".
It is understood the controversial decision to allow Weald of Kent grammar school to open a new annexe with 450 places – nearly nine miles away from the school site – was made by Prime Minister David Cameron.
Labour passed laws in 1998 to prevent new grammar schools opening, but the plan is believed to dodge rules because it is an expansion.
The decision has faced fierce criticism from Labour and unions. But The Times reported today Ms Morgan is expected to confirm the decision in a written ministerial statement later today.
She will reportedly say the application will be approved because it meets conditions set by Department for Education lawyers, believed to include the pupils spending time at the school's main site in Tonbridge every week.
The decision will have far reaching consequences on our education system
The education secretary said at the Conservative party conference last year: "There aren't going to be any more grammar schools under me … I am resistant to selective education."
But she has said the party would not "stand in the way should grammars want to expand".
The decision is understood to have come direct from No 10.
Shadow education secretary Lucy Powell said: "Having made social mobility the centre of his conference speech, David Cameron should look at the clear evidence on grammar schools: they do not increase equality of opportunity, they make it worse.
"Tiny numbers of children from disadvantaged backgrounds pass their tests because they are the preserve of the privately tutored. This is a hugely backward step from a prime minister who we see once again saying one thing but doing the opposite."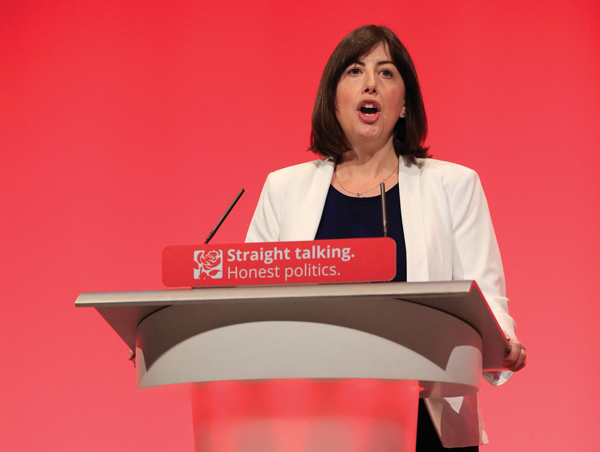 But Paul Carter, the leader of Conservative Kent County Council, told The Times: "The school took great effort to submit their bid to give greater detailed information on how it will be one school, not two schools, and they did a very good job on that.
"The big issue about this decision is that it won't open up the floodgates. You have to have a grammar school there in the first place to expand."
Similar new expansions are already lined by schools in the Royal Borough of Windsor and Maidenhead and Buckinghamshire.
This is very good news, opening up the possibility of one of the Sutton grammar schools opening an annex in #Croydon http://t.co/TGOhoCuFVv

— Gavin Barwell (@GavinBarwell) October 15, 2015
Melissa Benn, Chair of Comprehensive Future, said the decision will have "far reaching consequences" with other schools now able to expand.
"This decision is not only open to legal challenge but goes against decades of consensus that there be no new grammar schools set up in England. The evidence is absolutely clear: selection at 11 entrenches, rather than challenges, educational inequality.
"Instead of allowing more and more selection the Government should phase it out. Selection at 11 is unfair, unnecessary and divisive."
The Department for Education has said it does not comment on speculation.