Headteachers will get the final say on which pupils sit new national reference tests and schools will get two months' notice of entry, the head of Ofqual has revealed.
Glenys Stacey, chief regulator of the exams watchdog, (above) faced a grilling from MPs on the education select committee over the new tests, which will be sat by a sample of year 11 pupils at around 300 schools for the first time in March 2017.
The idea behind the tests is to monitor, over time, how cohorts of students are performing and to act as a guide for that year's level of increase or decrease in GCSE grades.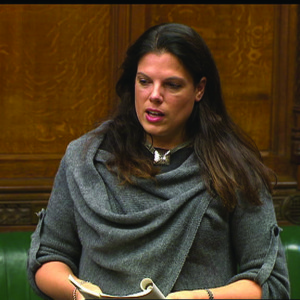 Quizzed by Conservative MP Caroline Nokes (right) about whether parents would have the right to refuse to allow their children to sit the tests, Ms Stacey said headteachers would "have the option to exclude students from the testing" and would "no doubt consider" parental pressure.
Ms Stacey also revealed that the schools selected by the National Foundation for Educational Research (NFER) to take the tests would be told approximately two months in advance, an admission which, along with her confirmation that the contents of the exam would not change much year-on-year, led to concerns about the circulation of past papers.
She said: "We know from how this style of test has been developed and used in the few other jurisdictions which have done it, Hong Kong for example, that it is important to keep this stability of the test.
"But we are aware of how enterprising students are and we do think it's a risk that there will be some familiarity with the test. Students won't know until a very short time before that they have actually been selected to take it."
She said Ofqual had to give "reasonable notice" to schools and that "two months seems about right", adding that she was aware there were "risks as well as benefits" which would be carefully evaluated.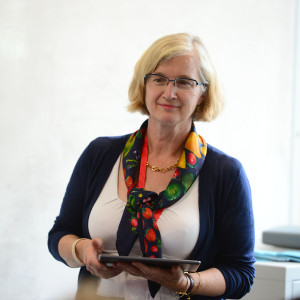 Ofqual chair Amanda Spielman (left) told the committee that there was "no advantage to the individual" in trying to prepare for the tests as no mark would be passed on to them or their schools, and said the test was only a "passing distraction".
But Ms Nokes questioned the fairness of scheduling the tests during what was "already a pretty pressured time for teenagers" and warned Ofqual was in danger of "loading yet more pressure on some of them".
Ms Stacey said Ofqual was trying to strike a balance between the imposition placed on schools and the "potential value of a reference test for education as a whole".
She added: "We think that's a balance we have to keep looking at and keep reviewing. So we're not sitting here with our colours nailed to the mast.
"We will continue to consider the benefits of the test as against the imposition and indeed the cost. But at the moment we think this is the right thing to do."
For more information on the national reference tests, the Schools Week Guide to NRT explains how they will work.