Ofsted's new framework is diminishing the role of governance in schools, patronising staff and leading to rushed inspections, a new report has claimed.
The National Governance Association has today released 'A view from the board' – its evaluation of Ofsted's new inspection framework.
While 65 per cent of governors and trustees at over 800 schools said they were satisfied with the process, the NGA said this leaves "significant room for improvement".
An analysis of more than 800 reports published since September found there were "very few substantive mentions of quality of governance".
The report stated that "governance as part of the wider leadership and management judgement has decreased in value".
While 66 per cent of reports did mention governance, this was rarely a separate or specific statement and most often a summary of governance and other leadership roles, the NGA said.
Emma Knights, the association's chief executive, said it was "particularly dispiriting" the changes "render governance less visible".
"The inspectorate's commitment to us that governance would feature as much in inspection as it has done in the past has not materialised," she added.
Knights (pictured) said it was "important in terms of improving the system to have acknowledgement when governance is working well: that emphasis of what 'good' looks like from Ofsted is taken seriously".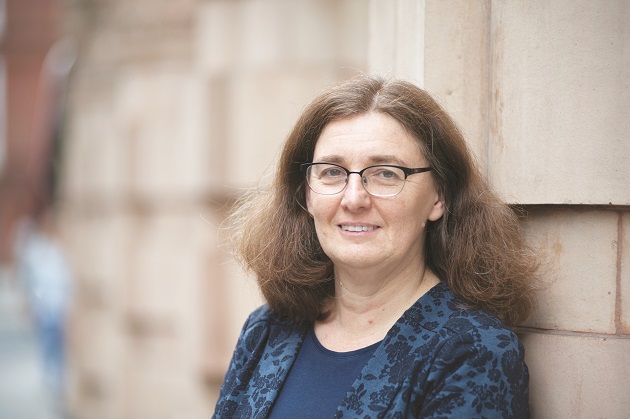 The NGA has now urged that governance "should return as a mandatory portion of the report".
Ofsted's new reports are much shorter, with simplified language aimed at being more inclusive to parents, but NGA found they have become "too simplistic and seen by some as patronising".
Schools Week reported last year how new reports included a range of weird and wonderful observations, such as children going to a pizza restaurant, while an inspector at one school told of "sitting on a milk crate at the back of a makeshift bus" before judging "children are happy at the school".
The Northern House School Academy Trust even lodged a complaint about "oversimplified language" in a report at one of its schools.
The NGA recommends a return to "a more informative format" which "specifically includes information targeted at those responsible for school improvement" so they can "carry out that function well".
Knights suggested this could be done by adding to the existing reports or producing a separate report.
The NGA study also drew attention to the conduct of inspectors which could have a "negative impact on both staff and pupils", it claimed.
A large number of respondents also noticed the "rushed nature of the inspection overall" and in particular "the impact this had on governance playing any part".
The report read: "Surprisingly, the deep dive nature of the inspection also meant that some sections of school staff felt the inspection process had no bearing on their own departments, and so could not be viewed as a schoolwide judgement."
Elsewhere the report found 72 per cent of respondents felt the inspection accurately reflected their school, while a further 83 per cent highlighted how valuable the feedback meeting was in understanding their school's rating.
An Ofsted spokesperson said governance is "an important part" of the framework and is "explicitly evaluated as part of the leadership and management judgement".
"The format of reports is based on feedback from hundreds of parents. It has been designed to provide the most useful information in the most accessible way. More detailed feedback is available for school leaders and governors during the inspection."