At a time of uncertainty and lack of clarity from the top, many school leaders have been sharing ideas on how to keep disadvantaged pupils fed, ahead of today's coronavirus school shutdown.
Schools this week took the lead to ensure poorer pupils are provided with free school meals, with staff providing food hampers and buying up supermarket vouchers to distribute.
In some cases, it has meant business managers literally driving around to Asda, getting in as many vouchers as they've got in stock
Government guidance published yesterday morning (Thursday) stated schools should work with catering providers or councils to provide food parcels, or send out supermarket vouchers to pupils eligible for free school meals who are off school from today because of coronavirus closures.
The official guidance takes the lead from schools who have already set such operations in place throughout the week – in advance of a possible closure announcement.
Consilium Academies, which has eight secondary schools in the north-east and north-west of England, has ensured that parents of around 30 per cent of its pupils will get £10 supermarket vouchers on a weekly basis, either through the post or delivered by hand.
"In some cases, it has meant business managers literally driving around to Asda, getting in as many [vouchers] as they've got in stock," said chief executive David Clayton. "In other cases, we have been able to do it online, but we've been trying to it get in place as quickly as possible because we just don't know when closure is going to happen."
He is one of several school leaders sharing their plans publicly, helping others to formulate their contingency plans. While the government's guidance sets out what they think schools should do, it effectively leaves it up to headteachers to ensure poorer pupils are fed.
Heads also haven't been told what value vouchers they should buy for pupils, nor how long they should order them for.
"I think it's sad, the extent to which we are being tested – the sooner we get some clarity, the better, because I think the pressure on school leaders, in particular, is absolutely immense," Clayton added.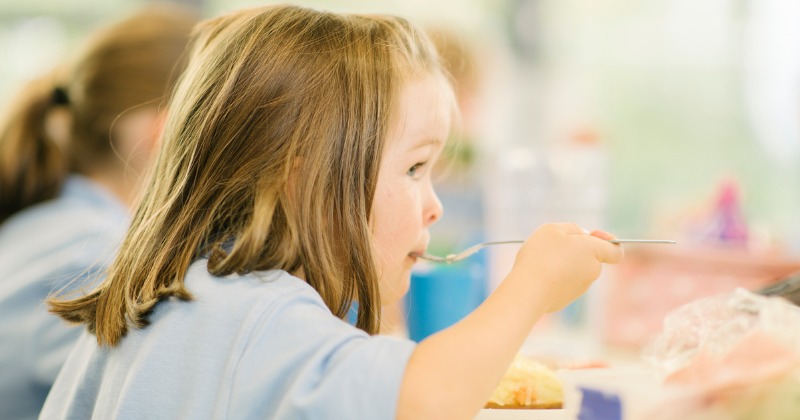 In Leeds, Parklands Primary School will keep its kitchen open to provide food to be dropped off at local authority schools across the city.
Headteacher Chris Dyson said they will also be providing food hampers for pupils on free school meals and a packed lunch for any child, regardless of need, who is self-isolating.
"It's just shown we're all in it together," he told BBC Radio 5 Live on Wednesday. "The community are happy we've got plans in place for their children. The community spirit is getting so strong at the minute."
Schools don't normally have to provide free school meals for pupils who are away due to illness or school closure, but the government has said it "expects schools to continue to provide support" during the pandemic.
The government said yesterday [Thursday] it was developing a "national approach to providing support through supermarket and shop vouchers". In the meantime, schools can "source vouchers in the local area".
But Chris Smith, headteacher of Dereham Neatherd High School in Norfolk, said his school had been "given the message that they [supermarkets] are all so overwhelmed with requests, that they cannot meet demand, and need a different strategy".
Dyson also said this may be problematic since "there might not be food to collect". Supermarkets in some areas were reported this week as running out of key food supplies.
Stuart Lock, chief executive of Advantage Schools, said schools need to make reclaiming vouchers "as easy as possible to do".
Some schools are now making use of technology firms to get vouchers to pupils. These include Huggg, a micro-gifting platform that makes it possible for vouchers to be delivered to people via an online link. The firm is waiving its costs, but will take a small margin in vouchers to cover the cost of administration.
None of the major supermarkets responded to Schools Week's enquiry about committing to helping further.
But the Co-Op supermarket chain announced on Tuesday that it will provide lunch for all 6,500 students who normally receive government-funded free school meals at the 25 Co-Op academies trusts in the north of England, should they close.
Co-op Food chief executive Jo Whitfield also called for a nationwide effort involving the government to make sure no child goes hungry "just because they can't go to school".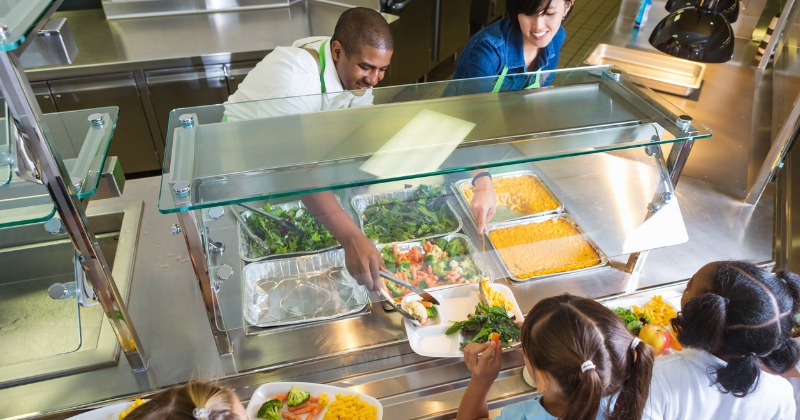 Charities and academics have called for cash transfers to be given directly to individuals or households "as this is by far the most effective tool in order to aid families to weather the storm".
They also want provisions put in place to ensure that children in migrant families, including those with no recourse to public funds (where they are unable to claim most benefits) can access these emergency funds.
The charity Feeding Britain has also drawn up contingency plans which include working with a core group of schools in different areas to prepare hot meals for parents whose children are on free school meals to take home.
Education secretary Gavin Williamson said in parliament on Wednesday that the new measures will only apply to pupils on free school meals, not pupils who receive universal infant free school meals (those in reception, year 1 and year 2).
Andy Jolley, school governor and education blogger, said: "Schools will play a key role in supporting families living in food poverty. They will need to focus their efforts on those in greatest need, irrespective of free school meals status. Extra funding is essential, as is reassurance that schools will not be penalised for using it to help hungry families."
In terms of the cost, Clayton said he is prioritising funding for their free school meal plans, but would look to use reserves if needed.
Lock said that, if he is allowed, he would dip into reserves to help with supermarket vouchers costs. "Many schools don't have substantial reserves to allocate, and they will have really difficult choices to make," he said. "Of course, this compromises exciting plans we have for our schools, but keeping the poorest children safe and healthy at this time is more important."
As Schools Week went to press, the government said it will issue further guidance "shortly" on how it will compensate schools that incur additional costs when providing meals or vouchers.
Meanwhile, food banks – which often see an increase in the number of parcels provided to children during school holiday periods – have said they will do all they can to support people.
Louise Kinlen, head of pre-prep at S. Anselm's School in Derbyshire, is helping collect donations from parents to create food hampers for schools in the area. "Schools have got so many decisions to make," she said. "If I can sort these boxes out and take them to the schools, then it's one thing that might just help."
But the Trussell Trust, which supports over 1,200 food banks, said the government should provide an emergency uplift in child benefit to support poorer families.
The government's guidance stated that schools' first step should be to contact their in-house catering team or provider to see if they can prepare "meals or food parcels that could be delivered to, or collected by families".
Those unable to do so should consider using "other local initiatives", such as local schools acting as a community hub, or a local charity. If not, schools should provide vouchers.
Ben Gadsby, policy and research manager at youth charity Impetus, questioned whether schools could keep kitchens open by using trained staff not currently needed in restaurants and cafes.
"These unprecedented times create big problems that need an equally big response, but we also need to take advantage of systems and process that already exist."
He also suggested helping the "gig economy" by schools utilising drivers from Deliveroo and Uber Eats to deliver meals for children who aren't in school – with the government picking up delivery costs.
"Can we even expand all of this to sell additional low-cost lunches to families and others in the community who are in need? This is not easy, and schools will need support. But it's do-able, and do-able is exactly what we need right now."