The government has abandoned plans to force all schools to become academies, the government has confirmed.
This is a u-turn on proposals announced in the budget and developed in the education white paper.
It comes in the wake of threats of strikes by teachers and school leaders in opposition to the plans.
Nicky Morgan, the education secretary, has previously dodged questions over a potential climbdown after Conservative MPs and councillors voiced their discomfort, especially over the potential impact on smaller schools in rural areas.
She told the annual conference of the National Association of Schoolmasters and Union of Women Teachers (NASUWT) last that there was "no reverse gear" when it came to the government's education reforms.
A spokesperson said the government no longer planned to bring in legislation compelling schools to convert, but would instead introduce new powers which will trigger conversion of all schools in an area if a council is underperforming or if it is no longer financially viable for it to run schools.
The government claimed it had listened to MPs, teachers, school leaders and parents, and said the number of academy conversions would rise anyway due to high demand.
The Department for Education said it had received 227 applications for conversion in the past month and 104 schools schools considered to be "coasting" or failing had already been targeted under powers in the education and adoption act.
Morgan said: "Making every school an academy is the best way to ensure every child, regardless of birth or background, has access to a world-class education.
"I am today reaffirming our determination to see all schools to become academies. However having listened to the feedback from parliamentary colleagues and the education sector we will now change the path to reaching that goal.
"By focusing our efforts on those schools most at risk of failing young people, and encouraging good and outstanding schools to seize the opportunities of conversion, we will ensure the continued growth of the academy programme, empowering frontline heads and school leads and transforming even more children's education."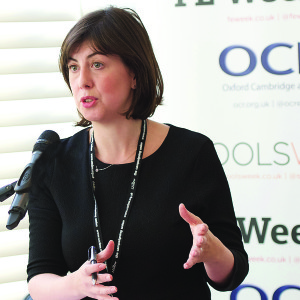 Lucy Powell, the shadow education secretary, described the climbdown as "humiliating" for both Morgan and the prime minister.
"There remain enormous challenges facing our schools under the Tories, and their fixation with structures has distracted school leaders and created panic in the schools system, at the expense of raising standards," she added.
"Ministers must urgently tackle the serious problems they have created in education, including school budgets falling in real terms for the first time in twenty years, chronic shortages of teachers, not enough good school places, and chaos and confusion in the exams system. This government's failed approach to education is letting down our children and will hold back young people for years to come."
The u-turn has been welcomed by Russell Hobby, general secretary of the National Association of Head Teachers.
Hobby said he was pleased the government had listened to the profession, and said his union stood "ready to engage in further discussions about how the government can meet its vision in co-operation with the education sector".
"This move gives us hope that such dialogue can now be constructive," he added.
Chris Keates, the general secretary of the NASUWT, has branded it a "humiliating failure" for chancellor George Osborne.
"Teachers, school leaders and schools have been subjected to an unnecessary period of anxiety and panic as a result of his ill-conceived and politically motivated statement, which did not even command the support of the Tory rank and file, particularly in local councils, and caused rebellion in his own ranks," she said.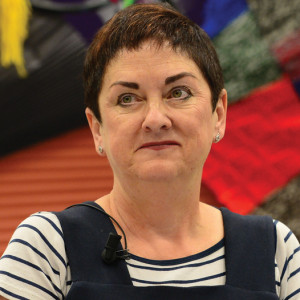 "It is disgraceful that teachers and school leaders, already under enormous pressure and stress, were ever subjected to this."
Mary Bousted, general secretary of the Association of Teachers and Lecturers, said Morgan had been "very hard of hearing" since the policy was announced, and said it had taken the combined efforts of parents, teachers, school leaders, governors, Conservative councillors, MPs and education unions to get the government to "see sense".
"Perhaps we should be thankful to the government for exposing the weaknesses in its academies programme and its inability to substantiate its claim that academies perform better than local authority maintained schools," Bousted said.