The government remains committed to the idea of all schools becoming academies and is "pulling together" legislation to enact its Education for All white paper, Justine Greening has confirmed.
School leaders had raised concerns with Schools Week about a confusion between the green paper plans for selection and the white paper focus on academies.
Greening told the education committee yesterday she wanted to focus academisation on "struggling" schools.
A government spokesperson clarified that this reference took into account the earlier U-turn by Nicky Morgan, who announced in May that the government was abandoning plans to force all schools to become academies by 2022.
Greening said the remaining aspects of the white paper were currently being drawn up into legislation – for example, forcing schools overseen by failing local authorities to convert to become an academy.
"Our hope and expectation is that schools will want to steadily take advantage of the benefits that academies can bring, but our focus will be on those schools where we feel standards need to be raised," she said.
When pressed on the status of the white paper, she said: "You'll no doubt see later in the year what it comprises. Obviously it is taking forward the white paper that came out earlier in the year."
Our focus will be on those schools where we feel standards need to be raised
One of the more controversial policies from the white paper – the bid to scrap the need for academies to have at least two parent governors – will not be included in the bill after Greening  surprised committee members by speaking out about plans.
Quizzed by Labour MP Stephen Timms about her willingness to reconsider the policy, Greening replied: "I don't think we should be saying that MATs [multi-academy trusts] don't need to have parent governors."
Greening said the governors played "a vital role", and had done so on the school governing body she served on for 15 years.
"Often…when schools turn around it's when parents become more engaged and more invested in the school's success. That helps to build the school from the outside, as well as the hard work teachers are doing on the inside.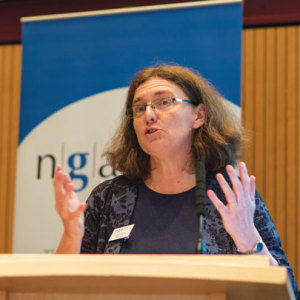 "It doesn't happen overnight, it takes years, but parents are part of how success gets delivered so I do not think we should proceed with that."
Her comments have been welcomed by Emma Knights, chief executive of the National Governors' Association, who said scrapping parent governors was "wrong on a number of counts.
"Parents with pupils in the school bring important knowledge as well as other skills," she said.
Greening also told MPs she was looking into making PSHE and sex and relationships education compulsory, something that Schools Week understands Morgan was planning to announce at Conservative party conference this autumn.
Greening said she was looking at the matter, but said she recognised that it was "not even as simple as making it mandatory or statutory", adding: "there is a quality issue".
When questioned about the direct inspection of multi-academy trusts, Greening said she was open to the idea, but reluctant to say such inspections should be carried out by Ofsted.
A peer-led approach was advocated by some trust leaders in submissions to the education committee about trust accountability earlier this year.
"It's one of the areas I'm looking at," Greening said. "We need to reach a conclusion on it and we need to take a decision on whether we should or we shouldn't [inspect trusts] and be clear-cut about the rationale for doing that.
"My sense is that there is a question to be asked about how Ofsted can effectively inspect MATs and whether there is a smarter way to do it."