A £1.2m "historic residence" purchased for a new free school may not be used after the Education Funding Agency (EFA) agreed to consider alternative sites.
The EFA bought High Ridge in Caversham near Reading in June for a 350-place primary school The Heights, but the sale fired fierce local opposition.
Residents say that the location of the three-bed home (and former bomb shelter) on a quiet residential street was not appropriate for a school. Last month, the agency also got into trouble with the local council for installing two-metre high gates at the site entrance without planning permission.
Local MP Rob Wilson said that three other sites identified by local residents were now being "looked at seriously" by the EFA.
"I have continued to work hard to find a solution to this seemingly intractable problem and have had a series of conversations with the project leaders at the agency," he said in a statement published on his website.
"The first thing to report back to you is that the community-proposed locations are being looked at seriously. This is not a public relations exercise as some have suggested. Indeed, the EFA has widened its research to include other as yet unspecified sites, either suggested by the public, new sites that have become available or through looking again at other credible options."
Mr Wilson said that the EFA had been due to appoint architects for the site imminently, but this had been pushed back by eight weeks so they could carry out "thorough assessments" of other choices.
Land Registry documents obtained by Schools Week show that £1.16 million was spent purchasing the High Ridge property on June 4. According to property website Zoopla, the site was previously sold for £875,200 in August 2012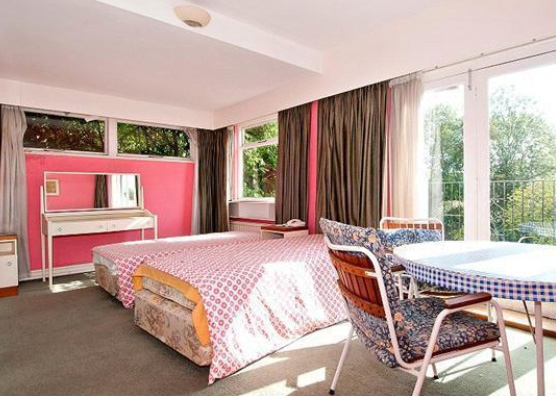 The 2012 Zoopla listing also described the site as a "historic residence" with sprawling lawns, "wonderful views" from a large balcony and "three ornate ponds".
"High Ridge is a detached property which sits centrally within grounds of approximately one acre. The property is a piece of war time history having originally been built as an air raid shelter which now forms the lower half of the house being built into the south facing slope of the grounds," the listing said.
The Heights primary school has opened this week on a temporary site at a former nursery, and is expected to move to a permanent base from September 2016.
A DfE spokesperson told Schools Week, "We recently purchased land in Caversham, Berkshire, for The Heights free school. Before buying the site, we assessed all the options to ensure it would meet the needs of the school, while offering value for money for the taxpayer.
"Following feedback from the local community we have agreed to look at the other alternatives before deciding how we will proceed."