The Department for Education is developing a "fundamental British values curriculum" aimed at helping teachers train pupils to resist extremism, a minister has said.
In a letter to education professionals, seen by Schools Week, the new academies minister Lord Agnew has set out plans to develop new "resources and guidance" for teachers.
This new "curriculum" will assist school staff in promoting fundamental British values and "building pupils' resilience to extremist ideologies", Agnew says.
We would welcome any high-quality resources that can be adapted to a school's context
This will be done via existing subjects. For example, the chronological teaching of British history can help "foster integration" and history lessons can teach pupils about the evolution of parliamentary democracy and religious tolerance, Agnew says.
Other subjects affected include RE, PSHE and citizenship.
The move follows calls from a senior government official, Dame Louise Casey, for the promotion of British laws, history and values within the core school curriculum.
Casey's review of community cohesion and extremism, published last year, found that segregation and social exclusion were at "worrying levels" in some parts of Britain. She said more weight should be attached to a British values focus and syllabus in teaching skills and assessing school performance.
In his letter, Agnew invites teachers and other education professionals to join an expert advisory group. The unpaid members of this group will be consulted on the "specification of resources", and will meet for the first time in early November.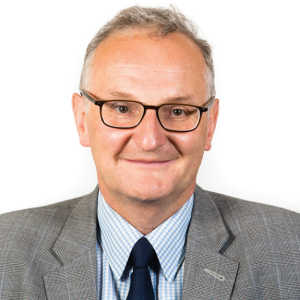 Once developed, the resources will be published on the Educate Against Hate website.
According to Agnew, the DfE has received feedback that some teachers lack the confidence and knowledge needed to promote fundamental British values through the mainstream curriculum.
Ofsted inspectors have also found evidence of inconsistent and ineffective approaches to promoting fundamental British values, Agnew says.
The proposals have been cautiously welcomed by the Association of School and College Leaders.
Anna Cole, the union's parliamentary specialist and an expert on the government's British values agenda, said the resources would be useful as long as they were adaptable to an individual school's context and non-statutory.
"We haven't seen these resources but we welcome any high quality resources that are non-statutory and that can be adapted to context to help schools deliver in this important area.
She said the resources even had the potential to save teachers "time, workload and stress", and give them confidence to "discuss these very important and difficult issues with children and young people in order to safeguard them and prepare them to thrive in a diverse global society".
Save