The Department for Education has for the first time published consolidated annual report and accounts for the academies sector.
The report relates to the 2015-16 year, and gives an overview of the finances of England's academies.
Here are some of the key findings…
1. 102 academy bosses are paid £150,000+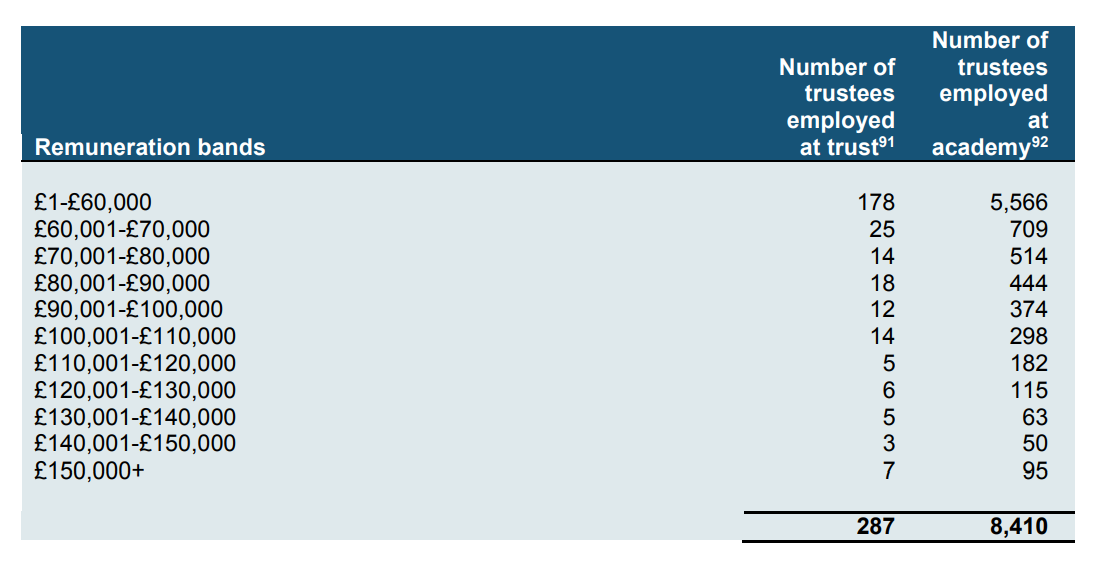 According to the annual accounts, 102 "trustees" – which can include chief executives and principals – were paid more than £150,000 a year in 2015-16. This includes bonuses but excludes pension costs.
This includes seven people at trust level and 95 people in academies themselves.
This represents a slight decrease on the previous year, when 111 trustees were paid in excess of £150,000.
2. Almost £59m paid out in exit packages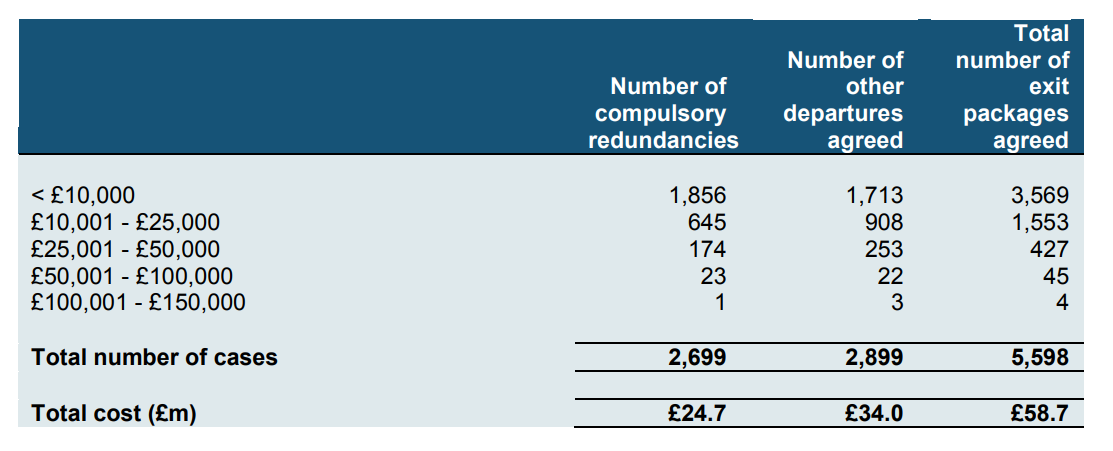 Academies and trusts paid out £58.7 million in exit packages in 2015-16. This is up from £51.6 million in 2014-15.
Of the 5,598 staff departures agreed, 2,699 (48 per cent) were compulsory redundancies and 2,899 were "other" departures.
In the previous year, 4,689 departures were agreed, of which 1,964 (42 per cent) were compulsory redundancies.
3. Related-party transactions hit £120m

Academy trusts paid out more than £120 million to "related parties" – companies or individuals with links to the trust – in 2015-16.
This includes 70 payments of more than £250,000 and 25 payments of between £200,001 and £250,000.
Trusts also received £73 million in payments from related parties.
4. Donations and fundraising make up 4% of academy funding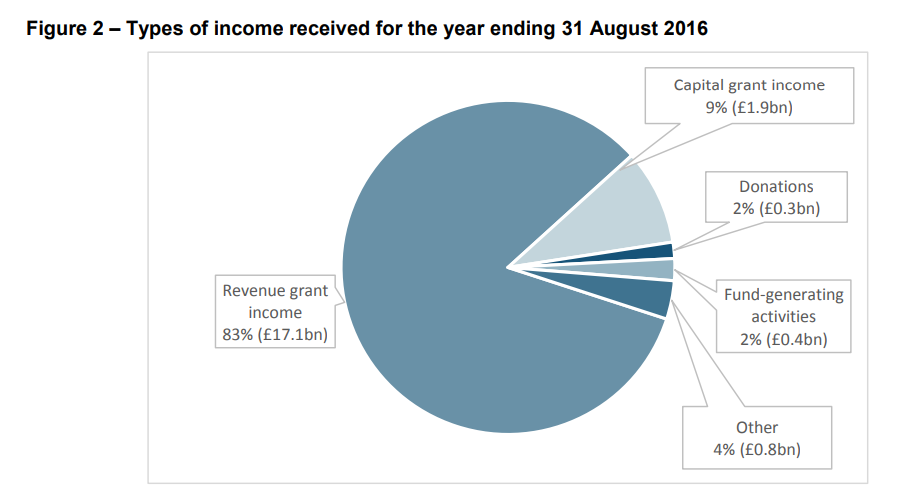 Although income from the DfE and its various component bodies made up 88 per cent of the £18 billion income received by the academies sector, around 4 per cent came from donations (£300 million) and "fund-generating activities" (£400 million).
The rest of the funding came from capital grant income of £1.9 billion, and "other" sources, which provided £800 million.
5. Academies are holding more cash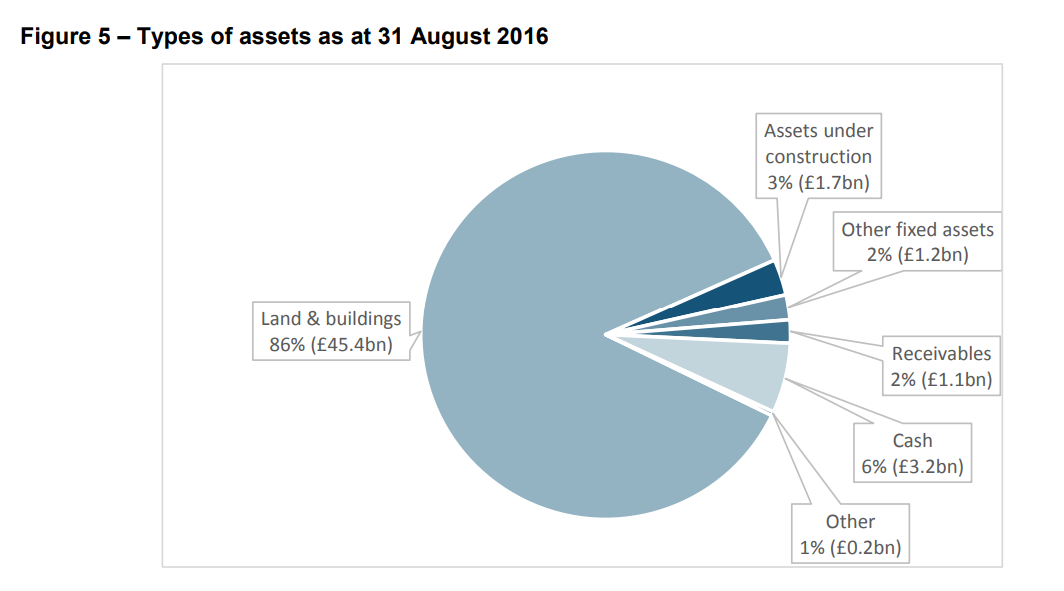 The sector held assets valued at £52.7 billion as of last August. Of these, land and buildings made up 86 per cent, while cash holdings formed 6 per cent.
Cash holdings in the academies sector totalled £3.2 billion in August last year, up £86 million on the previous year.
However, the government says this is still only equivalent to an average cash balance of £560,000 per individual school.
The level of cash balances is also likely to be higher in August than at other times of year "due to the high proportion of capital improvement works conducted over the summer months", the DfE says.
6. Pension liabilities almost double
The academies sector reported pension liabilities of £7.4 billion at the end of 2015-16, up from £3.8 billion in the previous year.
According to the DfE, the primary driver of the increase was "actuarial losses" of £3 billion, based on "changes in both demographic assumptions and the discount rate".