A multi-talented schoolgirl is celebrating sporting success after excelling in javelin throwing this year.
Year 11 student Alice Ridley, of Barnard Castle School, County Durham was picked as one of the nation's elite athletes to compete in the Sainsburys 2014 School Games this year.
Taking place over four days last month, the games included former competitors such as Olympian Katrina Johnson-Thompson who hosted a master-class for the athletes to mark the opening of the games.
Alice said: "The Sainsbury's Games was an amazing experience. It was great to be part of the North of England team. It gave me a flavour of how it must be to be a top athlete and it has really spurred me on.
"I would be thrilled to have the chance to go again."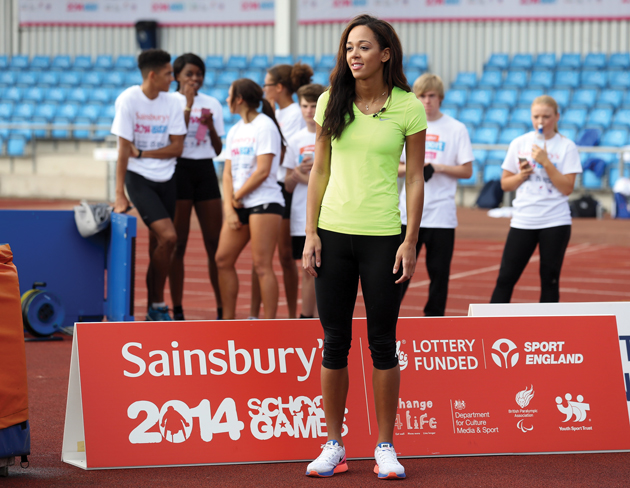 The student, who also plays hockey and netball, discovered her javelin talent in Year 8 and has won the competition in every school sports day since.
Earlier this year, Alice represented Durham schools at the North of England County Schools Event where she came first with a personal best throw of 30.22m.
She also became North East javelin champion, winning not only her age group, but also threw the age group above.
Alice joined young athletes from all over the UK competing in the Sainsbury's Games, held in Manchester between September 4 and 7.
She competed among junior Olympians and Commonwealth games competitors, an illustration of how big of an achievement this was.
The games included Great Britain Youth Olympian Ben Dijkstra from Loughborough Grammar School, Leicestershire, who competed in athletics and won gold in the 3,000m, completing it in 8 minutes and 30.63 seconds, fractionally outside the School Games' record.
Dijkstra competed in the Youth Olympics in Nanjing, China in August and won Great Britain's first gold.
He said: "I've just come back from the Youth Olympics in China and that was an amazing experience, but this is similar with the multi-sport events.
"I've got lots on next summer, including hopefully the World Triathlon Championships, European Triathlon Championships and maybe the World Junior Championship for athletics too."
Other young sporting stars at the games included 15-year-old South East cycling star Fred Wright from London who bagged two golds in the 10km scratch and points race and future Paralympian Dimitri Coutya from St Benedict's School who won gold in the foil wheelchair fencing.
Dimitri said: "It was really fun – I hugely enjoyed it. The first match, the foil, is my main weapon and I thought, I'm going to go out there, put on a good show and win that gold medal."
John Steele, chief executive of the Youth Sport Trust, said: "The Sainsbury's School Games has a fantastic track record of developing sporting stars of the future. Earlier this summer we saw more than 150 former competitors of the Games compete at the Commonwealth Games in Glasgow, demonstrating what a successful launch pad this event has become."
Main Pic: Javelin champion Alice Ridley