A secondary school pupil in Peterborough has won first prize in a poetry competition focusing on German history.
Competing in the Dinggedicht poetry competition run by The German Academic Exchange Service (DAAD), 15-year-old Alanna Gilmartin from Oundle School was awarded first prize in the English secondary school section for her poem "Never Alone".
The competition coincided with an exhibition run at The British Museum, "Germany – Memories of a Nation" that looked at iconic objects reflecting German history from the Renaissance to reunification.
Competitors were asked to bring the story of an object in the exhibition to life in a poetic form known as Dinggedicht, – a poem based on an object.
Alanna's winning poem was based on Caspar David Friedrich's painting, Der Mittag (1921-22).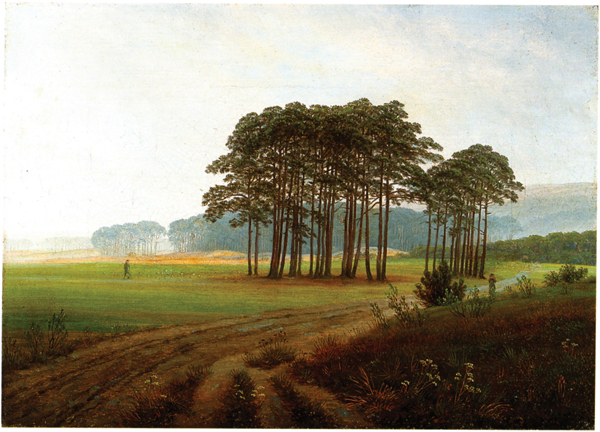 In December, Alanna was invited to read her poem at the competition's prizegiving ceremony at the museum.
Alanna said: "I chose Der Mittag because it was beautifully painted and very interesting. Although there is no obvious focus, I felt that the trees stood taller than everything around and looked powerful and dominating.
"When I went to the British Museum for the awards ceremony I was given a very warm welcome and had the chance to meet the members of the jury.
"I was truly honoured to take part in the event, and overjoyed that it was held at such an amazing place. It was an unforgettable occasion."
Fifty other Oundle pupils also entered the competition.
Head of German Emily Wagstaffe said: "Having learnt about the competition I was keen to encourage all pupils studying German here to participate.
"I was overwhelmed with the enthusiasm they showed. They all set about writing their poems in various ways, in German and in English, and were inspired by lots of the different items from the exhibition.
"Alanna clearly spent time researching Friedrich's painting and produced a wonderful reflection of his work in her Dinggedicht.
"I am thrilled with her success and congratulate her and all entrants for their hard work and efforts."
Main pic: Alanna Gilmartin points to her award winning poem 'Never Alone' on display in Oundle school.