Physical education recorded the largest rise in top GCSE grades, while grades 7 or above issued in maths and chemistry only slowly inched up.
This year the proportion of 16-year-old pupils in England earning a grade 7 or above at GCSE jumped to 30 per cent – compared with 27.5 per cent last year.
But much like the record-breaking A-level results released earlier this week, there are big differences across subjects.
PE saw the biggest leap in the proportion of pupils receiving grade 7 and above – rising 7.1 percentage points to 40.5.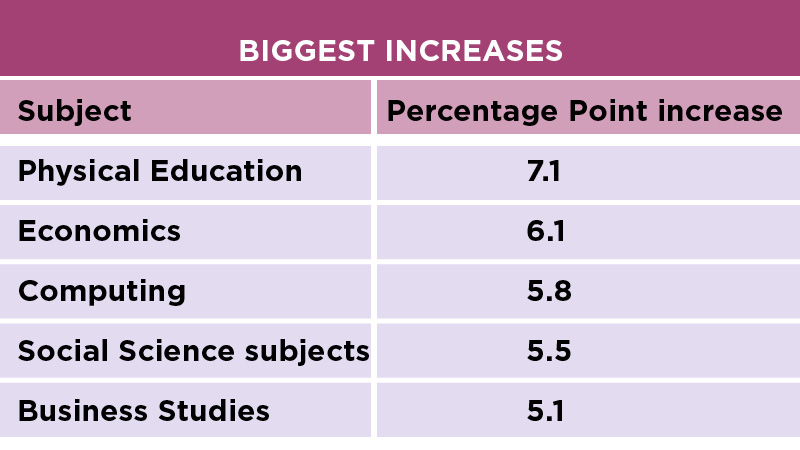 Economics followed with a 6.1 percentage point rise, as 53.3 per cent of pupils took home top grades in the subject.
This was closely followed by computing, which welcomed a 5.8 percentage point increase.
In contrast, 'other sciences' – which includes all science subjects except biology, chemistry and physics – saw a percentage point increase of just 0.1. Pupils receiving grades 7 or above increased from 59.8 to 59.9.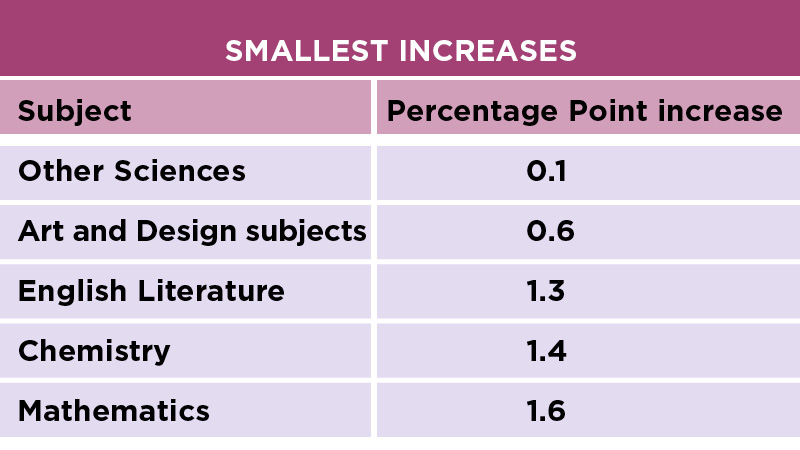 Classical subjects had the highest proportion of top grades overall – as 77.6 per cent of pupils earned a grade 7 and above.
Meanwhile Double Science saw just 12.2 per cent of its cohort reach the top grades.
Rise in 'standard pass' grade
The biggest increases were seen in the higher grades this year, a contrast to 2020 when the 'standard pass' of grade 4 and above saw the sharpest rise.
According to analysis from the Education Policy Institute (EPI) the proportion of entries awarded a grade 4 or above increased from 67 to 76 per cent between 2019 and 2020.
By comparison those achieving grade 7 or above increased by five percentage points.
However, increases have been far more modest this year as 77 per cent of entries were awarded grade 4 or above – an increase of just one percentage point.
Full GCSE grade breakdown tables by subject
Schools Week has pulled together tables for individual subjects breaking down grades for 2021 versus previous years: