Education heavyweights have today publicly backed Amanda Spielman to be the next Ofsted chief inspector after a cross-party group of MPs rejected her appointment.
Among those who have publicly announced their support for Spielman this morning are Sir David Carter, the schools commissioner, and Sean Harford, Ofsted's national director of education.
Schools Week also learned Nicky Morgan's aides had launched a campaign last night to rally supporters of Spielman, urging key stakeholders to sign a letter.
The letter, sent to "key stakeholders" and seen by Schools Week, asked signatories to pledge "full support" for Spielman, and describes her as a "strong and talented leader who, through her leadership at Ark and Ofqual, has shown her commitment to driving improvement for children".
It goes on to say that she will "provide the clear leadership needed for the next phase of reform across the whole of Ofsted's remit".
Schools Week understands the letter was due to be published this morning – however it has not been published so far.
Union leaders had already complained that Spielman was too close to government, and details of the letter have prompted further criticism.
Morgan has yet to officially announce her position after the cross-party recommendation, although she signalled her belief yesterday that Spielman is still "the best person" for the job.
Although there is precedent for a secretary of state ignoring the advice of a select committee and appointing rejected candidates, it is not likely to be a quick process.
Schools Week understands that if Morgan wants to overturn the decision, she will need legal advice and permission from the privy council to go ahead with the appointment.
If the government decides not to go ahead with Spielman's appointment, there is precedent for the installation of a temporary chief inspector until a new permanent candidate can be found.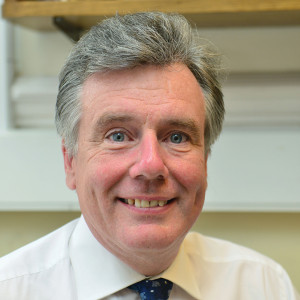 This happened in 2011, when the justice select committee's refusal to endorse Diana Fulbrook as HM chief inspector of probation led to Liz Calderbank's appointment on a temporary basis.
Speaking to Radio 4's Today Programme this morning, education committee chair Neil Carmichael, repeated the claim he made in his report that Spielman did not have a "clear vision" about the future of Ofsted.
Carmichael also expressed concerns about her lack of expertise in children's services, despite the fact the job specification signed off by his own committee demanded that candidates have experience at the "highest level" in either education or children's services, but not both.
Also worth noting that the person spec for HMCI – agreed by committee – says experience in edu OR ch serv, not both pic.twitter.com/nHhv83nKSy

— Jonathan Simons (@jonathansimons) July 7, 2016
His comments, both in the report and in subsequent interviews, have led to allegations that Carmichael would prefer to see a more outspoken candidate, like Wilshaw himself.
Speaking to Today, he said "some kind of crusading view from the chief inspector" was needed, and added that although it was important for the chief inspector to be measured, it was also important to "signal to the world that basically we do need to drive up the standards", adding that it was "more important now that we are leaving the European Union".