The government's latest announcement of approved free schools continues the trend away from parent-led schemes, with multi-academy trusts the big winners.
Of the 22 applications approved last week, 15 are from existing multi-academy trusts, three from trusts already running a school, two from further education colleges, and from a religious group backed by a large chain. Just one is from a group of parents.
This marks a shift from the policy's original intentions, which former education secretary Michael Gove described in a 2011 speech as being largely about parents, and noting at the time that "half of applications … came from teacher, parent or community groups."
Many of the newly unveiled proposals extend existing schools, attempting to replicate success in neighbouring areas or are a school that will focus on vocational qualifications within a pre-existing hub. Of the 18 free schools approved last September, none were specifically parent-led, with 14 led by academy trusts, two from groups of teachers and two from religious organisations.
This follows a sharp decline in the proportion of applications from teachers – from 26 per cent in 2011 to 11 per cent in 2013 – and a simultaneous increase in the proportion from existing sponsors – from 7 per cent to 24 per cent in the same period.
Roundhay Park Primary School, Leeds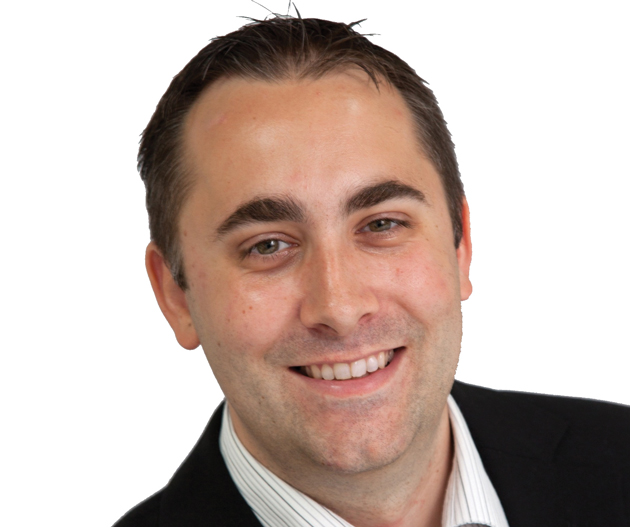 The only school being developed by parents, the Roundhay project will be a two-form entry primary school aimed at addressing a shortage of school places in their part of the community.
The Fair Access Trust is made up of a core of four parents, with eight people ready to become governors and between 30 and 40 parents having actively supported the bid.
Spokesperson and parent Mark Rowlinson said government approval meant the trust could now look at a location for the school. "That's what is exciting about reaching this stage, we can now talk about these ideas and bring them to life," he told Schools Week.
But he was not surprised that his bid was the only one in this wave to be parent-led.
He said: "I think it's fair to say that most MATs [multi-academy trusts] are looking at expanding and looking for these opportunities, so it's not surprising existing trusts are creating the most schools.
"The process of what we need to do to get there as a parent group is pretty difficult. There are a lot of boxes you have to tick. But I think it's rightly a hard process."
Sutton New School 2, Sutton
Fifty-six places for 11 to 19-year-olds with autism spectrum disorder will be provided at a new school planned by the Greenshaw Learning Trust.
Dixons Trinity, Leeds
An all-through school with 1,140 pupils, which is being set up by Dixons Academy Trust. Based on the model used at Dixons Trinity Academy in nearby Bradford, the first secondary free school to be judged outstanding by Ofsted.
Beauchamp Post 16 STEM Free School, Leicestershire
The new Beauchamp Post 16 Free School in Oadby will be set up by Lionheart Academies Trust. The 500-place school will focus on maths, science and computer science, while forging links with local employers and universities.
University of Brighton Secondary School, Brighton and Hove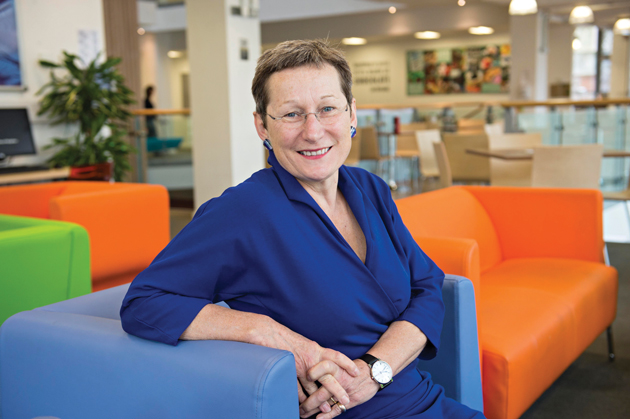 Up to 900 places will be provided at this new school for 11 to 16-year-olds. The University of Brighton Academies Trust, which already runs Pound Hill Infant Academy, is behind the bid.
The application was developed in conjunction with Brighton and Hove City Council, and is supported by other schools and teachers in the city. The trust's chief executive, Paul Griffiths has thanked the families of "over 350 children who indicated their support for a new secondary school in the city".
The university's vice-chancellor, Professor Debra Humphris said the university and its school of education would create the new school's governance and curriculum, and will "lend its skills to ensure the school provides the best possible educational and learning environment for our young people".
Wren Academy, Enfield
Wren Academy will provide 1,600 places for 11 to 18-year-olds. It will be a new Christian-ethos school and will offer the same education as the existing Wren Academy in Barnet, judged by Ofsted to be outstanding.
The SGS Free School, South Gloucestershire
Up to 80 places for 4 to 19-year-olds with autistic spectrum disorders will be provided at this new school in Filton, sponsored by South Gloucestershire and Stroud College, forming part of the wider local Concorde Partnership of five secondary schools.
Gosforth Great Park Academy, Newcastle upon Tyne
This new school will provide up to 1,200 places for 9 to 16-year-olds in the Great Park area of Gosforth, Newcastle. The Gosforth Federated Academies Ltd hopes to build on "successes within their two existing academies" and will focus the school's curriculum on English, maths, science, PE and PSHCE.
Haberdashers' Aske's Borough Academy, Southwark
The Haberdashers' Aske's Federation, which already runs two "outstanding" schools, will open the Haberdashers' Aske's Borough Academy to provide up to 1,150 places for 11 to 18-year-olds in Southwark. The trust has pledged to teach a rich and varied academic curriculum but with a strong focus on English, maths and science.
The new secondary school will open on the site of the old fire station on Southwark Bridge Road in Borough. Once open, the school will admit 180 children a year, growing year on year and ultimately opening a sixth form with 250 places to complete the 1,150-place school.
The federation's chief executive, Adrian Percival, said: "We embarked on this project in response to a campaign by local parents and we look forward to continuing to work with them and the local council to develop a first rate school for the community."
The process of what parent groups need to do is pretty difficult. There are a lot of
boxes to tick
Hope Community School, Kent
New Generation Schools Trust has won approval to open Hope Community School in Northfleet to provide 420 places for 4 to 11-year-olds. The Christian-ethos school will offer a "diverse curriculum", including Mandarin.
Lime Wood Free School, Bexley
The Woodland Academy Trust claims planned housing developments in the London Borough of Bexley will create the need for its new free school, which will provide 630 places for 5 to 11-year-olds and provide a "stimulating and engaging learning environment".
Chiltern Academy, Luton
Luton's new school will create up to 1,200 places for 11 to 16-year-olds in the area. It is being established by the Chiltern Learning Trust, which already runs two secondary schools. The Chiltern Academy will offer an "ambitious curriculum underpinned by sport, business and engineering specialisms".
Green Spring New School, east London
The Green Spring Education Trust, which already runs the over-subscribed Bethnal Green Academy, will provide 1,100 spaces for 11 to 19-year-olds at its new school. Situated somewhere in east or north east London, the school will offer an education "focusing on academic excellence, artistic expression, cultural enrichment and social responsibility", according to the trust.
It will also provide a Saturday arts and cultural programme and "global citizenship programme", alongside Latin, philosophy and ethics.
Chief executive Mark Keary said the trust was determined to bring the best of what it does and "the same urgency and drive" from its existing school.
Shireland High Tech Primary, Birmingham
Based in Smethwick, Shireland will create 446 places for 3 to 11-year-olds, who will learn through the "use of technology".
The Collegiate Academy Trust behind the school bid already runs Shireland Collegiate Academy in Smethwick.
Eden Girls' School and Eden Boys' School, Manchester
The Tauheedul Education Trust will open two Muslim faith schools, each catering for 800 11 to 18-year-olds. Both schools will focus on leadership and the boys' school will have specialist STEM facilities.
Harris Aspire Sixth Form, Croydon
The prominent Harris Federation will open its latest venture for 230 16 to 19-year-olds on the same site as Harris Aspire Academy, offering vocational courses and GCSE retakes and aiming to help pupils build on core skills in maths, English and science.
Livingstone Academy East London and Livingstone Academy Bournemouth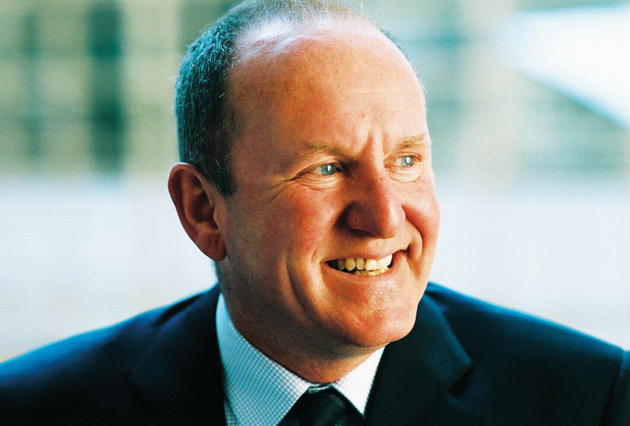 To be set up in Aldgate and Bournemouth by Games Workshop co-founder and Tomb Raider designer Ian Livingstone, working with Aspirations Academies Trust. The London school will offer 1,570 places for 4 to 19-year-olds, while the Bournemouth site will create 1,510. They will focus on science, technology, engineering, arts and mathematics subjects, with computer science at the core.
Mr Livingstone said: "The arts and sciences should no longer be a question of either or – and to further this I'm delighted to be opening two free schools to embed digital creativity in future generations of our society.
"It is the combination of computer programming skills and creativity by which today's world-changing companies are built. I encourage other digital entrepreneurs to seize the opportunity offered by the free schools programme in helping to give children an authentic education for the jobs and opportunities of the digital world."
Cheadle Hulme High 2, Stockport
The Laurus Trust's existing school Cheadle Hulme High School has been judged as outstanding by Ofsted, and the trust is aiming to "replicate this outstanding practice" at its new school. No details of age range or capacity have been provided.
Callywith College, Cornwall
Located in Bodmin, Callywith College is expected to provide places for up to 1,280 16 to 19-year-olds. Backed by Truro and Penwith College, Callywith will offer A-levels alongside vocational qualifications.
Hujjat Primary School, Harrow
An Islamic faith school operated by the Hujjat School Trust and supported by a number of local schools and the Floreat Education Academies Trust, this school will provide 420 places for 4 to 11-year-olds.