New rules governing the opening of free schools could pave the way for more studio schools, it has been claimed, despite question marks over their viability after scores of failed projects had to close.
The new guidelines for would-be sponsors of free schools have already prompted fears that it could spark a "free-for-all" as the government moves the focus of the programme away from addressing a shortage of school places.
Free school proposers will be able to demonstrate demand by proving there is a need for a "greater choice and diversity" in the schools in an area or a need for innovation, with emphasis placed on "different approaches to education that will benefit all or particular groups of pupils".
Both of these criteria are expected to boost the case for new 14 to 19 studio schools, at a time when the jury is still considered to be out on the model.
As of last month, at least 14 of the institutions had closed, with many having experienced recruitment problems after opening in areas without a need for a significant number of school places.
"Studio schools struggle once the other schools realise what's happening and become more aggressive in trying to hang on to their pupils"
John Howson, an education statistician, told Schools Week that studio schools presented a particular problem because there was no "natural" inclination for pupils to move at the age of 14, and such a change was not being promoted by the government.
"[Studio schools] struggle once the other schools realise what's happening and become more aggressive in trying to hang on to their pupils," he said, adding that new studio schools in areas without a need for additional places either had a negative impact on surrounding schools or closed because they were unsuccessful."
The relaxation of the rules comes as the government prepares to meet former prime minister David Cameron's pledge to deliver 500 new free schools by 2020.
Howson added: "The government is being run by free marketers who don't seem to understand markets. The biggest risk is that they will plonk a school down in an area where it will increase the number of available places beyond what is necessary in a funding model which funds per-pupil."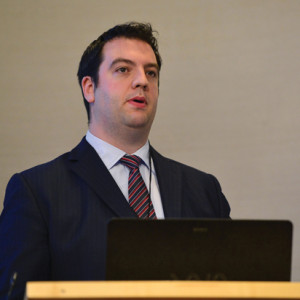 The government has previously come under-fire over studio schools, which offer a vocational education to pupils from the age of 14, after it emerged that millions of pounds were spent on institutions which subsequently closed just a few years later.
An investigation by Schools Week into spending on construction and land acquisition costs showed that than £2.2 million was spent on the two Midland Studio Colleges in Hinckley and Nuneaton, which announced in December they would close this year.
Almost £5.5 million was also shelled out to set up Da Vinci Studio School of Science and Engineering in Stevenage and the Da Vinci Studio School of Creative Enterprise in Letchworth, which will both close in the summer.
Similar concerns have been raised about the viability of University Technical Colleges, which also admit pupils at 14, but they are not subject to the same application rules as studio schools and other free schools.
The government has said it expects all future studio schools to be established as part of a mutli-academy trust which also has "high-performing secondary schools", unless the sponsor can prove it can get the "benefits" of being in a MAT in "alternative ways".
The free school changes have been welcomed by some in the sector though. Jonathan Simons, the head of education at the think tank Policy Exchange, said widening the criteria for new schools was a "positive move", adding: "There must be a role for free schools in positively disrupting the system and providing challenge and stimulus, and new models of provision."
But he urged the government to "continue to insist on high-quality provision, of whatever type, and wherever it is set up".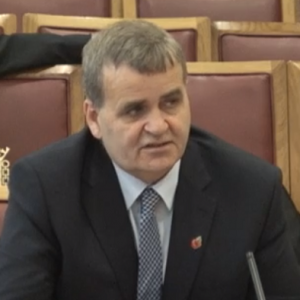 The Studio Schools Trust has not yet responded to a request for comment. But David Nicoll, director of the Studio Schools Trust, has previously placed some of the blame for the institutions' limited success at the door of headteachers, claiming they were "hysterically" regarding students as "mobile revenue units".
Last October, Nicoll told a House of Lords committee that recruitment at 14 was "undoubtedly a huge challenge" because parents were "passive about their child's education".
He said his organisation had been "surprised" and "horrified" by the behaviour of other schools in some areas where studio schools had opened, claiming existing institutions often behaved "in a way that you'd charitably describe as hysterical".
"We jokingly refer to this attitude as headteachers regarding students as mobile revenue units," he added.
A spokesperson for the Department for Education said studio schools had to meet "strict conditions" before opening, and claimed that no application was approved "unless a clear need for the school is demonstrated".
"Our guidance makes it clear that we expect any future studio schools to be established as part of a multi-academy trust alongside other high-performing secondary schools," she said.