The criteria for opening new school sixth forms is under review due to a risk of "over-supply", it has been announced.
As part of a series of nationwide post-16 education area reviews announced earlier this year, the government will review the circumstances in which new school sixth forms can be opened.
It comes after the Department for Business, Innovation and Skills (BIS) and Department for Education (DfE) came under fire for focusing the reviews on general further education (FE) and sixth form colleges, with FE sector leaders claiming school sixth forms should be compelled to be involved too.
Guidance on the first round of reviews in Birmingham, Solihull, Manchester and Sheffield identifies 22 FE colleges and 16 sixth form colleges which will be compelled to take part, but no school sixth forms or University Technical Colleges.
A DfE and BIS spokesperson said the departments wanted to encourage school sixth forms to "collaborate to a greater extent to help drive efficiencies".
He added: "Similar provision in sixth forms is often duplicated in relatively small geographical areas when it could be delivered in a more joined up way. This may be particularly the case where sixth forms are very small, as some evidence raises concerns about the costs, breadth of offer and outcomes for these providers.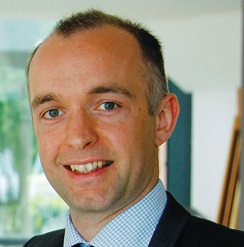 "Separately, we are reviewing the criteria for the opening of new school sixth forms because of the risk of oversupply in various local areas."
James Kewin, deputy chief executive of the Sixth Form Colleges Association, is one of those to have criticised the process, calling it "fundamentally flawed" for its focus on FE colleges and sixth form colleges and criticised a lack of "coherent or joined up policy making".
Association of Colleges chief executive Martin Doel agreed that all post-16 provision should be considered, adding that it would be "unreasonable and illogical for the government to allow more new sixth forms and other post-16 education to be created during the course of the reviews".
The government spokesperson added that the reviews "will normally involve all the general FE colleges and SFCs in the area", while other providers "may opt in if the local steering group agrees".
"In particular we would expect that any providers delivering significant levels of post-16 education and training in the area will want to opt in," he said.