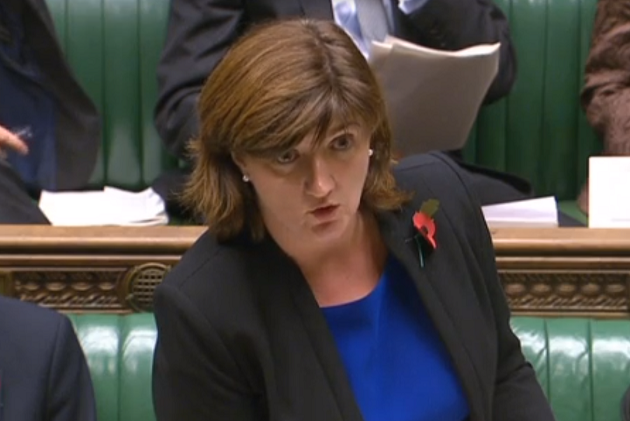 Nicky Morgan and her ministerial team just faced questions in the House of Commons. Here's what we learned from their responses…
1. There is no teacher shortage
In response to a question from Labour's Stephen Timms about government figures regularly used by the party to raise concerns about teacher numbers, schools minister Nick Gibb said there were "more teachers than ever before" in England's classrooms.
He said he was afraid that Mr Timms had "got his facts wrong".
2. Labour is being "negative" about tax credits, recruitment, childcare, etc…
Several questions from opposition backbenchers and shadow education secretary Lucy Powell were today met with accusations of negativity from Ms Morgan.
The first such accusation came after Ms Powell questioned government claims its extension of free childcare for working parents was one was it was offsetting the potentially negative impact of tax credit changes, while another question about the impact of the changes on disabled children was met with a similar response.
This seems to be part of an interesting narrative from Ms Morgan, who recently described being "disappointed" in the opposition.
3. "Fairer funding" is definitely on the agenda
Fairer funding is big at the moment. It's been squeezed back up the agenda after 111 MPs signed a letter to David Cameron calling for it, and two of the submitted questions today, as well as several topical questions and follow-ups were on this very issue.
The government's default position on this is to point out its manifesto commitment to protect per-pupil funding as pupil numbers increase. What that doesn't address is whether funding will be affected by other variables.
What's clear is that the government is very keen on telling people it will do something about it. What's not clear is what exactly that will be, or when it will happen.
4. The government believes having school sixth forms involved directly in post-16 area reviews would take too much time
The fact current regional reviews of post-16 education do not include schools with sixth forms as stakeholders has been somewhat controversial.
Not much insight into the decision to restrict the reviews to other post-16 institutions like general further education and sixth form colleges has been available, until now.
Although skills minister Nick Boles told Parliament that regional schools commissioners would "always" be part of the area reviews, he responded to a question from Alex Cunningham with something far more revealing.
He said: "I don't think that he would believe that it was practical to include every single school with a sixth form in this review and actually achieve a result.
"We are determined to achieve a result in a short space of time so we have strong specialist institutions."