The gender divide in A-level physics will take another 100 years to close unless urgent action is taken, leading academics will claim this week.
Gender differences in secondary schools will be the focus of an event run by Cambridge Assessment at the Royal College of Physicians, in London, on Thursday.
Statistics from the exam group's archives – to be presented at the conference – show that in 1931 two per cent of the board's physics candidates were girls.
While the number of girls taking OCR's A-level physics had risen to 21 per cent in 2013 – academics have raised conerns that if the gap continues to close at the same pace it would take until 2138 before there is a 50:50 split.
It follows a report from the Institute of Physics (IoP) last week that urged schools to appoint "gender champions" in senior leadership teams to tackle gender stereotyping.
Jessica Rowson, Girls in Physics project manager at the IoP, said schools need to use progression data to establish the extent of gender imbalance across subjects in their schools.
She told Schools Week: "Additionally, physics is often presented to students as more difficult than most other subjects.

"This, along with the false idea that the mathematical component of physics requires some kind of innate ability rather than a bit of effort, are attitudes that disproportionately affect female students.  We will continue to see an imbalance in physics until they're addressed."
She added diversity training for staff and rules around the use of gendered language would help address the issue.
Figures published by Ofsted earlier this year showed that for every three girls taking AS-level physics there were ten boys.
Girls made up just 8.951 of the 39,307 pupils. Fifty-seven per cent of girls continued taking the subject at A-level, compared with 71 per cent of boys.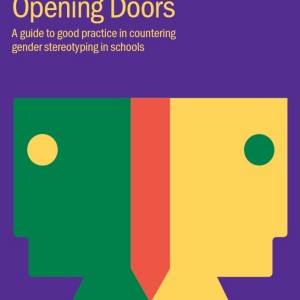 Tim Oates CBE, who chaired the government's National Curriculum review, is due to speak at the Cambridge Assessment conference.
He said: "Girls tend to work conscientiously in school and their attainment exceeds boys in almost all areas – but why should they bother?
"They get directed into subjects which are stereotyped, signals from the labour market deter them from a wide range of high status occupations, and once there the benefit of all that hard work evaporates.
"It's not just a question of social justice, it's a gross waste of talent that adversely affects our economy."
A Department for Education spokesperson said A-level entries for women in science and maths are up by 12,000 since 2010.
They highlighted government initiatives including the Your Life campaign which aims to break down some of the myths about maths and physics being for boys and upping bursaries available for trainee teachers.
The spokesperson added: "Maths and science are vital in everyday life, whether you are running your own business or trying to pick the best mortgage.
"That's why we are encouraging more young people – especially girls – to study STEM subjects, giving them the opportunity to develop the knowledge and practical skills which will help them succeed."