Financial difficulties that have forced an academy chain founded by one of the government's education advisers to consider a merger have prompted warnings about the viability of primary schools trusts.
The Floreat Education Academies Trust, founded by former David Cameron aide Lord O'Shaughnessy, is proposing to join another trust after financial problems in its second year.
Two primary free schools opened last year and another this September. However, another three schools have had to delay opening by at least a year, leaving the trust without expected per-pupil funding. They were due to open last month.
Now a leading primary school trust head has warned more mergers could follow – unless trusts can expand to run more than 25 primaries.
Hugh Greenway, chief executive of the Elliot Foundation academies trust, told Schools Week: "I would be surprised if there weren't more mergers in the future, just because of the simple maths."
The Elliot Foundation is the second largest all-primary trust in the country, running 22 schools. But Greenway said funding cuts meant it would have to have 10,000 pupils to guarantee "long-term sustainability".
The trust plans to reach this target by taking on up to five more primaries by Christmas next year.
I would be surprised if there weren't more mergers in the future, just because of the simple maths
"I'm not saying you can't run with fewer than 10,000 pupils, but the only way you can maintain it in the long term is with volunteers or fundraisers – or people you're not quite paying for all the work they are doing."
Martyn Rose, chairman of Floreat, said that operating a small trust was "challenging, especially when the schools involved are newly opened".
He said the trust's main focus was delivering an academic and character education. "For that reason, the board is looking at what is the best path for Floreat, whether that is continuing with our own development plan or merging with another trust."
One of those is said to be Avanti Schools, a Hindu-based faith ethos trust, which runs five schools.
Floreat was founded by O'Shaughnessy in 2014. The former director of policy at No 10 stood down as managing director of Floreat in January this year after becoming a Conservative peer, although he remains a senior adviser.
Sam Freedman, a former political adviser to Michael Gove during his time as education secretary, is also listed as a trust member.
Latest accounts for Floreat only cover the period before it opened any schools (2014-15), so do not give any indication of its financial footing.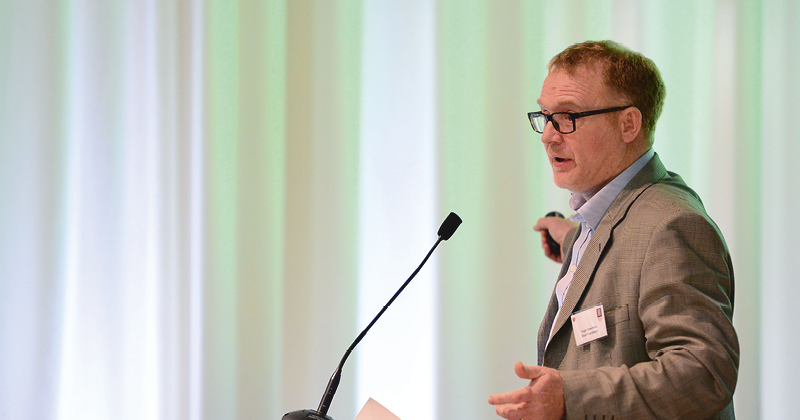 But Greenway (pictured right) said the move is indicative of a wider problem over the financial viability of small primaries – many of which are yet to convert into academies.
He said the only feasible route for those schools to convert would be to join large trusts that also ran secondary schools "unless the government finds a way to fund the system costs".
That does not always safeguard schools, though. Weston primary, in the Isle of Wight, converted to an academy in 2011. But the 56-pupil school was closed last year by sponsor Academies Enterprise Trust, one of the country's largest trusts.
Greenway, who said his foundation could no longer accept primaries with fewer than 400 pupils, added: "We're lucky our ethos is attractive for people who are good at what they do and getting people for less than they are worth because they believe in what we are trying to achieve. At a national level, we need a system that doesn't rely on this."