England's first "low-cost" private school has delayed its planned opening date in September because the Department for Education has still not signed off on it.
The Independent Grammar School: Durham, which aims to charge parents £52 a week to deliver a "traditional curriculum", now plans to open its doors to pupils in January 2018.
Chris Gray, the school's principal, emailed parents who had expressed an interest in the school on Thursday last week to confirm the delay.
He said the school's opening had been postponed "owing to the ongoing process of consideration by the DfE, who must approve all new schools before they can begin operating".
Its first day will now be Monday January 8, "assuming the school is approved to open".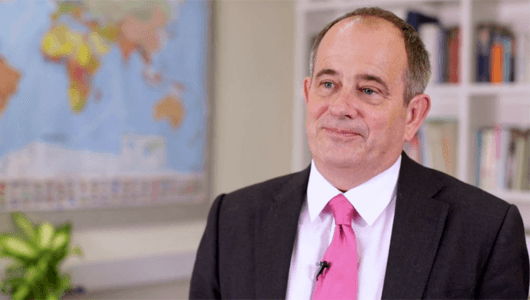 He also posted a message on the school's website a fortnight ago stating the school would not be opening in time for September.
In his email, Gray told parents the school would not want to be seen "poaching" children from other local schools halfway through the year.
"If you still wish your child to join us, bear in mind that children may change schools at any time during the school year," he added.
Almost 100 parents have registered expressions of interest so far, he told Schools Week, meaning the school is "likely" to have enough pupils to be viable.
The school made national headlines when it was first announced in February. It is the brainchild of James Tooley (pictured), a professor of education at Newcastle University who creates similar private schools across the globe.
We would certainly not wish to appear to be "poaching" children
Tooley has previously said he wants to see more private schools emerge, allowing the state to "move aside from education".
Gray is the founder and former principal of Grindon Hall Christian School, an independent school in Sunderland which converted to a free school in 2012, though he resigned when it was rated 'inadequate' by Ofsted in January 2015.
According to the new school's website, the curriculum will consist of maths and English in the morning, followed by "an afternoon of mainly topic work". Sport and music will be "included at appropriate times".
Pupils will get a place at the school on a first-come-first-served basis, and will only be admitted between Reception and year 4 in the first year.
A DfE spokesperson said the department had now received all required information to process the school's application.
"We are considering the application and the outcome will be announced in due course."
Save