The David Ross Education Trust (DRET) has admitted facing "financial challenges" as it consults on plans to cut up to 40 support staff jobs across its schools.
DRET, one of England's largest academy trusts, has launched a consultation in a bid to save £1 million across its 32 primary and secondary schools, but says it hopes to achieve most of its proposed job cuts through "natural movement of staff".
It comes as the trust's latest accounts show an apparent weakening in its financial position.
If they disappear, teaching staff will have to fill in the gaps
According to its 2016 accounts, the trust's net assets dropped from £4.4 million in 2015 to £846,000 in 2016.
At the same time, the amount in the trust's endowment fund has fallen from £2 million to £161,000 over the same period.
The fund is the means by which the trust is supported financially by its sponsor: the businessman and Tory donor David Ross and his charity the David Ross Foundation.
It also follows the resignations of several key personnel at the trust, including its chair, the former education secretary Lord Blunkett and DRET chief executive Wendy Marshall. Director of school improvement Leah Charlesworth and head of communications Ben Peck have also resigned.
Three unions which represent support staff, including teaching assistants and office staff, have admonished the trust for its plans to spend almost £800,000 on its central teams next year while cutting jobs and school budgets.
They also criticised increases in the amount schools are charged for back office services such as payroll and human resources from £2 million to £3.4 million, but DRET says this simply reflects the trust's growth.
David Harrison, director of operations at DRET, said the consultation would look at "how we can best use finances to support classroom learning".
"As the network has grown, and particularly given the financial challenges facing the education sector, it is right that we use the size and expertise of the trust to enable education staff to focus on student outcomes."
Harrison claimed any money saved would be "reinvested directly into the classroom", but accepted it "may mean a reduction in some support roles".
The "vast majority" of these staff reductions will be met through "not renewing fixed-term contracts, natural movement of staff and voluntary redundancy", Harrison claimed.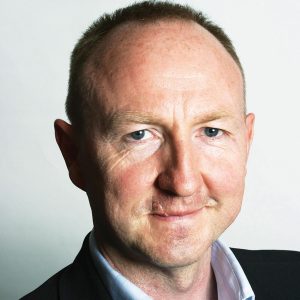 Rachelle Wilkins, the GMB's lead officer for the trust, said some academy trusts "fail to realise" the huge amount of work done by support staff, who she branded "the unsung heroes of our school system".
"Strip these roles away, and teaching assistants will be coming out of the classrooms to fill in the gaps left by the loss of these valuable staff. Whichever way you look at this – it's children who will suffer."
Jon Richards, UNISON's head of education, said the jobs under threat were "key to the smooth and safe running of these schools".
"If they disappear, teaching staff will have to fill in the gaps," he warned.
Save