Women working in the Department for Education (DfE) are paid on average 6 per cent less than their male colleagues, new figures released this morning show.
But more female civil servants are in senior roles compared to last year, and they get the same bonus pay as men when being rewarded for their efforts at work.
The DfE is the first government department to publish details of its gender pay gap, following mandatory requirements introduced in April for all private, public and voluntary employers to share details on the issue.
Schools with more than 250 workers are also expected to publish details of their gender pay gap by April 2018.
Female civil servants in the DfE are paid 5.9 per cent less, as a median average, and 5.3 per cent less, as a mean average, than men – compared to a UK national pay gap of 18.1 per cent.
The gap within the Department appears to be due to more women working in its "lowest pay quartile", at 61 per cent of that pay bracket being occupied by women. But now more than half (55 per cent) of its senior civil servants are women, compared to only 48 per cent in those senior positions in January last year.
Men and women also appear to be rewarded with bonus pay almost equally within the Department.
There is a mean "bonus pay gap" of 0.8 per cent between men and women, with women missing out slightly, and the median bonus pay gap is the same.
"This gap reflects the fact that men and women's performance is valued equally and fairly," said the DfE press release.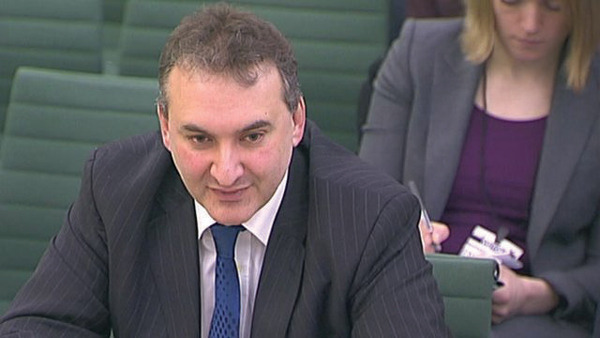 Justine Greening, education secretary, said she was "proud" the DfE had published its gender pay gap, adding the public sector had a key role to play in "leading the way" to tackling the problem.
It is not clear exactly how much the new figures have improved on last year's, when the department revealed its female civil servants were being paid £3,000 less than their male colleagues on average a year.
Last year, male civil servants earnt £22.30 an hour on average, compared to £20.54 for women.
This year, the press release gives the pay gap as a percentage, but not as a salary amount. Schools Week asked the DfE for these figures, but was told this year the gap would only be published as a percentage. Schools Week has asked to see last year's gap as a percentage.
At the time last year, permanent secretary Chris Wormald defended the Department's pay gap, saying that too few women were in senior civil servant positions.
More women are working in the Department's lowest pay quartile
"We are still, and this explains some of our remaining gender pay gap, not representative at the top of the entire organisation," he told the education select committee in March 2016.
Mandatory figures for reporting introduced in April include the median and mean gender pay gap, the proportion of men and women in each quartile of the pay structure, and pay gaps in any bonuses paid out during the year.
Schools with 250 workers or more have until April next year to publish their statistics on their websites.
Initiatives the DfE are introducing to tackle the gap include better shared parental leave, job sharing and part-time roles; a women's equality networks called Network 58 to hold talks on supporting women in the workplace; pay being monitored; and anonymising the recruitment process to reduce "unconscious bias".
An analysis of government figures in 2015 by the National Union of Teachers (NUT) found women teachers in state schools were paid £37,100 on average, compared to £39,900 for men – 7.5 per cent less.
The gap for teachers widened when just leadership positions were considered. Women headteachers earnt on average £8,300 less than their male counterparts, the union found.