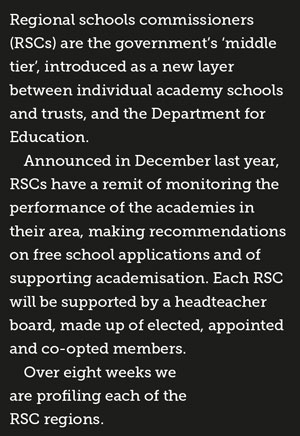 Teaching schools are being encouraged to tackle underperformance at academies in the east Midlands and Humber, says Jenny Bexon-Smith, the area's regional schools commissioner (RSC).
She says that her board is "in the process of trying to work with the teaching schools, in terms of . . . providing support to help move some of these [underperforming] academies forward".
Her advisers are visiting academies where there is greatest concern, but members of the headteacher board (HTB) are also taking a hands-on role.
"Where we have lesser concerns – but nevertheless they're on our radar – members of my headteacher board have been out to talk to those schools and discuss what they're doing and how they're trying to move their schools forward; what they're putting in place to do differently to improve on results next year."
The board is also running an event for potential academy sponsors to boost the number of good and outstanding schools considering the option. The aim is "very much to get over to schools that sponsoring another school isn't just about giving something to someone else.
"My argument would be: you gain a lot more than actually what you give. So it benefits everybody." Those benefits could include the professional development of staff and the sharing of best practice.
Ms Bexon-Smith also confirms that the RSCs regularly report to the Department for Education's (DfE) academies board, set up in 2013 to strengthen the department's oversight of academy sponsors. Its chair is Theodore Agnew, a DfE non-executive director, and chair of the Inspiration Trust chain of academies.
"In terms of the connection, clearly we've got our key performance indicators (KPIs), we've got our direction being set by the academies board, and our plans clearly fit in with those key objectives," she says. "Things come down from them, and obviously things are passed up from us as well in terms of how we're meeting those KPIs and what our challenges are, and also what our successes are."
Ms Bexon-Smith was executive principal of the Tudor Grange Academies Trust, which runs a number of academies in the west Midlands. She says her new role seems a "logical extension", that will allow her to have a wider impact.
"I've always been passionate about the academies movement, passionate about high quality education, and had been involved in sponsoring other schools and seeing that transformation from special measures to becoming a good school.
"I saw this really as a logical extension of that kind of work, but being able to influence and impact on a wider region."
Her HTB as yet has no co-optees, unlike other boards, but is reviewing whether there are any skills that it needs.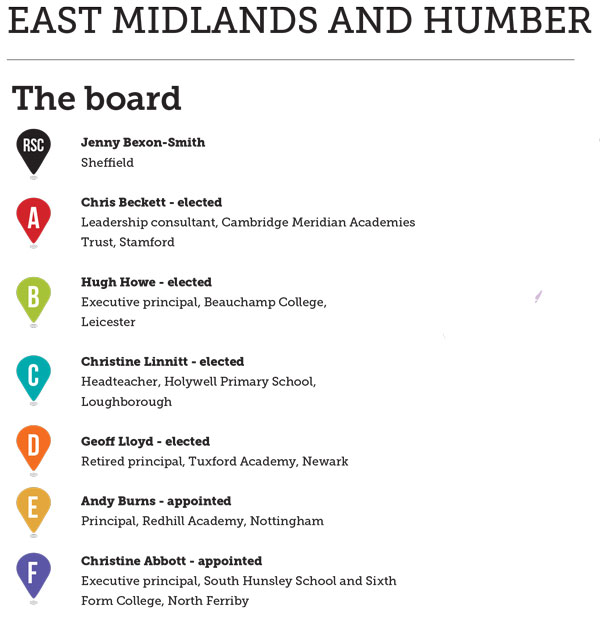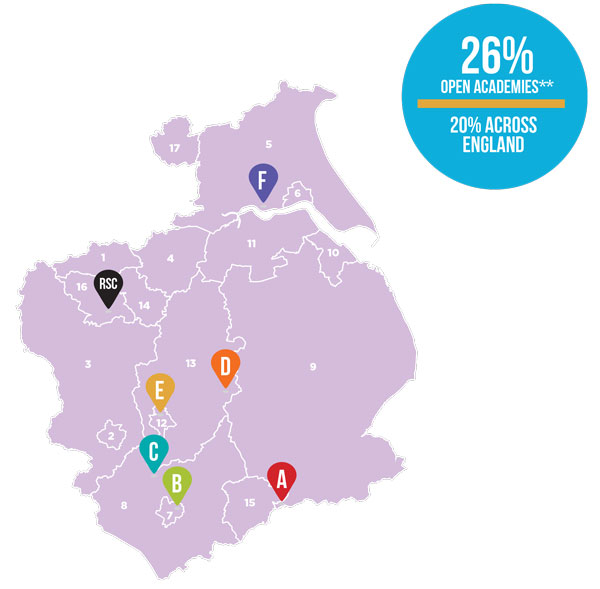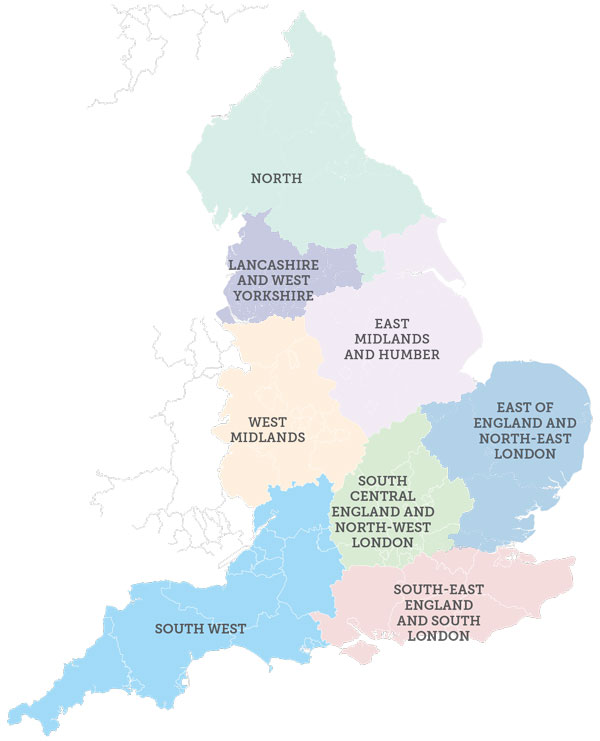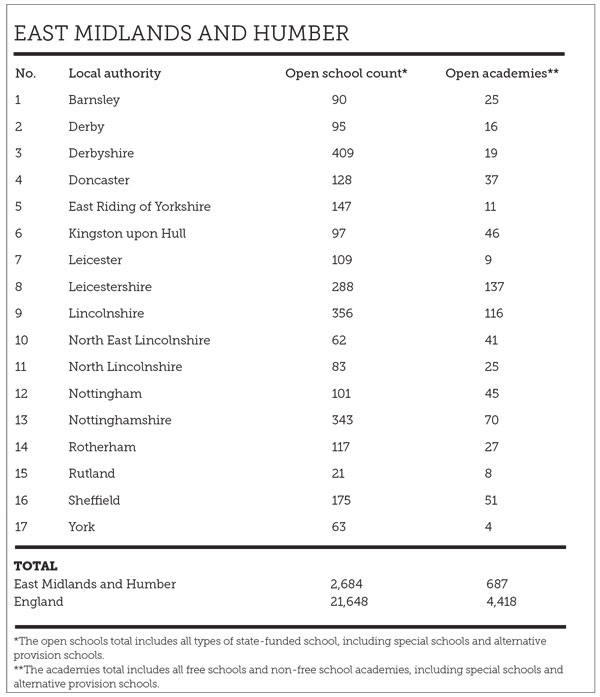 The data was collected with the help of Watchsted.com