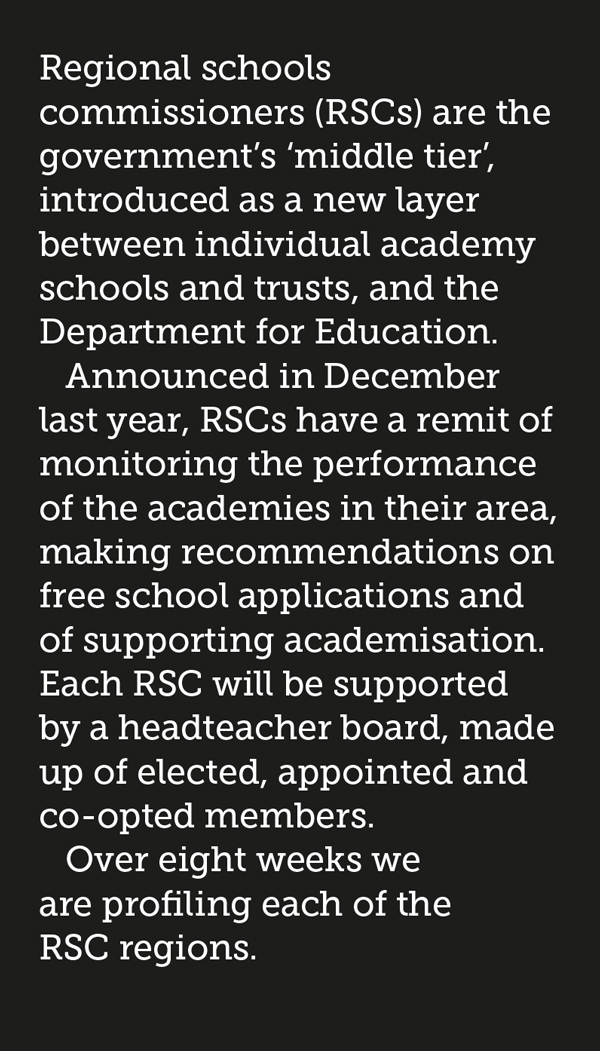 Primary schools that wish to apply for academy status will be encouraged to do so in groups says Dominic Herrington, the regional schools commissioner for south-east England and south London.
Speaking to Schools Week, Mr Herrington said that the majority of schools applying to become academies, both nationally and in his region, were primary schools, and that his headteacher board (HTB) was keen to see them apply with partners.
"I think one of the priorities for our board is going to be to encourage, and promote, and ensure that primaries that apply for academy status do so either with a partner or in a group so that there's robust capacity in the primaries that become academies." Mr Herrington said that nationally primaries looking to convert to academy status generally were doing so with the support of other schools or an existing trust, but that his HTB was particularly keen to see that this was the case.
"I think that's something that we want to further develop."
Mr Herrington previously worked as director of the academies group at the Department for Education (DfE) — though when asked about this, he downplayed the advantage this would give him in the role.
"Obviously I understand academies and some of the reasons why some of the previous decisions were made.
"That maybe helps with the first period in the job but I'm pretty sure the other regional schools commissioners have started off in a hurry and my historical advantage – if you like – won't count for anything soon," he said.
Asked why he decided to strike out from the central DfE machine and take the new job, Mr Herrington said that the chance to take a more hands-on role appealed.
"I wanted to help make a more direct contribution to raising standards, and that is something that this role allows me to do because I'm in and out of schools, meeting sponsors and talking to academies constantly," he said.
As a region with a large coastline, Mr Herrington said that the big challenge for the area was to tackle underperformance in coastal towns, where factors such as low participation in higher education and high joblessness have been seen to create barriers to aspiration.
"You've got parts of the coast where you have a combination of factors that make them really challenging situations for all the people working in those areas," he said.
"So I've been down to the Kent coast; I'll be going along the south coast; I'll be going to the Isle of Wight; I've been to Portsmouth.
"One of the challenges I'm going to have is to galvanise efforts and to help do whatever I can do to make education in those academies in those areas first class."
Mr Herrington said that such efforts may involve pairing struggling schools with others, but would also involve working with academy sponsors to find out if there were additional ways in which they could be supported, including through things such as the DfE's new Talented Leaders programme which encourages high-performing headteachers to consider working in lower-performing parts of the country.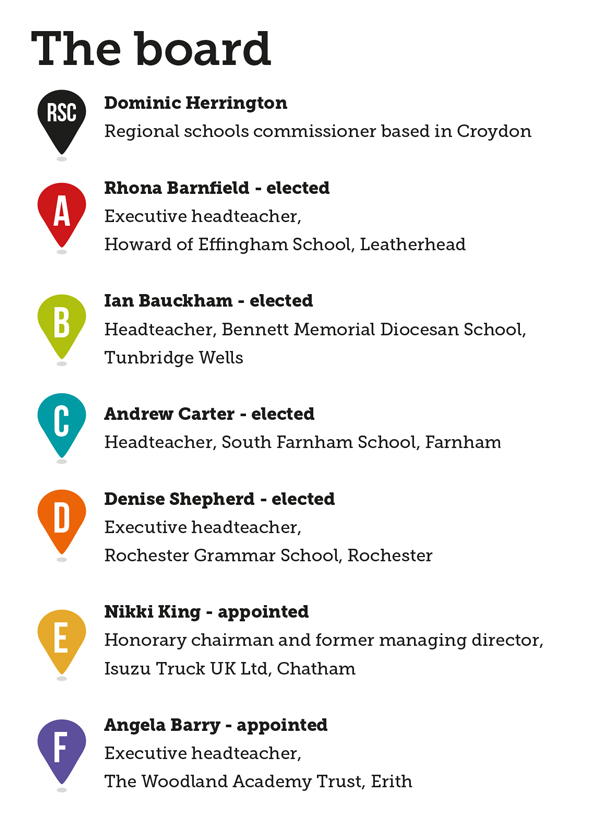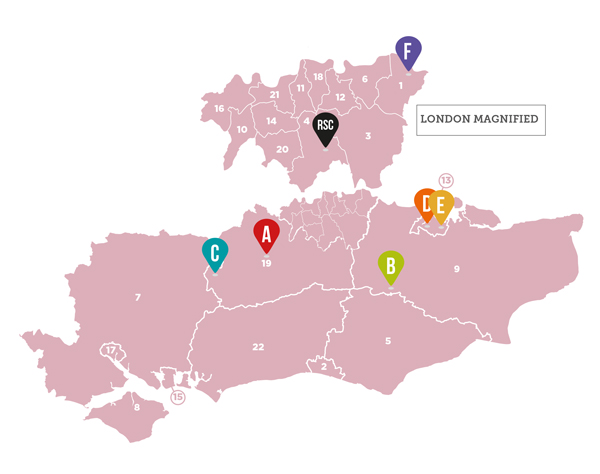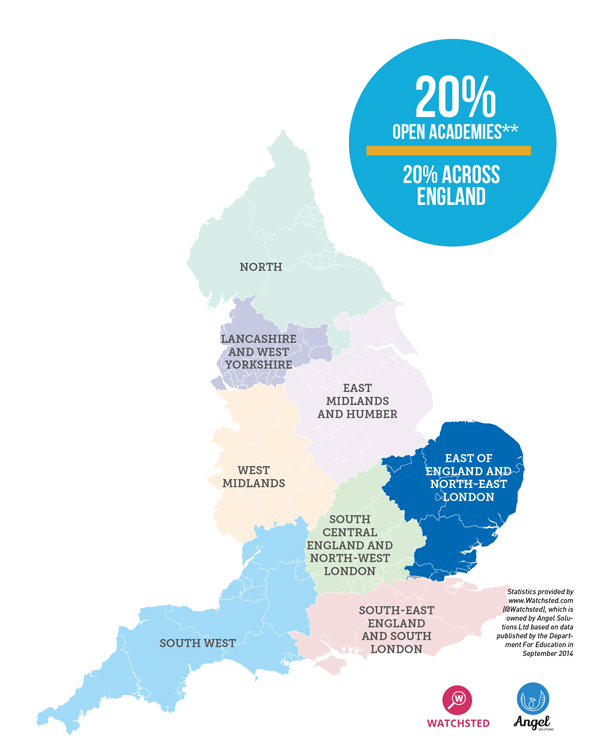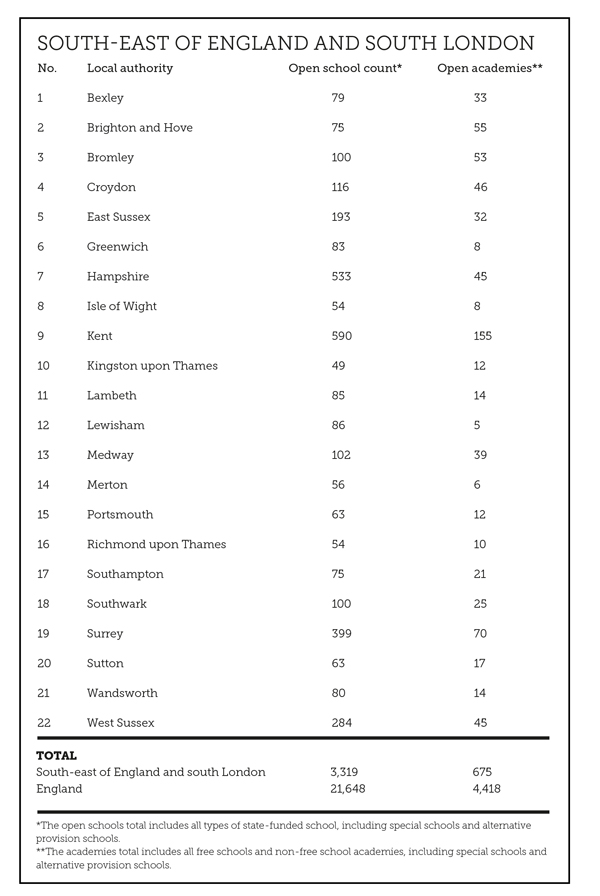 The data was collected with the help of Watchsted.com