Hundreds of teachers from across the country joined colleagues from the public sector today to protest for pay increases.
Members of the NUT and NASUWT were among the huge march through the capital which urged the government to give workers a pay rise. Unions say staff have had a below-inflation one per cent pay offer and a "real terms cut" in pay over the past four years.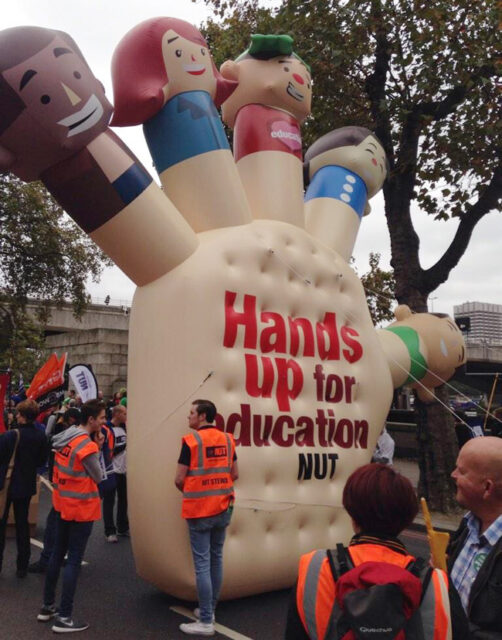 Both teaching unions said they were taking part in the action to show solidarity to their colleagues in other sectors.
Tens of thousands of people took part in the TUC organised event – which started this morning on London's Embankment and headed to Hyde Park.
It took place under the banner of 'Britain Needs a Pay Rise'.
Union members said many children were now living below the poverty line which affected the educational attainment of pupils.
And teachers also said a large number of people were considering leaving the profession.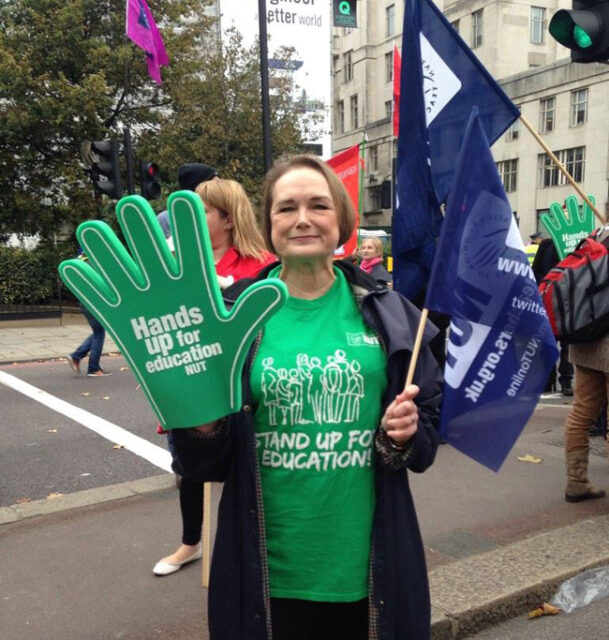 The NUT's president Maxine Hyde said: "The real reason I am here is to show solidarity with other people.
"Employment might be up now but we have got a situation where more families are working but living below the poverty line and then that of course has an effect on the children in the classroom.
"Sir Michael Wilshaw may say that a good teacher will engage all of the children but it is very difficult to engage children who are hungry or who are worried because they have picked up on the insecurity of their parents' lives, the insecurity over their jobs, bedroom tax, and meeting ordinary household utility bills.
"We want to make a difference to their lives."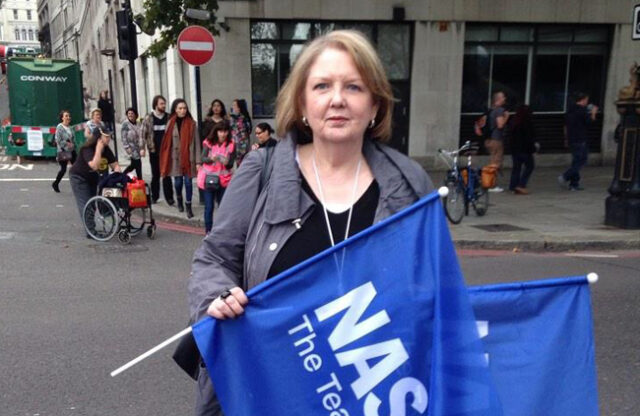 Chris Keates, NASUWT general secretary, said: "This is not just about teachers' pay. Teachers are increasingly concerned about the poverty and deprivation the children they teach are facing.
"Poverty and deprivation affect educational progress. We want to point out what the impact these austerity measures are having on the children we teach."
Fran McCaul, a special needs teacher from Wigan, said she had to take a second job at weekends to meet the cost of living.
She said: "I have had to take an extra job, even though it is at the minimum wage, to try and make ends meet.
"We were told we were all in this together when we went into recession but it has become evident that we are not. The rich are getting richer and people who weren't below poor have become poor and those who were poor are in poverty."
Imogen Semken, a teacher at a pupil referral unit in Lowestoft, said: "I feel very strongly about education and the pressure on teachers has almost become intolerable.
"People are leaving in their droves and it doesn't matter how committed you were when you started, it is now just about results, not about proper teaching anymore."
Croydon secondary school teacher Mike Dawson said teachers in London were particularly affected. He said: "It has really affected morale. Many teachers are looking to leave the profession, especially in London where they can't afford to live and work on a teacher's salary."
Photos by Sophie Scott for Schools Week