Labour should look to extend the availability of free school meals to secondary schools "at the earliest possible opportunity", a shadow minister has said.
Sharon Hodgson, the shadow minister for public health, told a fringe event at the Labour Party conference this afternoon that the party should go beyond its current pledge to extend free meals to all primary pupils.
Feeding hungry kids is something this country can afford to do
She also said Labour should look at expanding current government breakfast club pilots if it wins power.
The MP spoke of the benefits of the current system of universal infant free school meals, and said Labour's pledge in 2017 to extend them to all primary pupils would help many more struggling families, but said the party should go further.
"I want more," she said. "We should seriously consider secondary schools. There are pupils in secondary schools who also go to bed hungry, get up hungry, go to school hungry and then don't get a free school meal.
"If it's right for primary school children, then it's right for secondary school children, and we should look to do that at our earliest possible opportunity."
During the 2017 general election campaign, Labour pledged to charge VAT on private school fees and use the money raised to cover the estimated £700 to £900 million cost of extending free school meals provision to pupils in years 3, 4, 5 and 6.
Hodgson's comments reveal an appetite among some in the party to see the programme expanded. However, a Labour source said the party had no current plans to announce an extension.
Asked how the further expansion of free meals could be funded, Hodgson said her party would face "a political choice".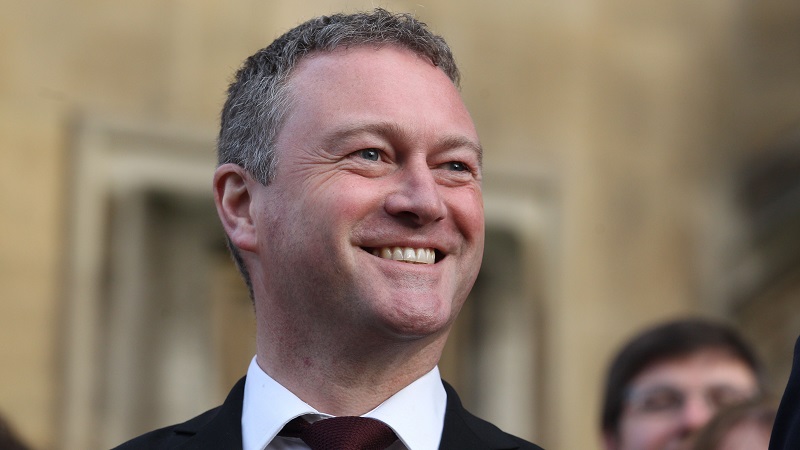 "There are lots of things we spend money on, lots of things we don't spend money on," she said, referring to a recent announcement that prescriptions will be free under a future Labour government.
"It's whether as a country we think that feeding our children to ensure they can learn and get an education and in the fifth, sixth richest economy in the world, that we can afford to pay for that, then that's a choice that we can make when we're in government.
"It's eminently affordable," she added. "Feeding hungry kids is something this country can afford to do."
Asked about where the money could be found, shadow children's minister Steve Reed said it was "above my pay grade", but made reference to current government plans to cut taxes.
"We've got a government [which] at the moment as part of their plans after Brexit is planning all sorts of tax cuts, which is going to reduce the amount of money coming into public services. One of the worst will be the future reduction in corporation tax, when we're already relatively low compared to many of our competitors.
"Why are we doing that, when we already don't have enough money to fund the things that really seriously vulnerable children and families require to be able to lead even a decent life?"
Alison Garnham, chief executive of the Child Poverty Action Group, told the event that extending free meals to all pupils "would be expensive…but it would be worth it".