NB – This story was published as an April Fool's story.
All schools will be forced to remove the term "school" from their name and replace it with "academy" regardless of their legal status, leaked documents reveal.
A government communications strategy, seen exclusively by Schools Week, states the changes could be passed as part of new legislation forcing every school to become an academy by 2022.
If implemented, academies which so far retained the word "school" in their title would be required to change name immediately. Maintained schools would be allowed a longer conversion period but would need to change by the end of 2018.
The document also states that the "school" ban could extend to government officials. Proposals include changing the title of Nick Gibb's ministerial role from "schools minister" to "academies minister" and "regional schools commissioners" would be rebranded as "regional academies commissioners".
The plan follows a pattern of schools changing name to suit political trends. Last year Harpenden Free School, in Hertfordshire, replaced the "free school" in its name with "academy" to disassociate itself from politicisation of the phrase.
Schools Week has also learned that ministers plan to ask journalists to use the phrase academies instead of schools in all articles. Reporters could be barred from ministerial events if they do not adhere.
The proposal poses a problem for Schools Week. The newspaper first launched in 2014 as Academies Week, but changed name in January last year after readers thought the newspaper favoured one type of school over the other.
In light of the proposed government rules, Schools Week is now consulting on plans to revert back to Academies Week.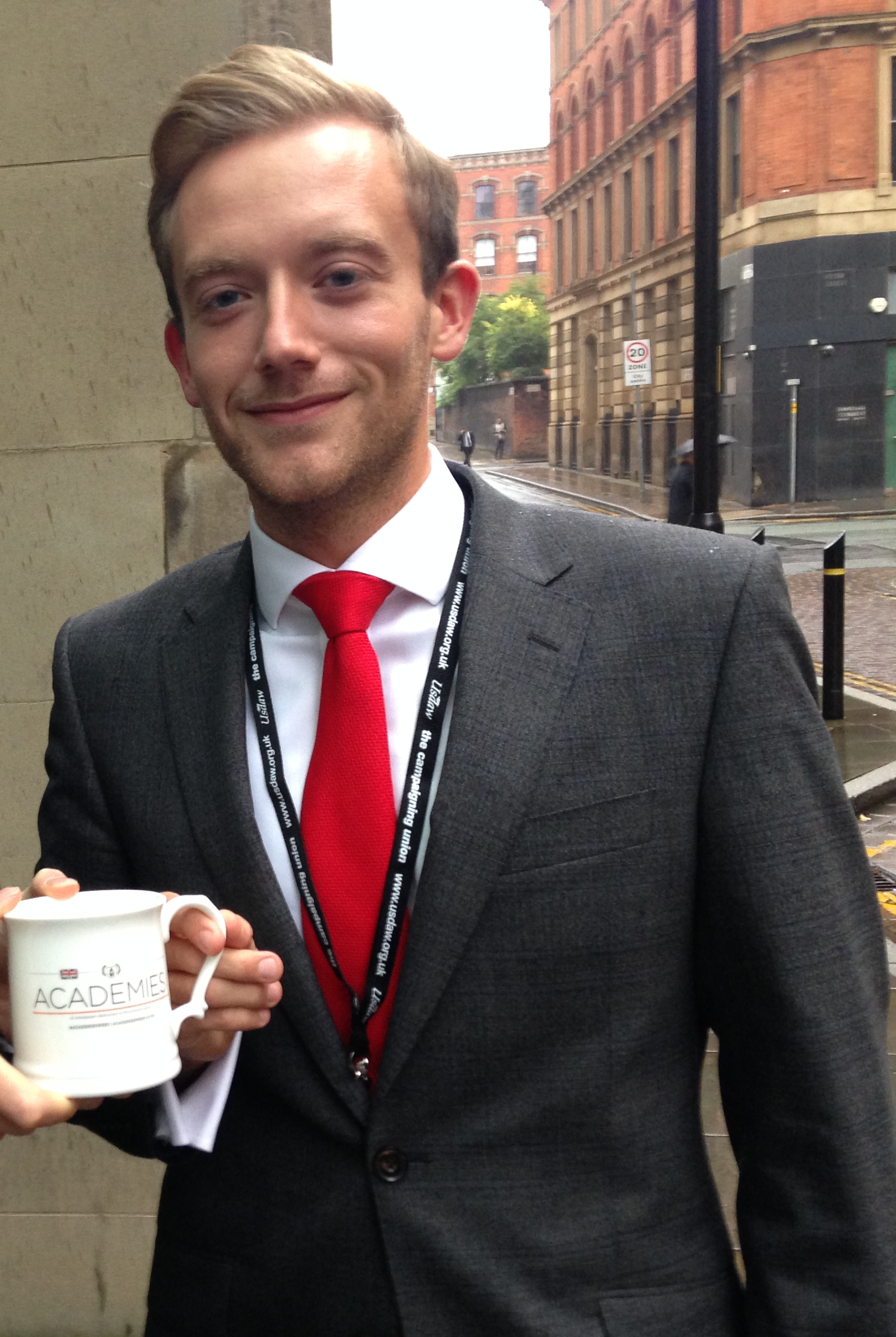 Managing director Shane Mann (pictured right) said today: "There is a huge structural change being forced upon schools – sorry academies – and we have to consider whether we should follow suit.
"Most importantly, though, we still have all the branding from when we launched, so it will hardly cost a penny. We'll just have to dust off the cobwebs that have gathered on our forgotten hoard of Academies Week mugs."
The proposals have sparked uproar in some quarters as teacher unions begin preparations for strike action over the all-academies policy.
A Labour source said: "Schools Week has built its reputation for fearless and impartial reporting – but what message does this send?
"This is a pre-emptive, cowardly, ideologically-driven change and there is simply no evidence it will boost readership."
Some readers with union links have vowed to cancel subscriptions should the name change go ahead.
But a Conservative source said: "We are delighted the newspaper has recognised the soaring success of academies and urge it to jump on the bandwagon.
"Frankly, there were concerns the paper was 'coasting' after establishing itself in the education media market. But this move would undoubtedly haul up standards and allow reporters to unleash their excellent practices everywhere."
In the true spirit of democratic accountability, Schools Week is today launching a readers' vote to gauge support for the name change proposals. Have your say here:
[interaction id="56fd0eab5ac3fae67ab16cd4″]
A further statement is due at midday today, 1 April, with more details.