The Department for Education has declined to provide millions of pounds in funding to a mooted fast-track headship college, the brainchild of two of the most visible figures in education, Schools Week can reveal.
The free schools advocate Toby Young and former top headteacher Sir Anthony Seldon were "in talks with ministers" in April last year about a college that would parachute promising candidates straight into headship positions after at least one year's intensive training.
Their grand plans have now stalled, however, because the DfE has turned down their request for £10 million from the Teaching and Leadership Innovation Fund.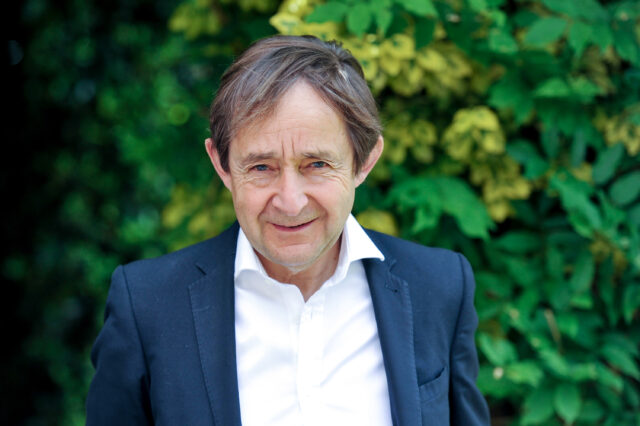 And while the vision originally had the backing of Sir Michael Wilshaw, Ofsted's former chief inspector, Seldon admitted that though he was still supportive of the idea, Wilshaw has been too busy with other work since leaving the inspectorate.
The duo said they are now "tweaking" their application and reapplying for the second round of the fund.
If successful, the college would train a "radically different kind of headteacher", said Seldon (pictured), who is vice-chancellor of the University of Buckingham. Trainees will be placed in areas of greatest socioeconomic deprivation, he added.
It would target managers and directors from both the private and public sectors to make a mid-career switch, a plan different from original reports last year, which said the fast-track pathway would be for graduates fresh out of university.
If the application is approved, plans will go ahead to purchase an office site in Milton Keynes, with doors intended to open in September 2019.
Some teachers are opposed to the idea of non-teachers entering a leadership role, but Seldon, who is also the former headteacher of the private Wellington College in Buckinghamshire, insisted the practice is usual in other sectors.
"Why are we accepting that people are going to have two or three different careers, and this applies to everyone but not teachers?" he asked. "Some people get terribly upset about people starting mid-career, but we need more fluidity. There's a headteacher recruitment crisis, for a start."
He pointed to managers and directors from business, NHS trusts, social services, local government, the army, law and finance as examples of the sorts of people who might take the course.
Although the exact details of the course were yet to be finalised, Schools Week understands there would be a period in which managers continue with their current jobs while visiting numerous schools.
Participants would then take an intensive one-year course at the college, before being offered a "leadership role" in one of the schools they'd been working with. This would either be self-funded by the participant, or the cost would be covered by a multi-academy trust that wished to employ them.
Young also mentioned the college at a Westminster education forum in London yesterday.
He cited research from the Harvard Business Review in October which found the headteachers who achieved the highest exam results over the long-term had often had previous careers in other sectors.
"The idea is that people with successful careers in other sectors might switch at the age of 40 onto a headship track," he said.