The director of a private school that went bust had an "overdrawn" £150,000 loan when it collapsed, an investigation by auditors has found.
But despite the Henriette Le Forestier Schools company owing creditors more than £900,000 – including £231,000 to former employees – just £30,000 will be recouped from the loan.
Henriette Le Forestier Schools, run by Trevor Averre-Beeson, the co-founder of the collapsed Lilac Sky Schools Academies Trust (LSSAT), was liquidated last year. 
The company had taken over the Henriette Le Forestier prep school in  south London in September 2016, but closed six months later after running out of money.
In 2018, the insolvency firm appointed to liquidate the private school company launched an investigation into payments made to directors.
Schools Week can now reveal it found an "overdrawn director's loan account" to Averre-Beeson, totalling £150,740.
The investigation also found payments of £37,776 made to his partner.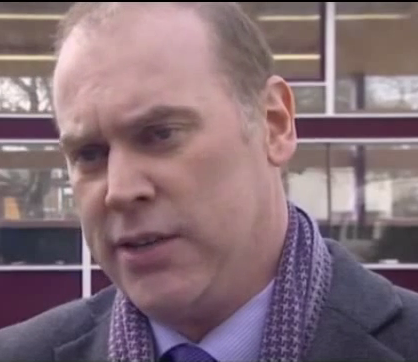 A liquidator's report filed last month at Companies House states that £30,000 will be repaid in a settlement agreement. Averre-Beeson was "unable to pay the full amount due to his personal circumstances".
Creditors are owed £917,000, including £375,000 to the landlord – Our Lady of Fidelity Convent – and £78,000 to the taxman.
The liquidator's report said there were "currently not funds available for preferential or unsecured creditors". It added that the liquidator's fees had reached £18,700. 
Averre-Beeson said: "The matter is confidential, sensitive and complex. I am therefore unable to offer commentary at this moment in time."
Eight teachers who brought an employment tribunal case in 2017 were awarded £120,766 after claims against Henriette Le Forestier School for unfair dismissal and unauthorised deduction of wages were upheld.
But they could only recover the money from the government's redundancy payments office, which usually consists of statutory redundancy pay and up to eight weeks' arrears of salary.
Susan Ryan, a deputy head at the school, had to go through the government office to get her pension pay – however, it was capped at 20 years, despite her working at the school for more than 30.
She described it as "like being at home, because we were like a family", adding the closure "broke our hearts".
She said: "Staff still meet up regularly. We were very much a family and he [Averre-Beeson] took that all that away from us."
Meanwhile a government investigation into allegations of financial malpractice at LSSAT is yet to surface.
The government stripped the trust of its nine schools in July 2016. The closure followed poor performance at some schools and concerns about finance. Annual accounts published in 2017 by trustees appointed by the government to oversee its closure revealed a list of financial breaches.
More than £200,000 was paid to a company owned by Averre-Beeson without meeting government rules. Averre-Beeson also had to repay cash spent on luxury alcohol for an awards evening that was classed as an "inappropriate use of public funding".
The government was also concerned that LSSAT's sponsor – Lilac Sky Schools, the for-profit company owned by Averre-Besson that is now in liquidation – provided services totalling more than £800,000 to the trust. This was stopped in 2015.
Averre-Beeson set up the trust in 2013, but resigned as chief executive in 2015.
The Education Skills and Funding Agency failed its own pledge to publish the investigation last year. In September, officials promised it would be published this academic year, but it's yet to surface.
The Department for Education refused to confirm the report would be published this year.
An Insolvency Service spokesperson said: "Our enquiries into the conduct of the directors of Henriette Le Forestier Schools Ltd are ongoing and we cannot comment further."