Suspending Ofsted inspections until next year and asking retired teachers to volunteer would help disadvantaged pupils "catch up" when schools reopen, a think tank has suggested.
Education Policy Institute researchers warn poorer children could fall "seriously" and further behind as a result of school closures and disruption to the economy, wiping out over a "decade's progress" in closing the education gap.
The think tank has published a series of recommendations for the government today, calling for a "catch up plan" to provide critical support to pupils who learning may have stalled during lockdown.
One of these suggestions is that Ofsted inspections, which are currently suspended until at least the end of summer, should continue to be paused until the end of the Autumn term, with the potential for that to be extended.
It also calls for a one-year national 'Teacher Volunteer Scheme', targeted at retired and inactive teachers who may want to give their time to help schools support the most disadvantaged and vulnerable pupils, plans first tabled by education select committee chair Robert Halfon.
EPI stated this could work via a website where teachers can register their interest and skills, so schools needing help can contact them, similar to the NHS volunteer scheme.
Before closures, EPI research found that poorer pupils were already on average one and a half years of learning behind other pupils by the time they take their GCSEs. It also warns there could be more vulnerable children after the crisis.
Therefore, it has also recommending the government spend £500m to double pupil premium rates for at least one year for pupils currently in reception, year 6 and year 10 who are facing transition or national examinations, as well as looked after children.
Schools should be able to use the extra funding as they see fit, such as on supply teachers or tuition from external providers.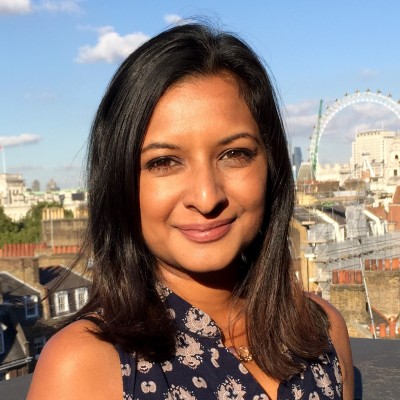 Natalie Perera (pictured), executive director at EPI, said the pupil premium increase could give teachers the resources they need "to implement proven interventions which can raise the attainment of disadvantaged children."
Speaking at education questions yesterday, education secretary Gavin Williamson said he is looking "very closely" at how to ensure children have the ability to catch up.
He didn't reveal further details, but said his department is exploring how they can make use of the "enormous goodwill that is held by the British public to help support children to be able to make sure that they don't miss out as a result of this crisis".
Meanwhile, EPI has also called on exams regulator Ofqual to review its plans on issuing grades this year, stating they do not meet their test for "fairness and equity".
Instead, schools should be shown what their ranked order would look like if pupils followed national patterns from recent years, based on prior attainment and characteristics, for teachers to use as a starting point.
This would allow teachers to then apply their professional judgment to make final decisions on rankings based on internal assessments, classwork and homework.
The paper also says that the government needs to communicate with schools "much earlier" when faced again with a national emergency, pointing to the weeks of waiting for information on the free school meals vouchers and laptop schemes.
Ofqual said they had been engaging with organisations and groups that have raised concerns about potential for bias and has plans to provide additional information for schools on the issue.
"The guidance we have developed sets out how teachers can work together to best make objective, evidence-based judgements of student performance and we are confident that schools and colleges will be able to apply this fairly and consistently."
A DfE spokesperson said the government has committed over £100 million to support children to learn at home, and said pupil premium funding, which is being paid during closures, is at "the highest ever rate per pupil".
"We are considering, with a range of partner organisations, what more is required to support all pupils who have been affected by school closures."