Two new directors have been appointed at the Durand Academy Trust following the resignation of controversial former headteacher Sir Greg Martin.
Company records show Rebecca Pickard, the school's acting headteacher, and Harriet Russell, a staff governor at the school, joined the trust board earlier this month.
Pickard is a former assistant headteacher at Durand, and has previously served as head of key stage 1.
Sir Greg, who had served as the school's chair of governors for the past two years following his retirement, resigned as a director on August 31, more than a year after he was first ordered to do so by the Education Funding Agency.
Mark McLaughlin, who succeeded him as head in 2015, also resigned from the trust's board on the same day.
Durand remains at the centre of a long-running dispute with the Education Funding Agency over its finances and management structure. It will have its funding agreement terminated next year after it repeatedly refused to make various changes demanded by the EFA in relation to concerns over finances and potential conflicts of interest, or to sever ties with Sir Greg.
The school was criticised by MPs in 2015 after it emerged that a proportion of Sir Greg's £400,000 salary was made up of management fees from the company that runs school's leisure facilities on a commercial basis.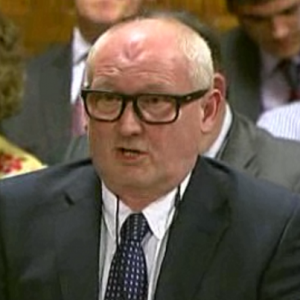 It also faces an ongoing legal battle with Ofsted, which confirmed last week that it will appeal against a High Court ruling that overturned its decision to place Durand in special measures.
Sir Greg hailed the outcome of last month's judicial review as a victory, after he repeatedly accused the EFA of "unjustified attacks" on the school.
He retired as the school's head in 2015 after 29 years in charge, but immediately became a governor and ended up chairing the board. This highly unusual move meant that he became its main point of contact with the EFA even while the investigation into his conduct and interests continued.
McLaughlin had also faced calls from the EFA to resign from his posts within the trust and its associated companies. Last year, he vowed to "vigorously" fight the EFA's intervention, claiming that the agency had "no right to ask for these things to be done".
Durand has been approached for comment.