Don't take decisions which harm other trusts, Carter warns academy leaders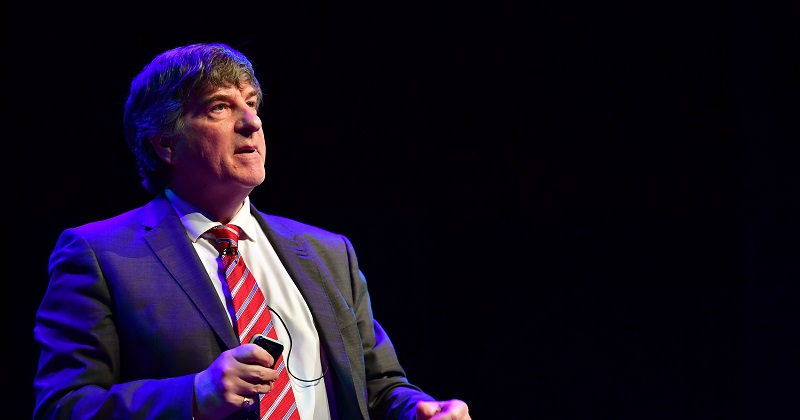 Academy bosses should not be taking decisions which have a negative impact on other trusts, Sir David Carter has warned.
One of the "biggest challenges" Carter said he faces as national schools commissioner is preventing a system of "isolated" academy trusts as schools continue converting their status over the next 10 years.
Carter addressed members of the Association of School and College Leaders at the organisation's annual conference in Birmingham this afternoon, and said current school leaders need to step up and become executive heads or chief executives.
Don't take a decision on behalf of your trust that's going to have a negative impact on someone else's
However, schools often find themselves operating in a competitive environment – with constrained funding meaning schools have to work to attract the maximum number of pupils in an area.
A teacher shortage in certain parts of the country also means trusts competing for the best staff.
But Carter said chief executives of trusts needed to understand their job was part of a broader education system and required leaders to work collectively.
"At the macro level, at a very simple level, don't take a decision on behalf of your trust that's going to have a negative impact on someone else's," he told delegates.
"One of my big challenges as national schools commissioner is that … if [academy trusts] are not collaborative with other trusts, and other teaching schools, we're going to have an isolated system on a different scale in 10 years time."
Describing chief executives as the "guardians of the trust's moral purpose", Carter said the most successful academy chains did not consider themselves a collection of individual schools but thought about improvement across all of their schools.
The commissioner also insisted that leadership culture means "growing people who lead differently", and said the strongest leaders "are not clones of one another".