The government is buying up sites for free schools using out-of-date asbestos surveys, potentially costing the public purse millions of pounds each for costly refurbishments when the carcinogenic substance is found later.
"Pressure" on the Education Funding Agency (EFA) to find free school sites has caused it to rely on surveys of "varying quality" which often fail to identify all the asbestos in a building, experts have told Schools Week.
This contradicts a statement made last year by the minister for vulnerable children, Edward Timpson, who said the EFA should carry out asbestos surveys before buying a site if "further investigation" were warranted.
Schools Week understands that at least six schools have been given the go-ahead without an asbestos survey carried out by the EFA. Several requested more money when it was subsequently found, Freedom of Information responses have shown.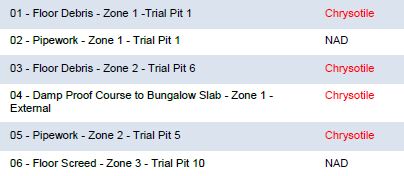 Paul Beaumont, who runs an asbestos surveying firm, said removal costs could run as high as £5 million in the worst cases.
"I'm aware of schools that have spent hundreds of thousand just having surveys carried out. One school in particular spent what I believe was arriving £1.2 million just to have asbestos removed.
"Then there's the cost of reinstalling and making the school serviceable again."
Rachel Reeves, the Labour MP who chairs the Asbestos In Schools steering group, said the "failure" of the government to perform suitable asbestos surveys at every site built before 2000, when asbestos was finally outlawed, was "grossly negligent".
Schools which are "unaware" of asbestos on site are putting staff and pupils at risk of cancer, she told Schools Week.
An asbestos survey carried out three years after Queen Elizabeth's Grammar School in Blackburn converted to a free school in 2013 revealed "high-risk" asbestos in the basement, on pipes and as "residue" in walls, all removed at an unknown cost.
Schools which are "unaware" of asbestos on site are putting staff and pupils at risk of cancer
Similarly, Bradford Girls Grammar School provided the EFA with a survey from 2008 before being given the go-ahead to convert. Later works to build a swimming pool revealed extensive asbestos, the "majority of which" has since been removed, said a spokesperson. The £56,000 cost was funded partly by the EFA and partly by the school.
Meanwhile pupils and staff at Parkfield School in Bournemouth, which had been meant to move to a new site in September last year, are stuck in temporary premises after a survey revealed extensive asbestos at the new site.
In correspondence with schools campaigner Andrew Jolley, the EFA admitted it "could have been clearer" that it had relied on a 2011 site appraisal which had been "commissioned by the landowner", and that it did not carry out a separate new survey.
It admitted that the appraisal "was not a detailed asbestos survey" but that it had "helped inform the acquisition deal".
The 2011 appraisal used to buy Parkfield's new site was five pages long – but the subsequent asbestos survey ran to 100 pages, and revealed 10 cases of high-risk asbestos, which is still being removed.
The EFA does not give breakdowns of asbestos-removal costs, but capital costs recorded by the Department for Education (DfE) show £2.14 million was given to Parkfield Education, the trust that set up the school, in six months in 2013 alone.
The Nottingham University Academy of Science and Technology (NUAST), was given a green light by the EFA before a subsequent survey revealed white asbestos in floor debris and around pipework. It was removed before the school could move in.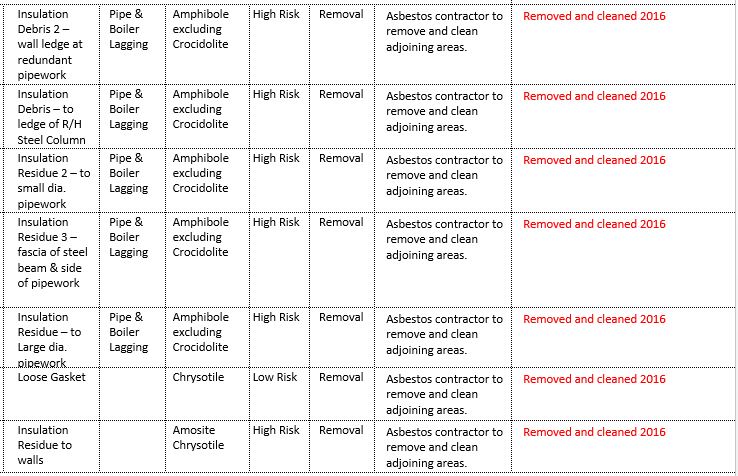 The "political pressure" to find school sites means the EFA is relying on "rushed" building surveys, according to John McClean, who chairs the Joint Union Asbestos Committee.
Beaumont, said surveyors were sometimes able to obtain their licences in just two or three days, and "unreliable" reports were a "common occurence".
Full asbestos surveys are expensive, he said. A sample for lab analysis costs between £5 and £20, and up to 20,000 samples might be needed.
Fireproofing, insulation and various other parts of the building might then need replacing.
"It would usually involve the demolition of the whole school. Then you need to build new ones, and there is no funding for that," he said. "The answer is much better management and better surveys, and training all staff."
A spokesperson for the DfE said the government was investing £23 billion in school buildings by 2021, which would "help ensure asbestos is managed safely and that the amount in school buildings continues to reduce over time".
They added the DfE was working with the Health and Safety Executive to transform the way asbestos data in schools was collected in order to improve understanding.