All children and young people deserve an inclusive and fulfilling education. But mainstream schools are not always the answer for those with autism who must have access to a range of provision
Autism is a spectrum condition so, while all children and young people with the lifelong disability share certain difficulties around social communication and interaction, it affects them in different ways.
Their wide spectrum of needs requires a range of educational provision, from mainstream to specialist schools. Every child with autism is different, so a one-size-fits-all approach simply doesn't work.
Schools have a crucial role to play in preparing children with autism for adulthood, by giving them the confidence and skills they need to live as independently as possible in their local community and to go on to further education, work or supported living.
Where possible, we hope that they can be educated at mainstream schools where they can learn and develop alongside their peers. But some children with autism experience such high anxiety that they are unable to leave their family home, let alone attend school. Others with social anxieties and sensory difficulties find it hard to learn in the busy and unpredictable environment of mainstream schools, even if they have the necessary academic ability. In these cases, when their needs are not being met or they are unable to express their feelings, children with autism can display challenging behaviour that can be disruptive and lead to exclusions.
All children and young people deserve an inclusive and fulfilling education but recent National Autistic Society (NAS) statistics show that 17 per cent of children with autism have been suspended from school and 4 per cent have been expelled from one or more schools.
However, our experience shows that expulsions and suspensions are generally avoidable, if children are given the right support. Therefore, if the needs of children with autism cannot be met full-time in mainstream school, they must be able to access specialist support such as autism-specific schools.
A one-size- fits-all approach simply doesn't work
As recognition of autism has increased in recent years, and more children and young people have been diagnosed as a result, local authorities have experienced greater demand for different forms of provision and have been looking to address gaps in their services. This demand has outstripped the ability of the NAS and other providers to supply it, and we see the government's free school strategy as an opportunity to work with local authorities and parents to develop additional autism-specific provision, in response to local need.
The NAS has more than 50 years of experience educating people with autism and currently supports more than 500 children and young people between the ages of 4 and 19 at seven autism-specific schools, including one free school. We are also developing two more schools, one in Cheshire East (opening in January) and another in Lambeth, south London (opening next autumn).
Children at autism-specific schools such as ours benefit from smaller classes taught by teachers who understand autism and are better able to meet their needs. Autism-specific schools are also able to offer a modified national curriculum that provides greater freedom to balance academic learning with developing social and life skills designed to prepare pupils to be as independent as possible in adulthood.
The appropriate inclusion or integration of pupils into general society is an important stepping stone towards people with autism being fully included in their local community. We therefore put significant emphasis on community-based learning and shared activities with partner schools so that our students can feel part of their community and develop life skills.
Unfortunately, far too many children with autism aren't getting the education they deserve because of misunderstandings surrounding the condition and inadequate education provision. Local authorities must ensure that a range of provision is available that meets the needs of local children. Autism-specific schools can make a huge difference to some students, but they are only part of the solution and need to operate alongside a range of other options that fit local need.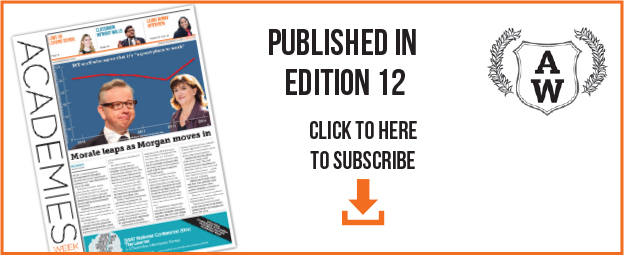 Jacqui Ashton Smith is Executive Director of Education at the National Autistic Society