Businesses benefit in all sorts of ways when they take on a young apprentice. It's now financially easier too — and they can start the day they turn 16.
Some kids are just not academically minded, it doesn't interest them and they would rather be getting their hands into something practical. The kid may be really into gigs and music festivals (live events apprentice), want to travel the world (cabin crew), manage a libellous attack against a supermarket (PR), fight fires (firefighter) or help cute kittens (veterinary nurse apprentice).
The good news in the Autumn Statement last week was that the government has made it cheaper to employ young people, a move that will hopefully boost the volume of providers.
From April 2016, employers will not have to pay National Insurance contributions (NICs) for all but the highest earning apprentices aged under 25. This is in addition to the previous announcement that employers won't have to pay NICs for under-21s from April next year.
So why would anyone want to employ Jimmy when he is so young? There are a lot of reasons: apprentices help businesses to grow by bringing in fresh ideas from a "young" perspective; they develop a motivated, skilled and qualified workforce by growing talent from within and by gaining support from local training organisations; they improve productivity by expanding the skills available in the business and possibly by allowing an experienced member of staff to share their knowledge with a new face; and they reduce costs as apprentices usually work 30 hours a week but their hourly rate is lower to reflect their training role (£2.73 an hour in most cases).
Jimmy can start his apprenticeship at 16 and no longer has to attend school
So now (hopefully) that employers are on board, can young Jimmy leave school the minute he turns 16 to work in that garage he has been working at in the weekend?
The law says that Jimmy is of compulsory school age until the last Friday of June in the academic year he turns 16. So how can he get his hands on those cars before that crucial Friday date?
The answer: through an approved apprenticeship. Assuming the employer ticks all the apprenticeship scheme boxes Jimmy can start his apprenticeship at 16 and no longer has to attend school full time. An apprenticeship is classified as "efficient full-time education" and therefore falls within the law. That should please him. He needs to legally stick at this (or some other form of education/training) until his 18th birthday as he was born after September 1, 1997. This shouldn't be tricky if he is doing something he loves.
A boring (but crucial) admin point for the school is that when Jimmy is attending his apprenticeship it needs to mark him on the register as attending an approved educational activity or remove him entirely from the register. Keeping the local authority in the loop is a good idea, too.
Schools have been heavily criticised in the past for their lack of or non-existent careers advice; the more informed they are, the better information they can pass to their pupils. Also, a pupil with low motivation who does not want to be in school could be encouraged by the thought of an apprenticeship, especially in an exciting area that has a learning scheme developed along the lines of how he or she likes to think. The school also could consider employing an apprentice to assist with developing learning experiences for pupils.
Some parents believe that vocational education or anything other than university is inferior. Apprenticeships are no longer limited to manual labour-intensive vocations such as bricklaying or plumbing. All types of organisations have apprentices. The Telegraph is currently advertising and even MPs have been recruiting their own juniors. The stereotypes need to be broken. This can start by schools knowing more and educating their pupils and vicariously their parents. Slowly, over time, this will contribute to a change of attitude.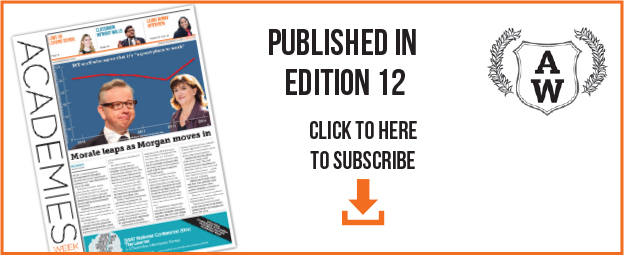 Jade Kent is a Solicitor in the education team at Michelmores LLP