The government's review of provision for pupils with special educational needs and disabilities must result in "concrete action" to address "significant failings", an influential committee of MPs has said.
An inquiry by the parliamentary public accounts committee found that the education, wellbeing and life-chances of pupils with SEND are being damaged by the government's failure to give them the support they need.
These children, already facing extra hurdles and challenges in this life, must not find themselves discriminated against several times over
The committee said the Department for Education had given "few details" about its ongoing SEND review, and warned that it must not just go over old ground,
It follows a damning report by the parliamentary education committee last year, which accused the Department for Education of having "set local authorities up to fail" with its SEND reforms.
Today, the public accounts committee made six recommendations, calling on government to complete and publish its review, which was commissioned last year to tackle the "postcode lottery" in SEND provision.
"The Department has given few details about the review and has not indicated when it will be completed," the report said.
"However, the weaknesses in support for children with SEND are already well known—what we expect from the Department now is concrete action to address these significant failings."
The committee's inquiry was prompted by a report by the National Audit Office last year, which found that insufficient funding and severely stretched council budgets had left pupils with SEND without the support they need.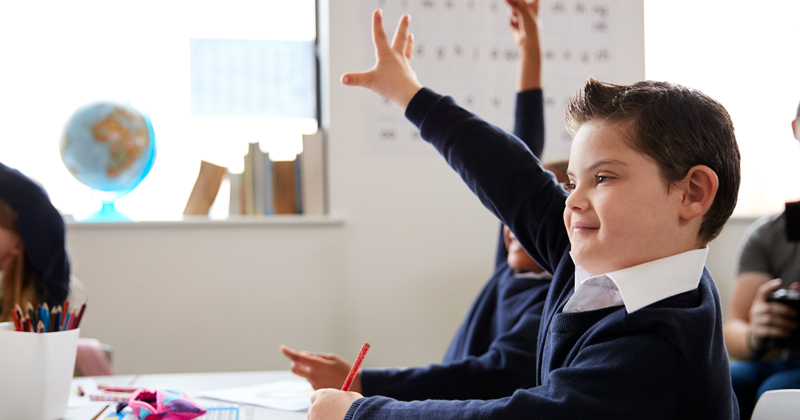 The NAO found 81.3 per cent of councils overspent their high needs budget in 2017-18, following a 2.6 per cent real-terms reduction in per-pupil high needs funding over the preceding four years and a 32 per cent real-terms increase in spending on private provision.
Many of the issues with the current system stem from reforms brought in by the 2014 children and families act, which introduced education, health and care (EHC) plans to replace statements of SEND.
Problems with the administration of EHC plans, coupled with real-terms budget cuts, have led to variations in the quality of support across England, with the proportion of pupils with EHC plans varying from 1 per cent in some areas to as much as 5.9 per cent in others.
The PAC warned in its report that these plans had become a "golden ticket that parents fight for to secure access to adequate support for their children". In 2017-18, parents launched 526 appeals against councils' refusals to issue EHC plans. Just 298 appeals were launched in 2013-14.
The committee also highlighted concerns about the rising costs of providing support for SEND pupils.
For example, the number of pupils attending independent special schools rose by almost a quarter between January 2014 and January 2018. Figures from the NAO show that the average cost of an independent special school education is £50,000, compared with £20,500 in state special schools.
Councils also overspent on their budgets for transport of SEND pupils by £102 million (18.4 per cent) in 2017-18, following an 8.6 per cent real-terms increase in spending on SEND transport in just three years.
Schools face pressures of their own too, in-part because of a rule introduced in 2014 which requires them to pay the first £6,000 of any support for SEND pupils.
Councils have the flexibility to allocate additional high needs funding to "genuinely inclusive" mainstream schools struggling with high numbers of SEND pupils. But the NAO found that in 2018-19, only 85 of 150 budgeted for that kind of support.
Meg Hillier (pictured), the chair of the committee, said pupils with SEND "deserve the same quality of education and to get the same value from our education system as their peers".
"Disturbing disparities in identifying pupils with SEND, and in provision for them, point to underlying problems that can only be addressed through proper data collection and information.
"These children, already facing extra hurdles and challenges in this life, must not find themselves discriminated against several times over."
A spokesperson for the DfE said its review "will look at how to improve the whole system for those children, young people and their families, who need additional help to access the support they need".