Headteachers will be left in the "invidious position" of deciding whether they have grounds to refuse parents' requests to withdraw their children from new sex education lessons.
School leaders' unions have called for clarity after the new guidance confirmed that schools will be allowed to turn down such requests in "exceptional circumstances".
But the Department for Education told Schools Week it would not issue a list or definition of what constituted "exceptional circumstances".
We are concerned that the clause saying headteachers can override the wishes of parents in 'exceptional circumstances' is too vague and leaves schools in an invidious position
Officials are believed to be worried that heads would use such a list definitively. Instead, it will be left up to school leaders to trust their own judgments – leaving them open to criticism from critics and supporters of the reforms.
Anna Cole, the parliamentary and inclusion specialist at the Association of School and College Leaders (ASCL), said her organisation was concerned "exceptional circumstances" was "too vague and leaves schools in an invidious position".
Under the current system, parents have an automatic right to withdraw their children from sex education.
Under the new regime, due to be introduced in September next year, parents will have the right to request withdrawal until three terms before their child's 16th birthday, and headteachers will be expected to accept their wishes unless they have a good reason.
Cole said that while ASCL did not want a right to withdrawal from sex education lessons, schools now needed "absolute clarity in what they need to consider in any decision to go against the wishes of parents".
School leaders can face significant pressure over relationships and sex education.
Last month, Andrew Moffat, an assistant headteacher at Parkfield Community School in Birmingham, revealed he had received abuse from parents for teaching about LGBT issues. Some parents campaigned outside his school and accused Moffat, who is gay, of promoting "personal beliefs".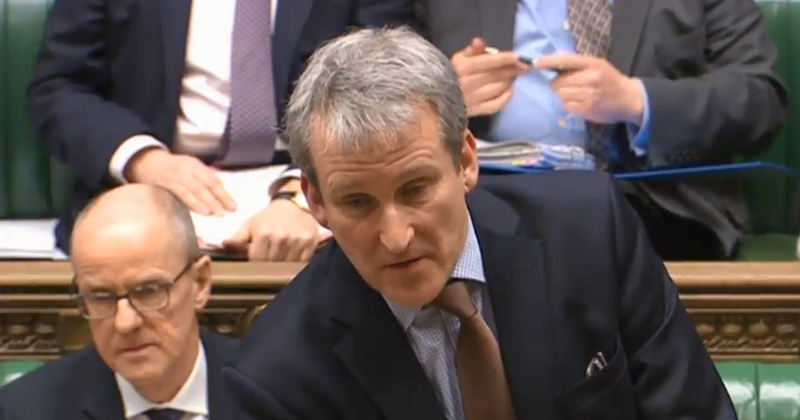 Damian Hinds, the education secretary, has already come under pressure from MPs to clarify exactly when a school would be allowed to refuse withdrawal requests. Conservative politicians and some faith groups are worried that the new guidance gives schools too much power.
During a debate on Monday, Hinds ducked questions about what might constitute "exceptional circumstances".
"It is difficult to codify exactly what those exceptional circumstances could be — by definition, because they are exceptional — but the guidance sets out how headteachers should go about discussing these matters with parents."
Headteachers' groups are broadly supportive of the government's new relationships, sex and health education guidance.
Sarah Hannafin, a policy adviser to the National Association of Head Teachers, said refusals by heads would likely be "very rare and very individualised". It therefore would be "impossible" to list examples of exceptional circumstances.
But she added: "More detailed practical advice and guidance to support schools in dealing with requests for withdrawal, separate from the statutory guidance, would be beneficial. Such guidance might be able to provide case study examples."
Schools Week asked the Department for Education if it would back headteachers if they refused parents' requests, but received no answer.