Up to £20 million from a £300 million capital fund to provide more school places for children with special educational needs and disabilities (SEND) will be targeted at councils that have agreed to cost-cutting measures in exchange for deficit bailouts.
The Department for Education has today re-announced a capital funding injection announced at last year's spending review, and said that £280 million will be allocated to councils based on estimates for growth in the high needs pupil population.
The remaining £20 million will be used to support the government's "safety valve" intervention programme, which provides strings-attached bailouts to councils with large school budget deficits, providing they agree to make savings, including in their SEND spending.
The DfE said today that the capital funding could be used to create new places in schools, academies, colleges and early years settings for pupils with SEND or who require alternative provision.
This could be done by improving existing provision to create "modern, fit-for-purpose spaces suited to a wider range of pupil needs", the DfE said.
Or alternatively it could be used to contribute to the cost of creating a whole new special school, or "by improving accessibility, such as installing ramps, handrails or ceiling hoists".
SEND capital cash based on growth estimates
Councils will receive their share of the £280 million based on their "estimated share of future growth in the high needs pupil population", with a "minimum funding floor" to ensure every LA gets at least £500,000.
The estimates will be reached using Office for National Statistics population projections and data on education, health and care plans (EHCPs).
The DfE will also take into account data on "funding already being provided in the form of new special and alternative provision free schools", it said.
The government has then said that "up to" £20 million will be used to support high needs capital projects in "a small number of the local authorities facing the highest dedicated schools grant deficits".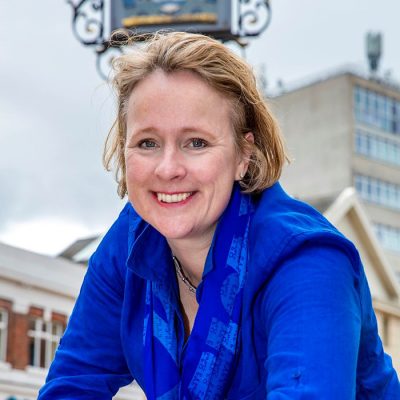 Schools Week reported last month that five councils had been told to cut SEND spending and reform services in exchange for government bailouts totalling almost £100 million to fill black holes in their budgets.
Similar agreements are expected to be reached with other local authorities with high deficits as part of the new programme.
Children's minister Vicky Ford said the additional capital investment would "enable local authorities to invest more in creating excellent school places or enhancing existing provision so that pupils with additional needs and disabilities get the same opportunities as any other".
How much each council will get
The DfE has published a breakdown of the £280 million and how much each council will receive. This does not include any future allocations from the £20 million for "safety valve" councils.
| | |
| --- | --- |
| ENGLAND | £280,000,000 |
| | |
| NORTH EAST | £11,670,730 |
| Darlington | £500,000 |
| Durham | £2,354,865 |
| Gateshead | £1,343,333 |
| Hartlepool | £500,000 |
| Middlesbrough | £1,159,882 |
| Newcastle upon Tyne | £1,461,608 |
| North Tyneside | £663,432 |
| Northumberland | £851,302 |
| Redcar and Cleveland | £807,275 |
| South Tyneside | £632,130 |
| Stockton-on-Tees | £876,119 |
| Sunderland | £520,783 |
| | |
| NORTH WEST | £30,867,776 |
| Blackburn with Darwen | £500,000 |
| Blackpool | £500,000 |
| Bolton | £1,327,441 |
| Bury | £590,433 |
| Cheshire East | £1,263,815 |
| Cheshire West and Chester | £1,079,141 |
| Cumbria | £753,287 |
| Halton | £500,000 |
| Knowsley | £509,167 |
| Lancashire | £4,724,150 |
| Liverpool | £3,460,315 |
| Manchester | £2,323,800 |
| Oldham | £830,009 |
| Rochdale | £1,156,819 |
| Salford | £2,467,911 |
| Sefton | £675,524 |
| St Helens | £649,444 |
| Stockport | £1,274,115 |
| Tameside | £1,223,336 |
| Trafford | £1,676,744 |
| Warrington | £710,210 |
| Wigan | £1,625,570 |
| Wirral | £1,046,546 |
| | |
| YORKSHIRE AND THE HUMBER | £21,076,263 |
| Barnsley | £1,460,729 |
| Bradford | £2,144,168 |
| Calderdale | £551,746 |
| Doncaster | £1,064,927 |
| East Riding of Yorkshire | £746,801 |
| Kingston Upon Hull, City of | £1,488,667 |
| Kirklees | £1,609,972 |
| Leeds | £4,574,288 |
| North East Lincolnshire | £883,216 |
| North Lincolnshire | £729,278 |
| North Yorkshire | £716,840 |
| Rotherham | £1,059,890 |
| Sheffield | £1,944,426 |
| Wakefield | £1,473,876 |
| York | £627,439 |
| | |
| EAST MIDLANDS | £23,882,050 |
| Derby | £1,565,260 |
| Derbyshire | £2,489,980 |
| Leicester | £2,013,816 |
| Leicestershire | £3,641,555 |
| Lincolnshire | £2,986,063 |
| Northamptonshire | £2,818,740 |
| Nottingham | £2,550,245 |
| Nottinghamshire | £5,316,391 |
| Rutland | £500,000 |
| | |
| WEST MIDLANDS | £28,409,065 |
| Birmingham | £6,500,324 |
| Coventry | £2,426,212 |
| Dudley | £1,416,043 |
| Herefordshire | £648,122 |
| Sandwell | £1,488,855 |
| Shropshire | £500,000 |
| Solihull | £1,055,762 |
| Staffordshire | £2,441,300 |
| Stoke-on-Trent | £2,668,316 |
| Telford and Wrekin | £1,303,858 |
| Walsall | £1,419,382 |
| Warwickshire | £2,747,760 |
| Wolverhampton | £2,254,087 |
| Worcestershire | £1,539,044 |
| | |
| EAST OF ENGLAND | £26,434,224 |
| Bedford Borough | £517,418 |
| Central Bedfordshire | £1,940,604 |
| Cambridgeshire | £2,709,339 |
| Essex | £5,238,295 |
| Hertfordshire | £4,761,203 |
| Luton | £1,243,963 |
| Norfolk | £4,393,597 |
| Peterborough | £1,777,784 |
| Southend-on-Sea | £1,061,570 |
| Suffolk | £2,111,925 |
| Thurrock | £678,526 |
| | |
| LONDON | £67,164,383 |
| INNER LONDON | £29,260,922 |
| City of London (chose not to receive allocation) | £0 |
| Camden | £2,659,040 |
| Hackney | £2,724,671 |
| Hammersmith and Fulham | £1,109,016 |
| Haringey | £1,023,938 |
| Islington | £1,834,419 |
| Kensington and Chelsea | £2,383,501 |
| Lambeth | £2,541,861 |
| Lewisham | £2,550,163 |
| Newham | £2,611,716 |
| Southwark | £1,306,336 |
| Tower Hamlets | £2,638,807 |
| Wandsworth | £4,837,414 |
| Westminster | £1,040,039 |
| | |
| OUTER LONDON | £37,903,461 |
| Barking and Dagenham | £2,159,813 |
| Barnet | £2,928,937 |
| Bexley | £956,587 |
| Brent | £1,923,257 |
| Bromley | £2,450,780 |
| Croydon | £1,583,319 |
| Ealing | £2,298,820 |
| Enfield | £1,317,956 |
| Greenwich | £2,784,607 |
| Harrow | £821,790 |
| Havering | £2,206,149 |
| Hillingdon | £2,872,216 |
| Hounslow | £2,419,089 |
| Kingston upon Thames | £1,498,043 |
| Merton | £2,192,305 |
| Redbridge | £1,847,656 |
| Richmond upon Thames | £2,282,870 |
| Sutton | £1,924,542 |
| Waltham Forest | £1,434,725 |
| | |
| SOUTH EAST | £48,310,113 |
| Bracknell Forest | £500,000 |
| Brighton and Hove | £1,029,705 |
| Buckinghamshire | £3,555,125 |
| East Sussex | £1,273,987 |
| Hampshire | £6,789,279 |
| Isle of Wight | £500,000 |
| Kent | £6,638,937 |
| Medway | £1,939,762 |
| Milton Keynes | £2,971,552 |
| Oxfordshire | £3,520,938 |
| Portsmouth | £1,181,281 |
| Reading | £954,776 |
| Slough | £2,065,766 |
| Southampton | £2,106,601 |
| Surrey | £6,920,304 |
| West Berkshire | £500,000 |
| West Sussex | £4,095,781 |
| Windsor and Maidenhead | £500,000 |
| Wokingham | £1,266,317 |
| | |
| SOUTH WEST | £22,185,395 |
| Bath and North East Somerset | £726,955 |
| Bournemouth, Christchurch and Poole | £2,365,962 |
| Bristol, City of | £1,840,832 |
| Cornwall | £2,442,129 |
| Devon | £2,145,041 |
| Dorset | £500,000 |
| Gloucestershire | £1,988,465 |
| Isles of Scilly | £500,000 |
| North Somerset | £1,152,776 |
| Plymouth | £1,447,787 |
| Somerset | £983,283 |
| South Gloucestershire | £1,908,231 |
| Swindon | £1,598,452 |
| Torbay | £530,150 |
| Wiltshire | £2,055,333 |