The government has spent more than £23 million on studio schools that have either closed or never opened but the price tag total won't be known until the much-delayed publication of its final costs.
Twenty-six studio schools have closed or announced plans to close since the scheme was introduced in 2010. In the past week alone, two schools in Stoke-on-Trent and one in East Sussex announced their imminent end.
The small, vocationally-focused 14-to-19 institutions struggled to survive due to low pupil numbers and poor Ofsted ratings, and just 29 still exist with no plans to close. Another four that made it to the late planning stages never opened.
We can see no good reason for withholding any information about the capital funding of studio schools
The government has not updated its list of capital funds given to the schools since 2016, and so far has only revealed the costs for 26 out of the 59 studio schools.
In response to a Freedom of Information request from Schools Week, the department said it would publish the remaining information "in the coming months".
However, it did voluntarily reveal that £241,886 was spent on two studio schools – Digital Studio College Derbyshire and The Aldridge Centre for Entrepreneurship – which never actually opened.
Almost half a million was written off against the Harpurhey Studio School, which opened in 2011, but converted to an alternative provision academy in 2012, before closing a year later.
The FoI also revealed that the government gave no capital funding to the Liverpool Tourism and Culture Studio or the Film, Theatre and Costume Studio, Bradford, neither of which opened. It also spent nothing on Green Hub Studio School, which operated as a pilot for a year in 2011 before closing.
Including all these schools, plus the 14 previously closed schools for whom figures have been published, the total spent on failed schools comes to more than £23 million.
Geoff Barton, the general secretary of the Association of School and College Leaders, said the government had "failed to provide a coherent strategy to ensure that these institutions were sustainable".
"We can see no good reason for withholding any information about the capital funding of studio schools. It is public money and the DfE should be transparent about how it is being spent," he insisted.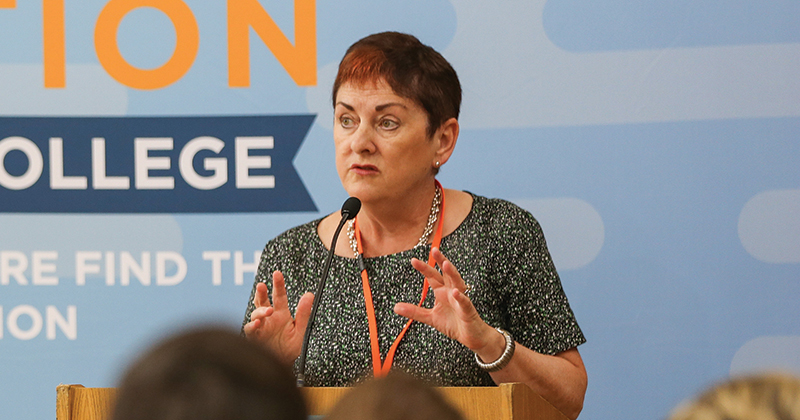 The Department for Education would not state when the report will appear, and though it is not required to do so under Freedom of Information laws, it is not allowed to delay the release indefinitely.
Mary Bousted, joint general secretary of the National Education Union, described the studio schools project as "a failed experiment and one that has cost taxpayers dearly", and laid the blame for its failure "squarely with the government which has promoted and continued to spend money on a flawed model".
The Studio Schools Trust, which was set up to support and promote the institutions, closed earlier this year amid funding issues. It has been replaced by the Studio Schools Network, which aims to establish closer ties with multi-academy trusts but does not have a working website.
A spokesperson for the Network said it would be "inappropriate" to comment on capital funding, but insisted that many schools are "are supported well by their trusts and as a result are proving to be successful above and beyond headline performance measures".
"We have recently seen new statutory requirements on local authorities and other secondary schools to ensure parents and students are aware of the opportunities studio schools provide," he added. "We welcome these reforms and their anticipated positive impact on atypical admissions."
A spokesperson for the DfE said: "Closure of any school is always a last resort and we will always aim to use the sites for other education purposes. We have seen positive cases where this has happened – the Studio School Luton will be used as temporary accommodation by Chiltern Academy from this September and the Midland Studio college Nuneaton will be used as temporary accommodation for a new free school."